Our dreams have been answered: Retro now has prosecco on tap
Who doesn't love the seccy?
Prosecco fans in the Diff, listen up – Retro now has prosecco on tap. Yes, Retro.
You'll now be able to party with an air of sophistication in the club that has been rated number one for Cardiff nightlife on Trip Adviser.
According to a spokesperson for Retro:
"It seemed like a natural fit on our bar, to ensure that customers had all of their prosecco needs met. We have been serving prosecco at Retro for the past eighteen months so we can't see any interest in it fading anytime soon."
It is definitely clear the tap could change the future of Retro, as it has already gained new fans who are eager to take advantage of the new installation.
One fan, in response to news of the prosecco tap stated: "Retro can't get any better." Whilst some are even claiming that the tap will be "lethal" for them as they're such a fan of the bubbly.
Another prosecco fan revealed her excitement by requesting whether she can drink straight from the tap. A question many of us have been eager to ask.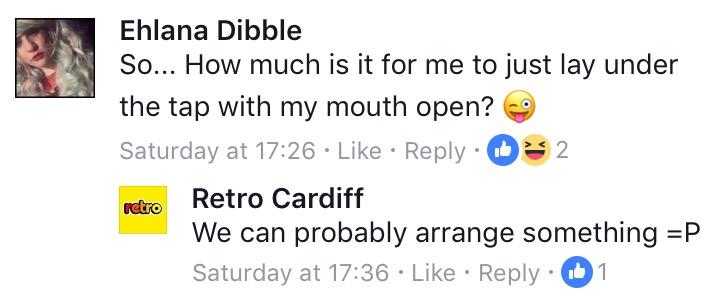 However, Retro has stated that they won't be letting people drink straight from the tap:
"Well they'd have jump over the bar for starters, which might prove difficult."
It's £3.00 for a standard glass, which is definitely set to be a success amongst fans of the bubbly stuff.
WTF on Wednesday anyone?