Reviewed: the best charity shops in Cambridge
Where to get your thrifting fix.
Cambridge has many charity shops. A novice thrifter might head to Burleigh street, next to the Grafton centre, for a quick fix of seven different shops in one straight line.
For somebody in a rush, by Parker's Piece there is a Cancer Research and an independent Hospice charity shop, and if you want to stretch your legs a bit you might head along Mill Road and over the railway bridge.
Charity shopping is an art. You need to balance quality, price and the shopping experience. Cambridge is a thrifter's goldmine, but how do you sort the trash from the treasure? Read this handy guide to find out.
British Heart Foundation (Grafton)
This one is a good benchline, average in almost every aspect. It's well-organised but a small shop, so it's quite cramped and there's only one changing room. The clothes are organised by type and size so it is easy to find what you might be looking for. They sell a lot of new accessories so it can feel a bit corporate, but the prices are ok – £3-4 for a t-shirt, £7 for a formal dress.
RSPCA (Grafton)
Pure chaos. Avoid. The only redeeming quality is the book section which is somewhat organised and separated. The shop is much too big and for some reason is painted almost entirely white with a white shiny floor. Very cheap, nasty, bad quality stock. There are two changing rooms if you ever find something nice enough to try on, but that's unlikely. Unpleasant to shop in.
Sense (Grafton)
My favourite charity shop in Cambridge. Cheap but good quality clothes are frequently reduced multiple times (I once bought a whole suit here for £3!) It is a small shop, but well-organised. There is only one changing cubicle and there can sometimes be queues for it, but this shop is leagues above its competition – the price of a small-town charity shop, the quality of an inner city one.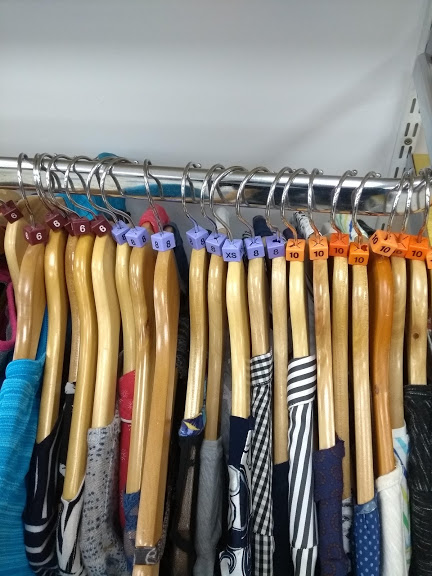 Oxfam (Grafton)
The charity shop Chad. Bigger, flashier and more expensive. Used to be well-organised, but now it arranges the stock by colour instead of type and size which is a no from me. There's a lot of new/branded stuff which gives it a corporate feel. An Aladdin's cave of books, music, sports equipment and 300 carpet tiles for 99p each (I know) is upstairs. Two changing cubicles downstairs, 0 upstairs.
Cancer Research (Grafton)
This one is too big for the stock in it, and quite badly organised. There is often a bad smell in the left-hand corner. It has a good selection of shoes, but the book selection is poor and the household section non-existent. Two changing rooms. I don't think I've ever bought clothes from here, so I'm not quite sure why I keep coming back.
Scope (Grafton)
Think of it as a vintage store and you won't be shocked by the prices. It is expensive. There is a whole designer rail and a glass cabinet of fancy shoes and doc martens. Very mainstream stock, but lots of fun shirts. It's a small shop so gets cramped and only has one changing room so you'll probably have to queue to try on. If you're bougie enough to shop at Jemima's Vintage, this will be right up your street.
Mind (Grafton)
Like Scope, but a little bit less expensive. It's well laid out (if a little empty) and has none of the corporate own-branded stuff of Oxfam or Heart Foundation. There is only one changing room though, and the door is slotted and about half a foot from the doorframe at the top and bottom, so you feel like everyone can see you. If you don't try things on, or can leave your mate standing guard outside the door, this is worth a shot.
Cancer Research (Parker's Piece)
I'm always pleasantly surprised when I go here. There's not a great variety of sizes – lots and lots of XS/6/8 clothes, not that much above a size 14, but a good choice of styles and colours. It's very well organised and doesn't feel too full or too empty, and there are two changing rooms so you probably won't have to queue that long.
Arthur Rank Hospice Shop (Parker's Piece)
This shop is small and cramped. The type of charity shop little old grannies might go to and feed the ducks on the way back. Worth going, especially as it's next to Cancer Research, but you're not going to find anything amazing here. Apart from this dinosaur hat.
In all seriousness – make this Christmas a thrift-mas. Don't buy a load of new crap on Black Friday, go digging around some charity shops instead.