One refugee who survived a perilous journey to Britain is now studying at Cambridge
The Tab talks to Rabia Nasimi
Afghanistan
asylum seekers
Cambridge
media
News
phd
rabia nasimi
Refugee
Students
university
Rabia Nasimi escaped to England at the age five from war‐torn Afghanistan. Her journey included travelling in a makeshift boat and being smuggled in the back of a refrigerated lorry. She's now a PhD student at Cambridge university.
Last Monday, following an interview with Cambridge News, her story has been published and read across the world, from the Daily Mail to the BBC.
I caught up with her on Friday, in the wake of the media stir. "It's been crazy," she tells me, "but today it has slightly calmed down". She's glad that her story is getting attention, firstly because she wants people to know that "refugees are not a burden to society". They don't come to abuse state benefits – "when people seek refuge it's as a last resort, they go through a risky journey because they know that their current situation is unliveable."
Secondly, she wants to help "inspire refugees who are perhaps going through a challenging time to know that there is hope for achieving and that it is possible."
How did you come to live in England?

"I was five at the time, I came with my parents and my older sister, who was eight, and my younger brother, who was sixth months old. Not many people take the journey as a family. Normally one man will go alone, instead of putting the whole family's life at risk, to see whether there is any hope in the new country. If they can get citizenship, then they can bring everyone else over."
"But we all came together in 1999 and since then we've been living in London. I don't remember much about the journey, I just remember very briefly when we arrived into Dover, there were border agency staff and police officers who came to find us."
"Luckily, we were granted asylum, it didn't take very long, maybe four to five years. After my parents successfully passed the citizenship test, we got our passports."
Why did your family choose England?
"When you risk everything to escape, you want to choose your destination wisely. The country you're going to might be more secure, not having attacks going off every few days, but if you're going to experience racism or your employment and education are not going to be based on an equal system, the risk becomes less worth taking."
"The UK stood out because here it seemed to be a country with equal opportunity, a system where you can progress regardless of your background and that you wouldn't have this label holding you back. That perception, in our experience, has been true."
What made you decide to apply to Cambridge?
"So as a student going through primary and secondary education, I didn't necessarily have Cambridge in mind. I didn't apply for Cambridge for my undergraduate, I went to Goldsmiths, and for my Masters I went to LSE."
"My family lived in London, and because we were running a charity in London, and I knew that my support was also needed in the running of the charity, I thought that I should stay with them."
"The reason I decided to apply for Cambridge at PhD level was because I knew it would be the last stage of my education and I thought if I'd managed to go through my undergraduate and then my masters at LSE, there shouldn't be anything to stop me from trying to go to Cambridge. So I applied and I did get in."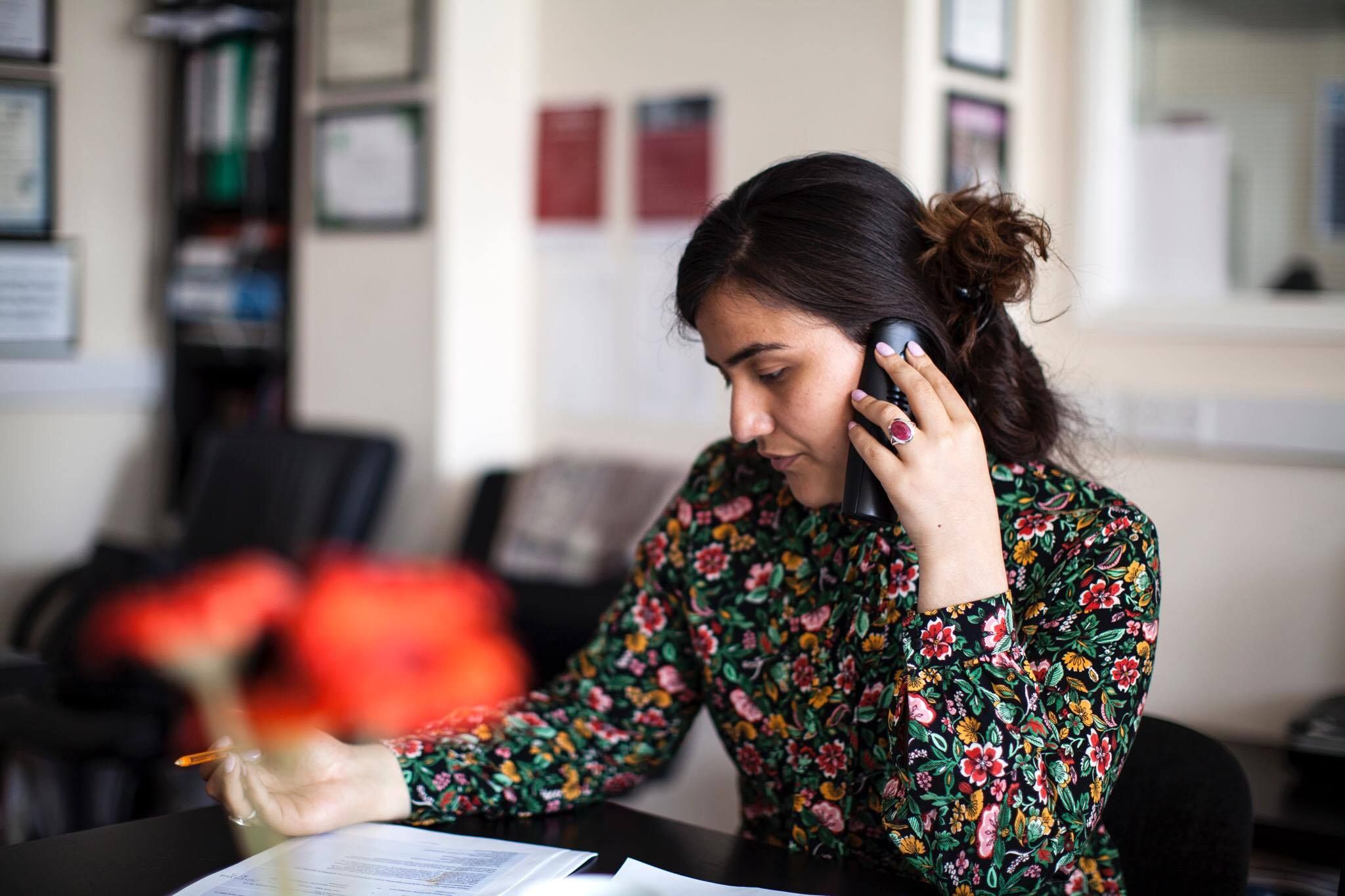 How has your identity as an Afghan refugee influenced your experience at Cambridge?
"
It's been a really good experience so far. I go to Lucy Cavendish college, and the staff there have been really supportive. My department has been really nice as well, offering me whatever support they can in achieving my goals and ambitions."
"I haven't felt like people see me any differently. We're all here to study regardless of background. There's international students, there's students from across the UK… Everyone's here with the one motivation: to learn."
In brief, what would you like people to take away from your story?
"I hope it will challenge negative perceptions of asylum seekers and inspire refugees. The UK was a country that my family chose because of its equality of opportunity and our experience confirms what they anticipated."