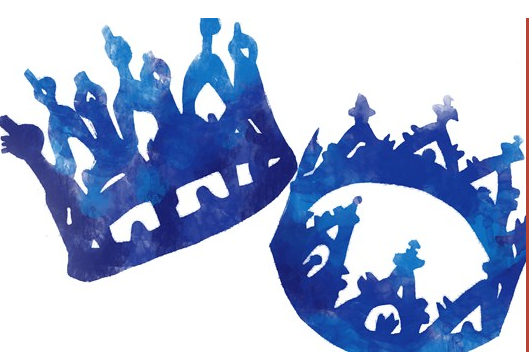 The King and Queen of the Universe
CHARLOTTE IVERS is impressed by a play which casts a critical light on society as we know it.
charlotte ivers
Corpus Playroom
georgia wagstaff
king and queen
Laura Waldren
Corpus Playroom, 9.30pm, Tues 15th – Sat 19th, £6/5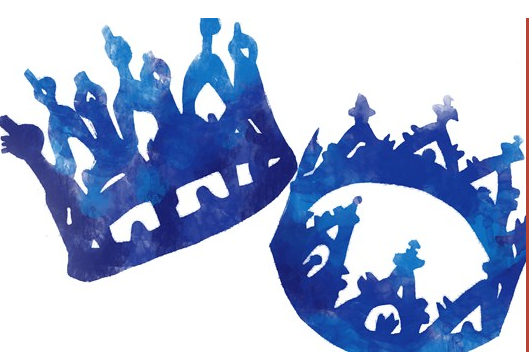 I think it would be fair to say that I did not approach The King and Queen of the Universe in the most charitable of moods. The opening night clashed with not one but two twentieth birthdays in my college, and attending it meant that I had that most abhorrent of pastimes to look forward to: sober Cindies. By the end, however, I was prepared to concede that the play had been worth the sticky rendition of the Lion King which loomed ominously in my future. It seems implausible, I know. But it honestly is that good.
From the eerie starkness of its set, to the jarring jollity of the music which covers the scene changes, this is a play which sets out to unsettle. If you are looking for some cheap laughs and a fun night out, then this production is probably one to avoid. If you want to be forced towards some pretty uncomfortable examinations of both society and yourself, then you may be in more luck.
In The King and Queen of the Universe, the comfortable lives of a young couple, Anne and Henry, unravel after a chance meeting in a park with the dishevelled and pathetic Stanley. We watch as they come to terms with the realisation of their privilege and selfishness and find their lives irrevocably changed. Think An Inspector Calls, but actually good and without the weird mystic-y stuff.
With a cast of just six, this production is an extremely strong ensemble performance. In particular, Laura Waldren's performance as Stanley's mother, Mrs Karpinsky, sticks in my mind. Waldren's physicality is such that the audience feels the pain of her every movement, and her portrayal of Mrs Karpinsky's heartbreaking false hope was a highlight for me. Likewise, Sam Curry and Georgia Wagstaff as Henry and Anne perfectly convey their characters' descent (or indeed ascent) from happy naivity to painful knowledge of themselves and their society.
If I had a criticism of The King and Queen of the Universe, it would be that it ended somewhat unceremoniously, with an awkward clapping from the lighting box serving as the only indication that the action had finished. However, this is a small complaint to make about an excellent and important piece of theatre. If you have ever felt bad as a Cambridge student that you essentially live in a castle and have somebody to clean up after you, then it is worth seeing this play. If this thought has never occurred to you, then seeing this play is nothing short of imperative.