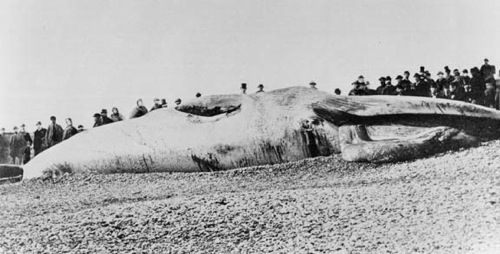 Whale How About That? Suspended Skeleton at Zoology Museum Coming Down
The Zoology Museum's famous whale is swimming away for the next three years.
Cambridge University
Fitzwilliam Museum
skeleton
whale
zoology
zoology museum
Don't worry if the finback skeleton hanging at Cambridge's Museum of Zoology doesn't quite seem itself next term, it isn't un-whale.
The iconic Cambridge feature, which traditionally Moby visited by students of the university for free, is gradually being taken down over Michaelmas. This is part of a £3.67 million refurbishment project being conducted at the Zoology Museum over the next three years.
Suspended over the museum entrance for 26 years, the skeleton measures 21 metres long and, estimated at 80 tonnes when alive, is certainly more heavyweight than whale-terweight.
After the skeleton washed up in Sussex nearly 150 years ago, 19 men were required just to carry the skull as the bones were first assembled at the museum. Still, the dismantling of the skeleton this time is expected to take two people six weeks, supervised by conservator Nigel Larkin, who has a whale-th of experience working with zoological artefacts. The skeleton will be removed from a metal framework custom made by the University's Engineering Laboratory in the 1890s, before being put into storage. It is expected to return on display once the museum re-opens in June 2016, whale in time for this year's freshers to sea before they graduate.