This student wrote his dissertation on Quidditch
Feast your eyes on this muggles
A third year Sociology student has just submitted his dissertation. Its subject? Quidditch.
Richard Lowdon has been playing Quidditch for three years at Durham and is now the vice-captain of the so-called 'Durham Direwolves', a team name far less friendly than those of Bristol's own innovatively named 'Brizzlebears' and 'Brizzlebees'.
"I wasn't even thinking about Harry Potter when I started. I just thought it looked mad."
With the first U.K. Quidditch Premier League taking place this summer, and having established himself as a key figure in the world of Quidditch research, is he considering going pro?
"I keep putting myself out there, but sadly the sponsorships haven't rolled in as fast as I would've expected."
"I was looking about and there was basically no research written on the sport", he said. "Since it just keeps growing, I thought it'd be great to fill the gap."
Richard's choice – 'Constructions of Quidditch: an examination of British quidditch players' experiences and understandings of quidditch' was his way of filling the gap.
It's a unique, zany, subject chosen to educate the masses on the thrill of the U.K Quidditch scene.
The dissertation's key findings were:
There has been a decline in significance of links between the Harry Potter community and the sport.
Novelty is a central part of the sport as players have found new ways of developing it as they go along.
Accessibility and inclusivity is the most important part of Quidditch.
"There's far more to it than I ever expected", Richard says. "The community is great and proper friendly, and it's accessible to everyone who wants a go." Apparently its inclusivity and novelty are its biggest selling points.
Richard has also kindly debunked one of the sport's most damaging myths for us: '"Most people think it's well nerdy, but there aren't actually as many Harry Potter fans playing as people think."
He cares about this enough to have made it a key argument in his dissertation, which claims there aren't actually that many players citing a Harry Potter obsession as their reason for trying Quidditch.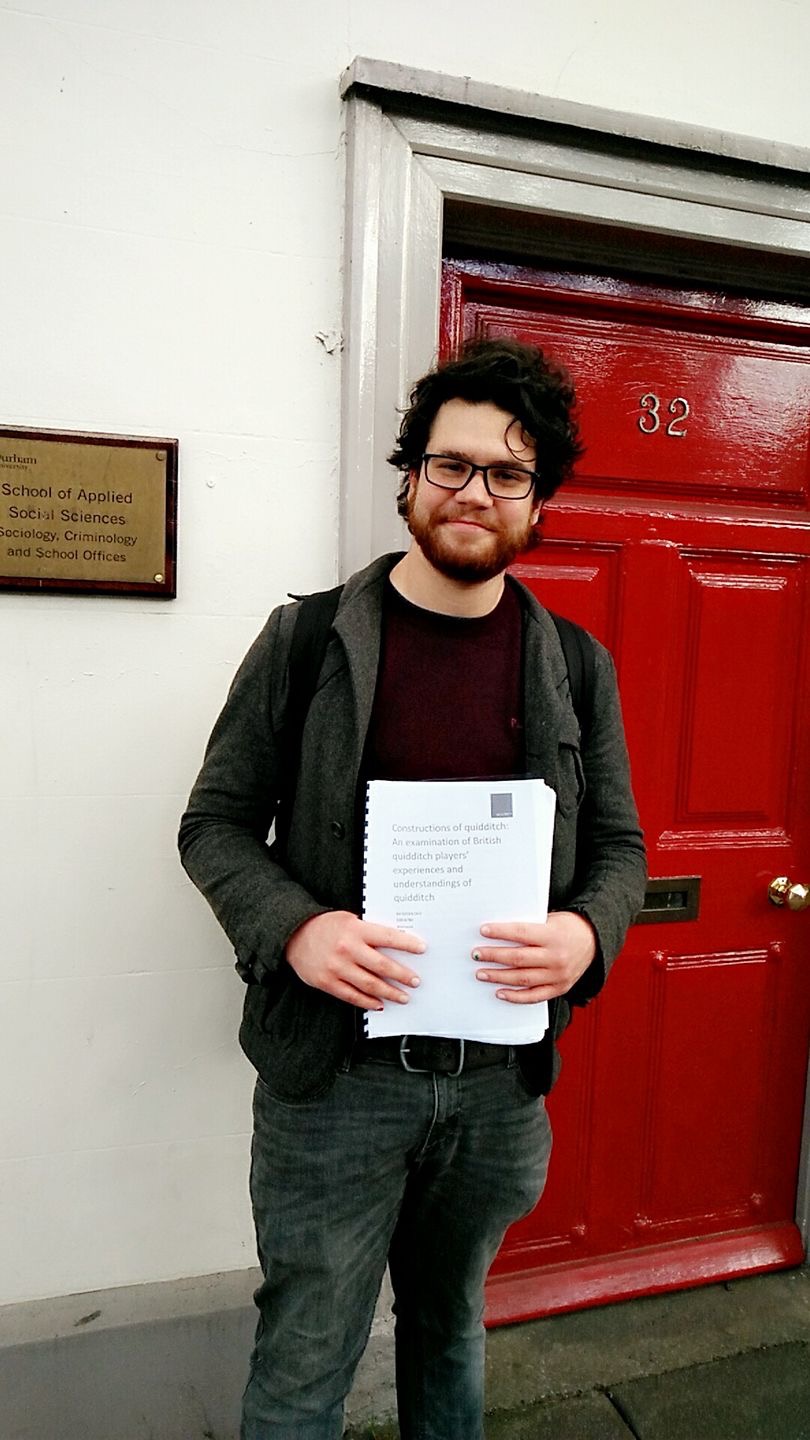 Richard thinks the finished product is "pretty original, with some good methods."
Sounds like he's on track for a first.