UoB urged to strip MEP of honorary degree after gay comments
Ann Widdecombe said science might yet 'produce an answer' for being gay
Birmingham University is being urged to revoke Ann Widdecombe's honorary degree after she said saying science could solve being gay in a TV interview.
Ann Widdecombe, a former Tory minister, was awarded an Honorary Doctorate by the University of Birmingham in 2012
Recently becoming a MEP for the Brexit party, Widdecombe has been accused of homophobia after she suggested science might yet "produce an answer" to being gay in an interview with Sky News.
Union groups and members of the university are now calling for her ties with the university to be cut.
The Unison University of Birmingham group has called into question the uni's actions regarding the MEP. There recent tweet sparking the debate about whether the honorary degree should be withdrawn.
The Tab Birmingham spoke to the group who said: "As an educational and public institution, The University of Birmingham has a moral responsibility to be an ally of LGBTQ people and to distance themselves from those who express views that are harmful to our communities. ."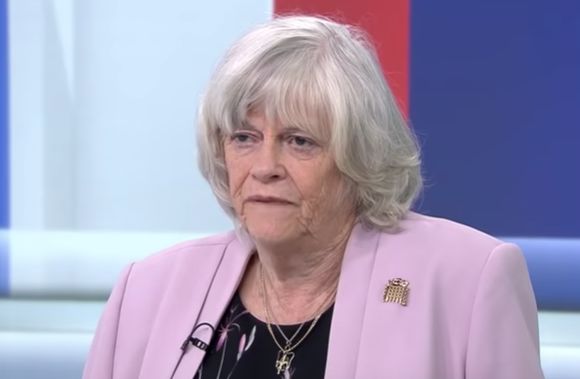 Unison Birmingham continued: "We have yet to see a public statement by the University of Birmingham in which they condemn Ann's attacks. Their choice of remaining silent in itself is harmful."
The Tab also spoke to a spokesperson for Birmingham UCU who said: "It is deeply troubling that the University has remained silent over Ann Widdecombe's recent homophobic comments.
"The university claims it is committed to creating an inclusive learning and working environment where equality is promoted, diversity is valued and discriminatory behaviour is not tolerated.
"However, by refusing to challenge Widdecombe's comments and strip her of her honorary doctorate it appears the University is not prepared to apply these principles to powerful interests."
The University has been questioned throughout the year for their support of LGBT+ pupils at their campuses across the globe, failing to address student safety on their Dubai campus. The UCU continued, "sadly, this is consistent with the University's support for the new Dubai campus, where references to protections for LGBT+ staff have been watered down and instead LGBT+ member of our community have been advised to hide their identity for reasons of personal safety."
Ann Widdecombe defended her comments, but said they had been distorted by social media.
"This is the downside of social media because something is said, it's immediately distorted and that distortion spreads like wildfire," she told The BBC.
"One or two people have had the grace to come back to me and say 'yes, we have now watched the interview and we apologise – we didn't realise that's all it was'."
The Birmingham Tab are awaiting a response from the university.