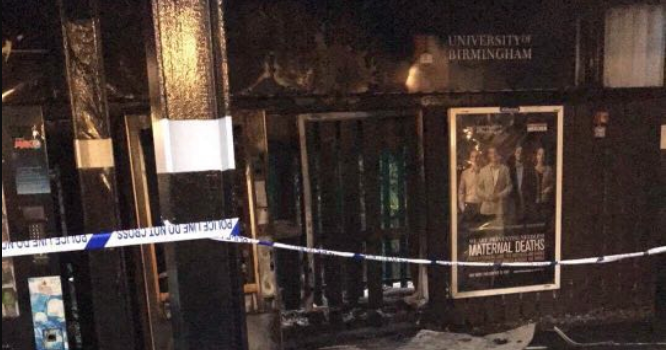 Exclusive: Part of Birmingham University train station has been burnt down
Police confirmed it was an arson attack
arson
birmingham
crime
university
It has been reported that parts of the Birmingham University train station has been burnt down this morning.
British Transport Police revealed to The Tab that they were called at 1:12am and the fire is being investigated as arson.
As a result, trains from New Street and other stations have been cancelled and delayed.
One commuter told The Tab: "The station smells of ash, almost half the station is covered in black smoke. My journey time tripled due to the fact trains had to be rerouted through the station. I had to change platforms multiple times."
The blackened and burnt train station is a close call for some who worry about the safety of students at the university. Selly Oak has a population of over 26,000 people, the majority of which are students at the University of Birmingham.
West Midlands Police are appealing for anyone who saw anything suspicious from around 1:00am to come forward:
Text: 61016
Phone: 0800 40 50 40