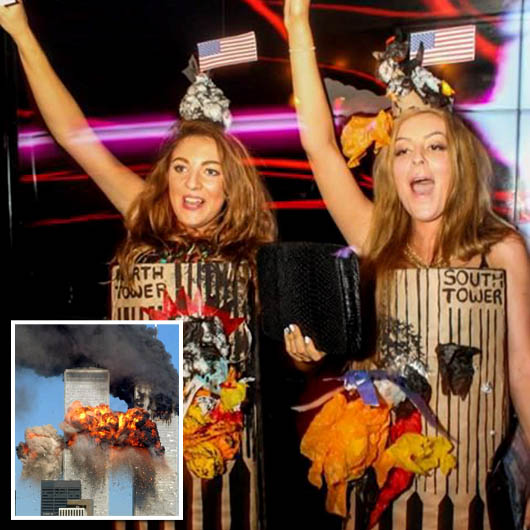 Ok or not ok? Do these student costumes take things too far?
We've assembled some of the most controversial costumes from recent student news stories. Tell us which ones over-step the mark.
Bad taste costumes are in vogue at the moment. From September 11th to Sombreros, bits of cardboard and cloth have never upset so many people. But which ones are acceptable, and which ones are just not OK? Tell us.
Jimmy Savile
[polldaddy poll=7582205]
Mexican
[polldaddy poll=7582215]
Nazi
[polldaddy poll=7582216]
Hitler on holiday
[polldaddy poll=7582221]
Madeleine McCann
[polldaddy poll=7582224]
September 11th 
[polldaddy poll=7582226]
Somali pirates
[polldaddy poll=7582231]
Cool Runnings
[polldaddy poll=7582238]
Jesus Christ
[polldaddy poll=7582241]
Colonel Gaddafi
[polldaddy poll=7582247]