The 13 most chilling Netflix shows that are based on true stories
From real life exorcisms to murder and crime
Netflix has a catalogue of some of the creepiest and most chilling documentary films and shows out there. It seems as though we're all obsessed with true crime and real life stories that send a shiver down our spines.
So if you're looking for some of the best Netflix has to offer, here's a list of some of the types of shows that are bound to have you saying "oh my god" out loud and sleeping with the light on after you watch. These are the most chilling Netflix shows right now, all based on true stories.
Add them all to your watch list.
Abducted In Plain Sight
Abducted In Plain Sight is the documentary which at the end of, you'll be left questioning everything in life. You'll probably say "what the hell is going on?!" multiple times whilst watching (if not something stronger) – it's a rollercoaster.
Abducted In Plain Sight follows the story of Jan Broberg, who was kidnapped from her family by their friend, Robert Berchtold, not once but twice. Despite multiple, seemingly obvious red flags, at the time he was able to manipulate and brainwash Jan's entire family and abduct and abuse her.
Oh, and there's aliens and sex scandals in there too. It really is a one-of-a-kind documentary in terms of its twists and turns and revelations.
Don't F**k With Cats
If you're about to watch Don't F**k With Cats be prepared for the deepest, darkest and most wild ride of your life. It's been called the most twisted and graphic true crime documentary series of all time – and deservedly so.
The three part documentary series is about a serial killer, Luka Magnotta, who began by posting sick videos of him torturing animals online before he ended up killing humans too. People who saw the videos were disgusted and there was soon an international online manhunt to find who it was behind them.
Night Stalker: The Hunt for a Serial Killer
Night Stalker: The Hunt for a Serial Killer has been backed as the best true crime series ever, by people who have watched it. The four-part series tells the story of the haunting crimes of Richard Ramirez – who became one of the most infamous serial killers in US history. The case is explored through harrowing first-person interviews, archival footage and original photography.
Ramirez killed at least 14 people, and got his name because most of the crimes occurred whilst victims were sleeping. His victims were men, women and children and they ranged in age from six to 82.
Evil Genius
Evil Genius: The True Story of America's Most Diabolical Bank Heist is a 2018 true crime documentary series about the murder of Brian Wells. The high-profile 2003 incident is often referred to as the "collar bomb" or "pizza bomber" case.
The series is about a bank heist gone wrong, that ended up as a public murder. The attempted robber was a pizza delivery driver who had a bomb around their neck. The four-part documentary explores conspiracies surrounding the story, as well as the story itself.
American Murder: The Family Next Door
American Murder: The Family Next Door covers the case of the Watts family killings. In 2018, Chris Watts brutally murdered his pregnant wife Shanann and their two young daughters. It was believed he did it so he could be with his other girlfriend, Nichol Kessinger, forever. It recently became the most watched Netflix doc feature ever, having been viewed by 52 million households.
Tell Me Who I Am
Tell Me Who I Am is about twin brothers Alex and Marcus Lewis. Aged 18, Alex Lewis was in a motorbike accident and lost all his memory prior to the accident, and could only remember that Marcus was his twin brother. The documentary is split into two acts. In act one, Alex narrates his version of events and in act two, Marcus tells his.
Marcus had to retell Alex's entire life to him and in act two, the audience discovers Marcus hasn't been telling the entire truth and has been covering up a darker side of their childhood to protect him.
Who Killed Little Gregory?
Netflix documentary Who Killed Little Gregory was described as "straight out of a horror movie" when it was first released. The five-part series tells the real life story of a four-year-old boy who was found dead in a river in France. Grégory Villemin was found around 7km from his home in the Vologne River near Docelles.
Episode one looks at the creepy phone calls and letters the family were getting from Gregory's killer in the years leading up to his death. The calls came from a male threatening revenge against Gregory's father, Jean-Marie Villemin. Investigators and Gregory's parents straight away believed the killer was a family member, as they seemed to know internal family secrets.
Nobody has been convicted for the murder of Gregory. The killer, dubbed "The Raven", has never been found.
The Devil and Father Amorth
This documentary film is described as "satanic" and a "horror", so if anything to do with the devil freaks you out a little bit too much, you should probably steer clear. The description reads: "In 1973 he brought us the film classic, The Exorcist. 45 years later, Academy Award-winning director William Friedkin brings us the real thing."
Yep, this film captures real life exorcisms as they happen. Welp.
Unsolved Mysteries
Unsolved Mysteries is exactly as the title would suggest – a series all about the weirdest and most creepy cold cases around the world. From unsolved strange deaths to ghost stories and people who simply disappeared – this series has them all. It will leave you thinking about the cases all day, every day.
The Trials of Gabriel Fernandez
The Trials of Gabriel Fernandez is definitely one of the most chilling, and heartbreaking Netflix shows to date. Reviews called it the "most harrowing and disturbing" true crime yet. It is all about the life and death of the eight-year-old boy. Gabriel Fernandez died in 2013 after being abused by his mother and her boyfriend.
Gabriel Fernandez was found injured and abused in his family home in May 2013. He died two days later. When he was found he was naked, with a cracked skull, shattered ribs, severe burns and BB pellets in his body. He was abused for eight months, where it was alleged he was beaten, forced to eat cat faeces and cat litter and tied up and made to sleep in a cabinet.
The Keepers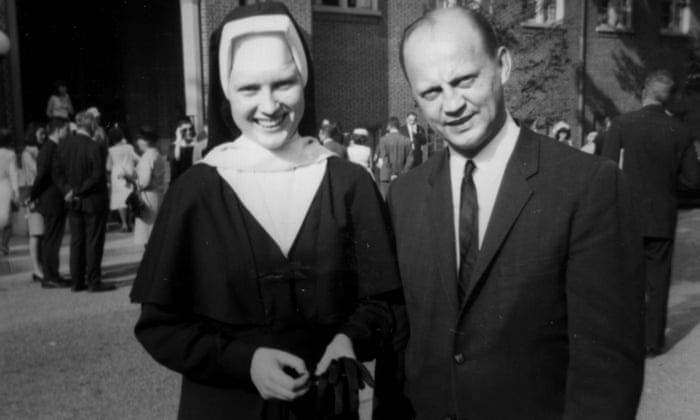 The Keepers is a seven-episode series based on the murder of a nun, Sister Cathy Cesnik. The mystery of her death remains unsolved. The series was released in May 2017, and has been called Netflix's best true crime docuseries to date. And, as everyone knows, nuns are very, very creepy.
Dark Tourist
Dark Tourist on Netflix is probably one of the most chilling shows because it literally gives you a door into another weird world. The series sees journalist host, David Farrier, travelling around the world going to the places people visit to encounter death, fear and tragedy first-hand.
Some of the episodes include him attending a voodoo festival, visiting Chernobyl, going to a chilling haunted forest in Japan associated with people taking their own lives, and going to the world's scariest haunted house where you have to sign a waiver in case you die.
Voyeur
Rounding off the most chilling Netflix shows, Voyeur is a documentary film all about a motel owner who spies on his guests. The Netflix synopsis for the show reads: "Legendary journalist Gay Talese unmasks a motel owner who spied on his guests for decades. But his bombshell story soon becomes a scandal of its own."
Using a carefully constructed platform in the motel's attic, the motel owner, Gerald Foos, documents his guests most private moments, from the mundane to the shocking. The film is just over an hour and a half.
For all the latest Netflix news, quizzes, drops and memes like The Holy Church of Netflix on Facebook. 
Related stories recommended by this writer:
• Ranked: The best true crime documentaries on Netflix, according to Rotten Tomatoes
• Here are the top 10 documentary series of 2020, according to IMDb
• Experts explain our 'morbid fascination' with true crime and serial killers