Eight female Warwick alumni you probably haven't heard of, but definitely should know
Celebrating Warwick's female alumni for International Women's Day
| UPDATED
Today, Tuesday 8th March, is International Women's Day. A day to celebrate the achievements of women around the world, against a backdrop of systemic bias, discrimination and inequality.
The Warwick Tab itself is currently a female-run publication. Our Editor-in-Chief (hi!) and our Social Media Editor are both women. We want to celebrate women today, by telling you about some of Warwick's incredible female alumni.
Typically lists of university alumni are dominated by men, and many of us won't have heard of half of these women- I certainly hadn't before I started researching this piece. However, today we're changing this by celebrating these amazing women.
Pippa Norris
Pippa Norris is a political scientist, specialising in comparative politics. She graduated from Warwick with a Bachelor of Arts in Politics and Philosophy, before studying for her Master's and Doctoral degrees in Politics at LSE.
Since 1992, she has taught comparative politics at Harvard University, published around 40 books and is one of the most cited political scientists in the world. She has been an expert consultant to international organisations such as the World Bank,  the Council of Europe and UNESCO, and she is the founding director of the Electoral Integrity Project, which seeks to quantify the integrity of elections worldwide.
Linda Jackson
Linda Jackson is one of the most powerful women in the automotive industry. In 2021, she became the chief executive officer of Peugeot, and between 2014 and 2020, she was the CEO of Citroën.
She began working aged 18 as an accounting clerk at Jaguar, before moving to a clerical position at the Rover Group who sponsored her through an executive MBA program at Warwick Business School. In 2018, Autocar named as "Most Influential woman" in the motor industry.
Ruth Jones
Ruth Jones is probably best known for co-writing and co-starring in the award-winning BBC sitcom Gavin & Stacey. She graduated from Warwick with a degree in Theatre Studies and Dramatic Arts, before training at the Royal Welsh College of Music & Drama in Cardiff.
Ruth has been nominated and won numerous awards including winning the Best Female Comedy Newcomer in 2007 at the British Comedy Awards, the BAFTA Cymru Sian Phillips Special Recognition Award in 2009, and in 2014 she was appointed Member of the Order of the British Empire for services to entertainment.  She even received an honorary doctorate from Warwick in 2013.
https://www.instagram.com/p/B9eLrrQhK0N/
Ada Osakwe
Ada Osakwe is a Nigerian economist, corporate executive and entrepreneur, who obtained her Master's in Economics and Finance from Warwick.
She is the founder and CEO of Agrolay Ventures, a Nigerian-based agribusiness investment company, which invests in African agricultural food-related companies. From 2012-15, she was also the Senior Investment Adviser to Nigeria's Minister of Agriculture and Rural Development.
In 2014, Ada was named among the "Twenty Youngest Power Women in Africa 2014" by Forbes, and Forbes awarded her a Business Woman Award in 2021.
https://www.instagram.com/p/CTd7ldijkZW/
Anne Fine
Anne Fine earned a degree in politics at Warwick before going on to become a highly successful children's author. She has published over 70 children's books, such as The Diary of a Killer Cat, Madame Doubtfire and How to write really badly, and her work has been translated into 45 languages.
Anne has won the Carnegie Medal twice and has won the Guardian Prize, the Smarties Book prize, and two Whitbread Awards. She's been Children's Author of the Year twice, and was the Children's Laureate from 2001-2003. She is also a Fellow of the Royal Society of Literature and was appointed an OBE in 2003.
Mary Turner
Mary Turner is a business executive from Malaysia who completed her MBA at Warwick. From 2009-2013, she served as the Non-Executive Director of ASOS, and in March 2010 she was named CEO of AlertMe. In July 2015, she was appointed CEO of Koovs, the Indian equivalent of ASOS.
Valerie Amos
Baroness Valerie Amos is a Labour Party politician and diplomat, who completed her degree in Sociology at Warwick between 1973-76. She served as the 8th UN Under-Secretary-General for Humanitarian Affairs and Emergency Relief Coordination, and prior to this, she was the British High Commissioner to Australia. She was also the first Black, Asian and minority ethnic woman to serve as a Cabinet minister.
She was appointed a life peer in 1997, and served as Leader of the House of Lords and Lord President of the Council from 2003 to 2007. In 2015, she was made Director of SOAS, meaning she was the first black woman to lead a university in the UK. Since 2020, she has been Master of University College, Oxford, making her the first-ever black head of an Oxford college and first female ever appointed to the post.
Camila Batmanghelidjh
Camila Batmanghelidjh is Iranian-Belgian psychotherapist and former charity executive, who gained a first class degree from Warwick in Theatre and Dramatic Arts. She was involved in the formation of Place2Be, a family service unit project which worked with troubled primary school children, before going on to found Kids Company, a charity providing care to children who'd been affected by trauma, abuse, poverty and gang violence.
Camila was named Businesswoman of the Year in the Public Life Awards, received the Ernst and Young Social Entrepreneur of the Year award and was named Third Sector magazine's Most Admired Chief Executive. She has also been awarded honorary degrees and doctorates from numerous universities, including Warwick, Nottingham Trent and Brunel. She was also appointed an honorary Commander of the Order of the British Empire for servicer to children and young people.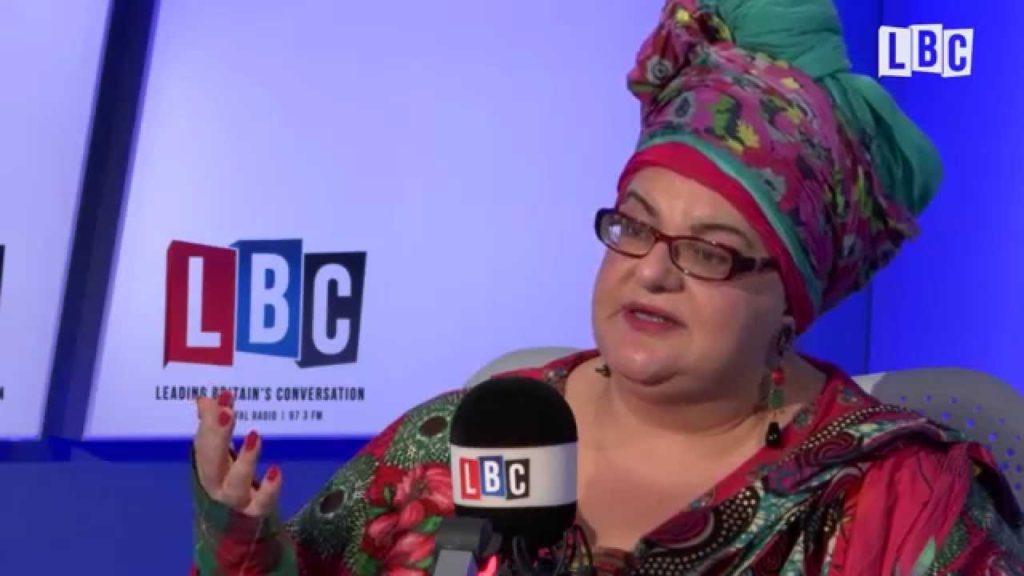 Related stories recommended by this writer:
• 13 things Warwick Students need to give up for lent
• 'We are brave. We are strong. And no one will take us down.'