Circle, Smack and Vialli's: Honestly how can Warwick be the "third most boring" uni in the country?
Have you even heard of Disco Dave?
Admittedly, you probably didn't come to Warwick for its nightlife – it's no Leeds or Manchester. But surely we're not the third most boring uni in the UK?
In a recent Tab survey, haters said that Warwick was "mind-numbingly boring". But haters will never understand the true beauty of Warwick – we're all about life's simple pleasures.
Circle is a true sport
Just try and label Warwick a "dead" uni once you've experienced the true wonder that is Circling. Purple and drinking games are the perfect recipe for an incredible night out and even provides the opportunity for a fun "chun" at the end of the night. Sure to make you bloated and buzzed, circling is never a regret.
Come to one circle on a Wednesday night and we will destroy you.
We have Pop!
But no night is complete without Pop! and fun takes on a human form with the legendary Disco Dave. He is the only man capable of turning the Copper Rooms into a golden night out and that's got to be worth something. Our own little heaven that is the Copper Rooms never disappoints.
Although let's be honest, there's nothing fun about waking up for your 9 am on Thursday with Mr. Brightside still ringing in your ears.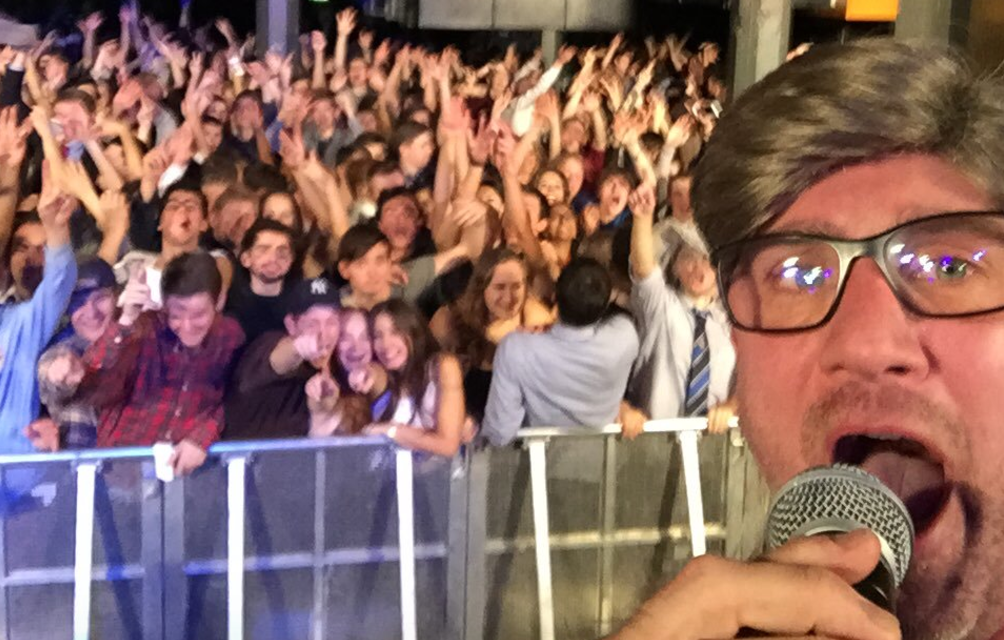 Smack and Neon are literally iconic
Albeit most probably for the wrong reasons. Smack on a Tuesday, Neon on a Friday, queues every day.
£1.50 jaeger bombs and sweat on the walls – what more could you ask for? In fact, downstairs Smack is so fun that upstairs Neon tries hard to be it. Whether you're into hip hop and rap or a cheeky bit of chart music, we can accommodate your every need, and it's all within the beautiful town of Leamington Spa.
Let's face it, there's nothing more fun than trying to work out what that smell near the bar in Smack is.
Kasbah and its smoking area are legendary
Venture even further afar to Kasbah and partake in a good game of 'lucky dip' as you try to work out who is and isn't a Cov student. Your bank account will love you even more with £1 jaegers and with a classic mainstream Indie room as well as the main room, what's not to love?
The wonders of Kasbah are literally never ending. The Kasbah burger bar is revolutionary. No longer must you leave the sesh for some cheesy chips. You can enjoy them in the famous Kasbah smoking area. Loved by both smokers and non-smokers alike Kasbah's smoking area is so lit that honestly, you forget there's even a club there. Social and unhealthy – it's the perfect mix.
Vialli's is all that matters
It's true what they say- nothing can prepare you for your first time, and this couldn't be more true than with Warwick's beloved Vialli's.
Vialli's a.k.a the UniExpress waiting room, is sure to be the highlight of any night out. Filled with the survivors of Smack and those trying desperately to secure a shag before the night well and truly ends, Vialli's is a treasure trove of bants. And let's face it there really isn't anything more exciting than trying to decide between garlic mayo or the chance for a late night hook up.
Leamington Spa is the best place to live
Recently named "the happiest place to live in England", Leamington is a treasure held close to Warwick student's hearts. It's full of quirky cafes, cute bars and the famous Planet Bong. Honestly, it's the perfect home for second and third years.
Haters, will tell you that Warwick students live in their own bubble, but seriously who wouldn't choose to when you live somewhere as pretty as this? We'll leave venturing to grotty Birmingham to the more adventurous.
While it's claimed that Warwick is 3 years of slog in exchange for a dull experience, us Warwick students love every second of it. From the Copper Rooms to Smack, Warwick is far from the third 'deadest' uni in the country.
I mean really, look at the competition, where even is UEA?