Vote now: Who is the ultimate Warwick Ten?
We've found the most beautiful guys and girls so you don't have to
Warwick University isn't exactly known for its attractive students. In fact, sadly Warwick is actually known for its large number of unattractive students, hence the damning colloquialism: "Warwick Ten".
So we searched high and low to find you the most beautiful and buff students our campus has to offer. You've seen their faces, you've heard their stories – now it's time to vote and crown ultimate Warwick Ten.
Em Cockshutt
Leeds native Em is "all about the funky beats and edgy vibes", so naturally loves nothing more than "getting a little fruity" down at Kelsey's. She dominates the lacrosse field, is "all about the chill" in Netflix sessions and, according to a bunch a lads from Zante, has the best arse and tits in the North West.
Sarah Findlay
Sarah loves yoga, horse riding and a good G&T in downstairs Smack. How Zen. Her ideal would be "sailing in a lush yacht with loads of champagne" and the best compliment she's ever received was from her dentist, who "told me I had a strong tongue".
Tristan Latarche
Heartthrob rower Tristan says his interests include bird-watching, lion-taming, compulsively lying and making excessive lists. Renowned for his skills in and out of the boat, Tristan's favourite date is January 10th, and he'll never say no to a cheeky blue VK. Yes, it is possible to be this smart, good looking and funny.
Megan Bowers
Maths whizz Megan is an animal lover and skier, but she's got the brains to go with a winning personality: her best compliment was when "I had to go to this team maths challenge thing (cringe) and was asked 'can i get your seven significant digits?' to which it was a big polyNOmial from me." Oh dear.
Katy and Sophie Louise Hartles
Liverpool born 20-year-old Katy studies Physics, while Sophie Louise, also born in Liverpool, is a History nerd. Sophie is sporty, Katy is all about the Netflix and chill, and both are too hot to trot. Katy is referred to the "hot crop top girl" by the Physics lads (they love banter), while Sophie Louise was once told she "had a really nice shaped head, like the shape of a door." Charming. Katy thinks Sophie is the "ugly twin", but, really, we can't tell the difference.
Matthew Bennett
He's Disco Dave's BFF, he does pole dancing, and loves pub quizzes because "they're great conversation starters, there's usually some kind of free food, and you have the possibility of winning something together. What's not to love?" Adorable.
Reem Yousef
Reem confessed she spends most of her student loan on food – her favourite club is the meaty, delicious and lean Subway club, with a drink of coke to wash it all down – but maintains that killer bod by bossing water polo and netball. Has anyone chatted her up with the line "don't be jel, be Reem"? Of course they have.
Shore Delano
Another lover of downstairs Smack, when 21-year-old Shore isn't busy getting her head around Socrates or Plato she'll been shooting hoops on the netball court. Bringing a bit of class to proceedings, she also adores rosé and enjoys sipping fruity cocktails at the theatre. Charming.
Matthew N Smith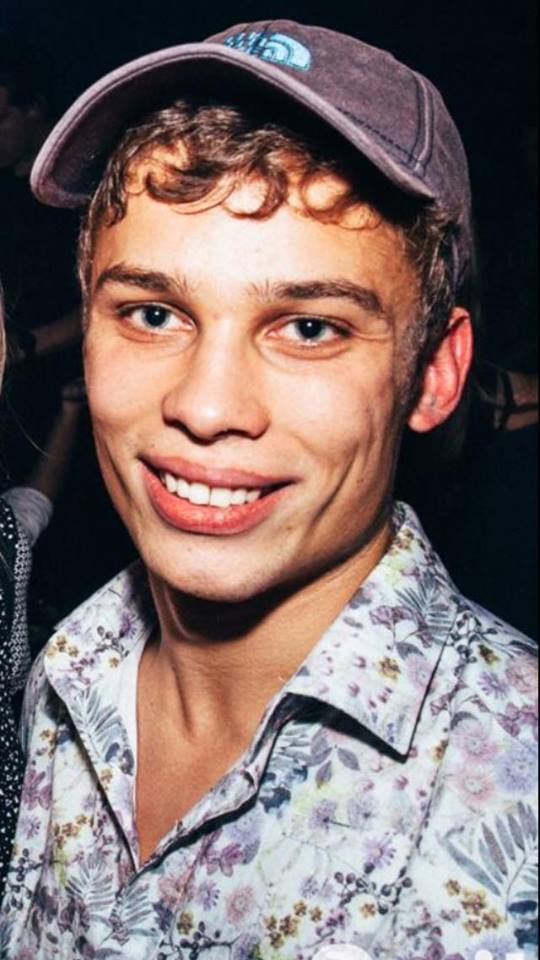 This second year MORSE student's greatest assets are his incredible quads, which a friends says are "not only the best in Warwick, but arguably in the entire country". You'll see him busting moves at Superbad "although the allure of £1 vodka red bulls means frequent Smack visits." Of course it does. Matthew used to have a shaved head and got compliments about similarities with Wentworth Miller on Prison Break. Hmm.
Miriam Goncalves
Mariam is a model from Finland who "likes it when people say I'm strong (I lift weights)". She's been boating in the Finnish archipelago and had "dinner at a lovely restaurant on a small island" on the same day, so if you want to date her perhaps don't go to Viallis.
George Wynne
George is a powerlifter (what out, fellas) who loves a bit of Toast – the club, not the food – and getting buzzed on a cheeky JD and Coke. The biggest compliment he's ever got was being nominated to be a Warwick Ten. Cute.
Roma Kayla Vichhi
This 19-year-old MORSE student fills her time by running a fashion and lifestyle beauty channel. Maybe she'll have tips on how to get a glorious smile like hers, especially as the compliments she receives are usually about her teeth, from their size, shape and – most bizarrely of all – length. "It's very weird," she says. Sounds like it.
Phoebe Murphy-Dunn
When the 19-year-old isn't writing essays on the intertextuality in T. S. Eliot's "The Wasteland" for her Philosophy and Literature degree, she's hitting up Smack and downing Vodka Red Bulls. What a legend. For a date she has classier expectations as she would love to go to the theatre, followed by cocktails.
Rob Hurley
Brooding, enigmatic, misunderstood, Rob is a multi-talented metrosexual who is pro at VK pong, makes mixtapes and can be seen downing Tropical VKs in Kelsey's. He'd love to hit up the Isle of Fernando's sometime soon with a lucky gal. Let the shepherd see the pie.
Lucy Cooper
This 20-year-old English Lit and Theatre student loves theatre and musicals. But her guilty pleasure is eating chips. Her fave place to have a boogie is Kasbah because it's "a club that sells crisps so you can eat on the dancefloor". Hers is a gold-flaked Smirnoff and lemonade, if you wanted to know. She's also been voted the sexiest female at Musical Theatre Society, where all the beautiful people are.