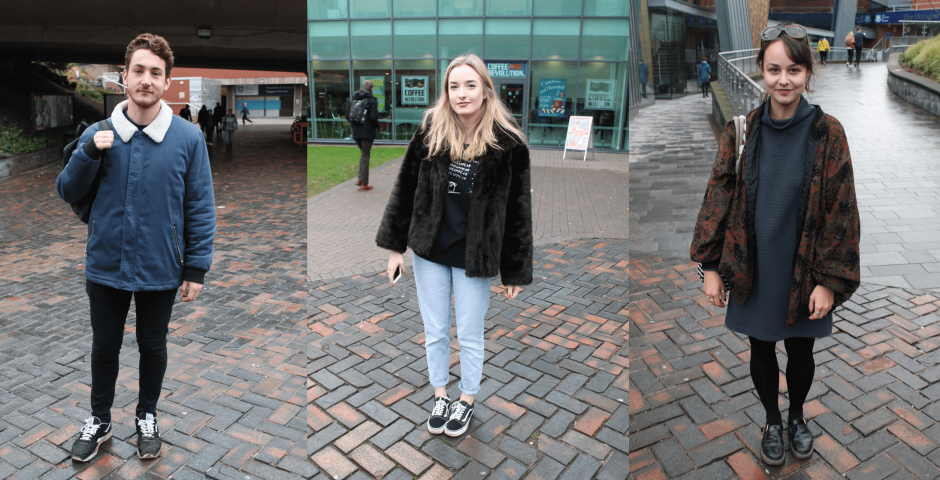 Best dressed on campus: Winter coats edition
Prepare for the Arctic blast in style
With temperatures set to drop even lower in Sheffield, it is time to invest in a reliable winter coat. Obviously, warmth is the most important factor when venturing out in subzero temperatures. Opt for a big fur coat or a cosy puffa in a funky colour.
We snapped the best coats on campus to give you some more ideas.
Tevye, Economic and Maths, first year
Teyve keeps it simple and stylish.
Harriet, Biomed, second year
The burst of colour that Harriet's coat adds to the outfit can brighten up a grey Sheffield day.
Hanako, Japanese, first year
Fur coats for life.
Charlotte, Biomed, third year
Go for coats in monochrome tones if you want to be able to style them with everything.
Mille, Chinese Studies, third year
Navy blue coats make a subtle change from plain black.
Savarna, Politics, second year
Metallic colours add a glamorous twist to this comfy classic.
Meg, Architecture, third year
Jackets with wavy patterns are never boring. Pick darker shades for a traditional wintry look.
Ruth, Architecture, third year
Head to Sheffield's vintage shops for one-of-a-kind finds like this jacket.
Laura, Biomed, third year
You can never go wrong with a coat this fluffy.
Christina, Music, first year
This fur coat screams decadence, which is obviously always the goal.