In pictures: Manchester's uni 'ghost towns' as campuses empty amid COVID-19 pandemic
These haunting photographs show just how quickly student life has come to a halt
It's only been a matter of days since the government advised the country to avoid "non-essential" contact with others to combat the spread of Covid-19 and the campuses of Manchester's universities have been left deserted.
In the past week, the University of Manchester closed almost all of its buildings, joining Manchester Metropolitan University and the University of Salford in moved teaching online and working on an alternative to exams.
The University of Salford will also close all its buildings "with limited exceptions" from 9:00 pm tonight.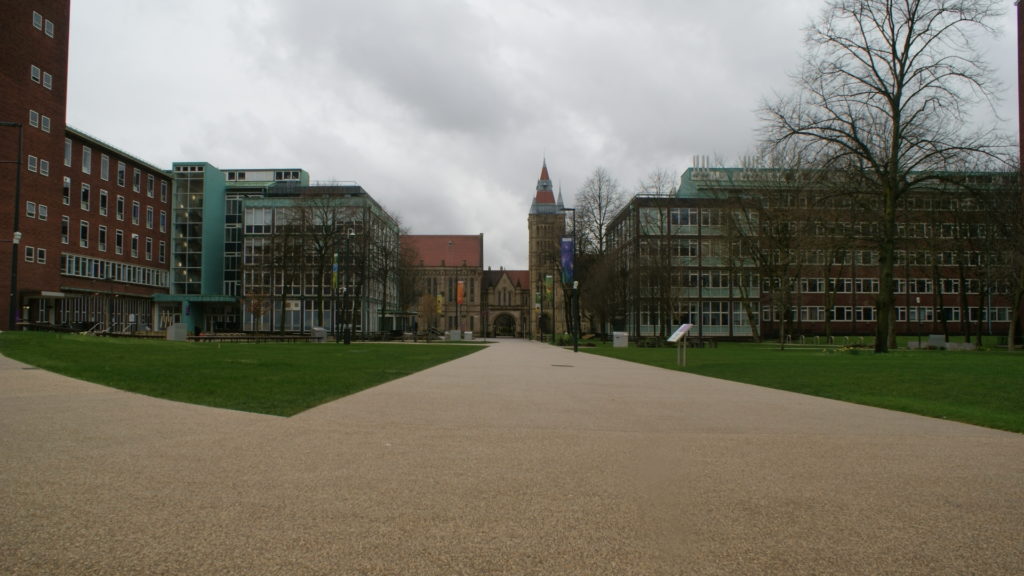 Now, during the middle of the day when footfall used to be at its highest, Manchester's universities are like ghost towns, with only a handful of staff and students left dotted around.
Although around 40,000 students are enrolled at UoM and 30,000 at Man Met, these haunting photographs show how life across campuses, classrooms and cafeterias – usually bustling with mid-week activity – has quickly come to a halt.
Amid the drastic changes to university life, students have expressed worries about exams, assignments and the introduction of online teaching, while foreign exchange students are swiftly returning home – with no idea when they'll be able to come back.
Jing Ting, 18, a first-year studying Statistics at UoM, told the Manchester Tab, "Many Chinese students are preparing food or some of them have already [returned] to China."
"The university is closed and I don't know when we can come back. They just told me they've closed and they haven't told us when [they] can reopen next."
"Before I came to England, I had the same situation in China," he added.
"When I came to Europe, it happened again. I think that is really terrible.
"[China] is really strict about the virus and so the country was very prepared. I can't say that it's safe, but everyone now who is going to China has a really strict check for if they have the virus."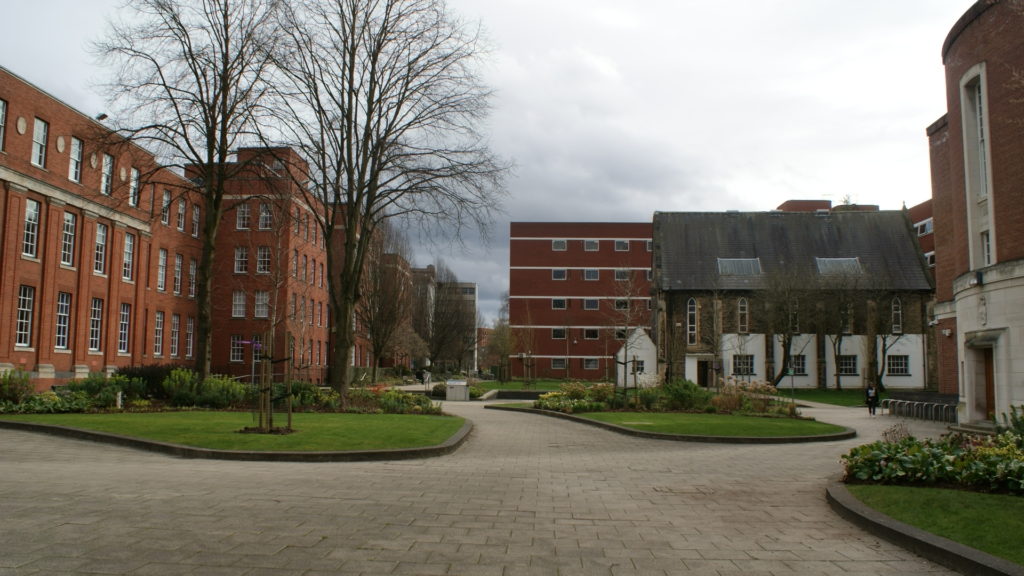 Laura, 19, a Spanish first-year student at Manchester Met, said, "I have to go back home because my family is scared."
"I've got a placement in May and I don't know if I can come back."
"We're scared that the library's gonna close because the University of Manchester, their libraries have closed," Esme, a first-year at MMU studying Law added.
"I've got an online course due but you can only do it in the library, you can't do it at home."
So far, Manchester Met's library has said it is staying open.
Laura is flying to Spain tomorrow, while Esme plans to return home next week because her exams have been changed.
"I think it's the first time that this has ever happened to everyone, so [the university] actually doesn't know what to say."'
Most businesses near the universities which rely on student custom are "trialling" staying open, unless otherwise advised by the government, to see if they can sustain themselves. However, they've had few shoppers in the past few days.
The owners of the fruit stand outside of All Saints Park said: "We're going to try to stay open for as long as we can.
"There are rules in other countries now that food outlets can stay open. People have got to eat."
However, business has been "dead", they added, while those running the fast-food stand a few feet away said, "it's been shocking, but we'll see how it goes. See had bad it gets."
Meanwhile, in the city, events are being cancelled or postponed and some restaurants, like Pret a Manger, have gone "full takeaway mode", closing all inside facilities. They say opening hours are likely to change soon too.
"These are challenging times and unprecedented arrangements. I am very proud of the way our University community is rallying together in these difficult circumstances" Professor Dame Nancy Rothwell, President and Vice-Chancellor of UoM said in a statement, while Professor Malcolm Press, Vice-Chancellor of MMU said students' wellbeing remains a "top priority".
Here is the main information you need to know about your university:
NHS guidelines state that people should wash their hands with soap and water for at least 20 seconds, cover their mouth and nose with a tissue or sleeve when coughing or sneezing and avoid close contact with people who are sick to help curb the spread of Covid-19, especially to vulnerable people.
Related stories recommended by this writer:
. COVID-19: Manchester SU cancels gigs, club nights, and graduation ball
. Manchester Uni closes all buildings and cancels classes due to COVID-19
. COVID-19: Manchester SU cancels gigs, club nights, and graduation ball
. What it's actually like to have to leave your year abroad in one day
. The lonely effects of self-isolating for COVID-19
. Pret is making all hot drinks free for NHS workers and we love to see it
. Between COVID-19 and the strikes, I've missed a year of uni. I want my money back