The Warehouse Project is coming back tomorrow and we've got exclusive pics
If you've not been living in Wright Robinson Hall then you have probably heard of the Warehouse Project. Now in its fourteenth year, the giant of Manchester clubbing is due to open up the doors of their new venue, The depot at Mayfield on Friday with a show by inteligent dance music king Aphex Twin.
They very kindly invited us down to have a look at the build process, and give you all a sneak peak at what is to come.
We started in the smoking area, which seemed like a sort of cross between the glory days of Antwerp mansion and a Mediterranean island bar, all reclaimed wood furniture and awnings, with murals and art everywhere.
The sounds of construction rumbled out from the old Mayfield station as we were given high vis jackets and led through the main entrance. Show Sec staff were already guarding what will be 15 lanes of ticket checks.
We entered into what was fast becoming the Atrium. For the coming season this space you pass through before entering WHP proper is going to be home to a yet to be announced secret project, drawn from the best of Manchester. We were walked from here into a hall slightly larger than the Academy or the Ritz. I was disappointed till I heard that it was the second room- the Concourse.
The main arena is very big.
That might be an understatement. It is titanically large, hundreds of meters wide, and the entire place is rigged with so many lights and lasers that they could be seen from space. Running across the ceiling is a sprawling network they called the artists bridge, allowing artists such as Disclosure and Annie Mac quick access through the crowds.
At the far end of the massive main arena stand two halls, each roughly the size of WHP's old store street venue. One is the third stage, the other is a bar and chillout space. While the art is not up yet they seem very excited about what is planned for the bar.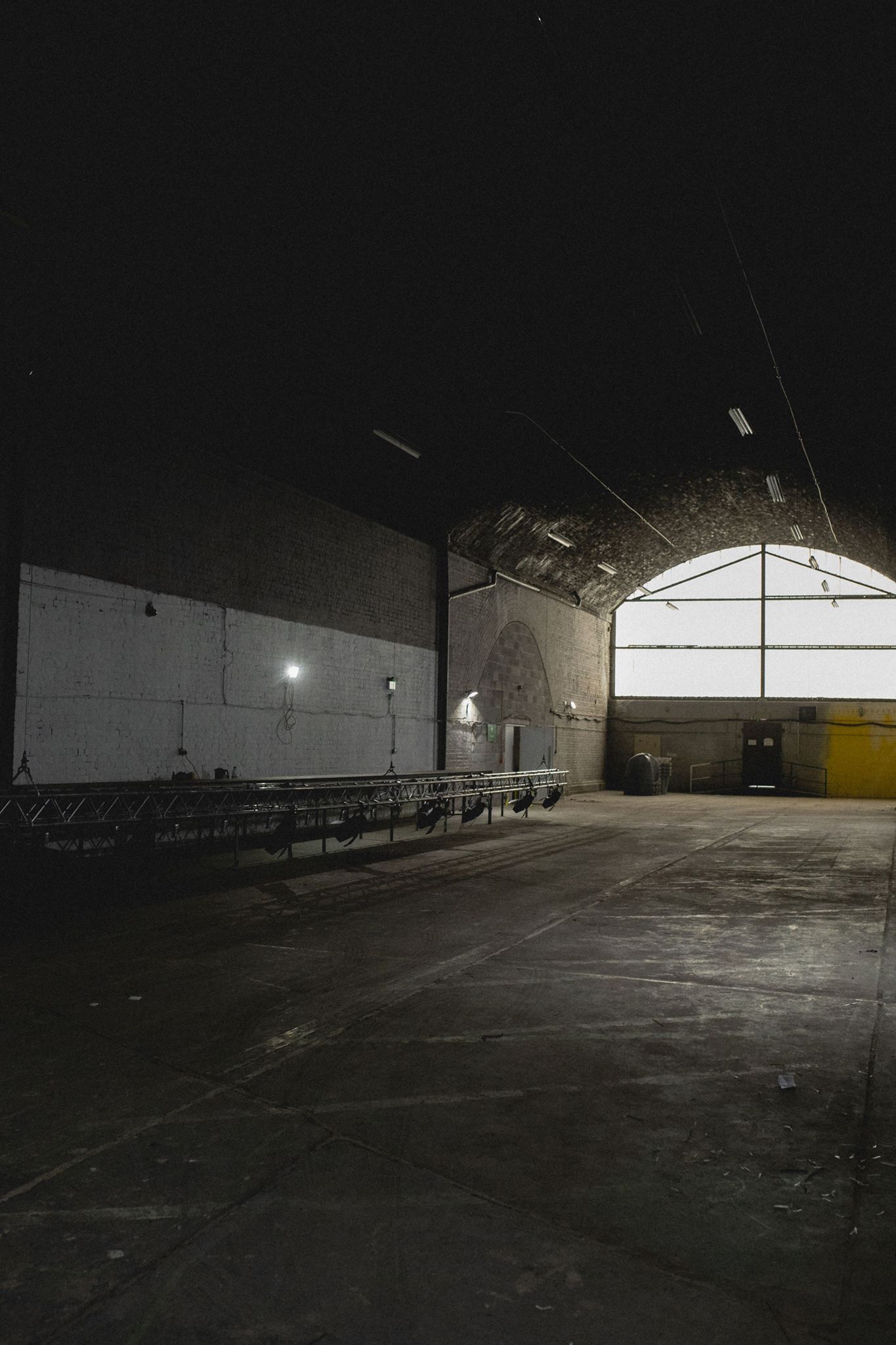 From my visit I can tell that this season of The Warehouse Project is an absolutely gargantuan endeavour. With Mayfield Partners responsible for the overall regeneration of Mayfield Depot, and venue operators Broadwick Venues charged with the development of the music and arts venue, Depot at Mayfield It's taken hundreds of people months of work to prepare a venue they've been trying to secure to host their events for more than seven years. This is the culmination of almost a decades worth of planning, with some of the biggest acts in the world performing.
All images courtesy of The Warehouse Project.