Submission: the student night with a difference
Thursdays are the new Fridays at Entourage
For years Manchester's club scene has been dominated by the big players – we're all regulars at Factory, Deaf Institute and WHP.
But now there's a new student night on the horizon, and it's guaranteed to be a big one.
Submission is about to land at Entourage and it's here to transform your Thursday nights.
You might not have ventured to Printworks since freshers', but now there's plenty of reasons to:
The bouncers are actually nice
You've trekked far and wide to the likes of Sankeys and WHP only to find aggressive bouncers ready to pounce on you for the tiniest slur. Manchester's notorious for its arrogant bouncers – but behave yourself and won't find them here.
The drinks are cheap
No need for that aggressive taxi pre-drinking in the taxi to the other side of Manchester. Beers and shots are ridiculously cheap at £1.50 or you can get pissed quick on double-vodka mixer for just £2.50.
We've got the best student DJs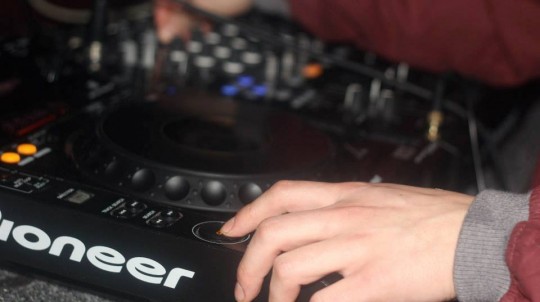 Forget that pretentious DJ your edgy mate keeps going on about and those repetitive 5th Ave indie 'anthems'. We bring you hip-hop and chart music you actually know and love.
When the club is packed it's a good thing
Can you remember the last time you weren't surrounded by sweaty student bodies under dangerously low ceilings?
There will be dancers and shot girls
And it's not just your mate thinking they're the shit on the pole at Sankeys.
We don't close the smoking area. Ever.
Because no one wants to be ushered out of the smoking area mid-fag before the club's even closed.
What are you waiting for? Get your tickets for this Thursday's launch event here.