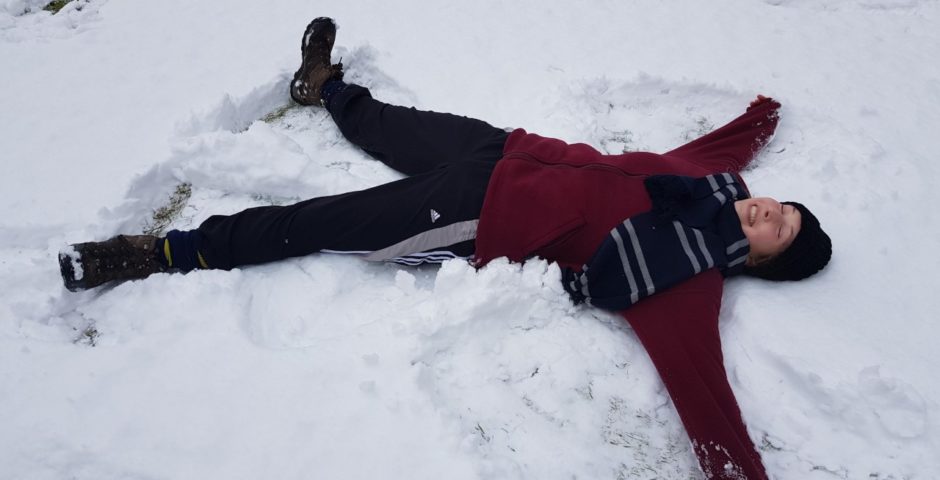 The best pics of the London snow day 2021: It snows so rarely it needs to be documented
Turns out a snow day is even more exciting when you're 18+ and working from home
There's certainly something surreal about seeing snow in any landscape, but watching the magic settle against the backdrop of lockdown-London is truly special. Also if you needed more proof that we are living in a simulation look no further than London's snowy streets.
In addition to living through a global pandemic and a seemingly endless string of major historical events, some students can now say they have also skied down Hampstead Heath – it just gets weirder and weirder.
Snow in London is a pretty rare occurrence but, as it turns out, it was the perfect phenomena to provide distraction and delight in this otherwise gloomy time. Here are the most surreal and enchanting photos of snowy London that students sent us.
Main Quad looking even prettier than usual
UCL looks even more charming with a sprinkle of snow, and the emptiness of campus only adds to the mystical vibes the snow brings.
Most creative snow lovers
These students made a snowman in Regent's Park and carried it all the way back to Schafer House to share their snowy successes. Check our their snowman journey here.
St Pancras looking snowy and sexy
King's Cross during a snowfall is surely one of the most beautiful things a London student can expect to see. We're all very jealous of those who got to witness this.
Skiiers on the Heath
Those who stayed in London over Christmas break are finally getting their rewards with the, perhaps once in a lifetime, opportunity to ski down Hampstead Heath. Members of UCLSnowSports certainly made the most of the occasion.
Students just cooling off from that uni stress
Others eagerly reverted to the childhood practice of Snow angels, arguing "the ground is avoiding uni work".
Regent's Park looking idyllic
It looked like a legit Winter Wonderland for those brave enough to venture into the cold.
Student house views
The residents of Camden Town got a unique view of the borough that few can boast to have seen.
Southbank Snaps
For those living South of a river, the famous sites of London were transformed into the snowy perfection of a Christmas card illustration.
North of the River
Look at St Paul's! Look at those snowflakes! Should this be Sadiq Khan's official Mayor of London Christmas Card next year? We think so too!
Harrow in the Snow
Residentially the snow also made for an exciting change from the norm, surely we all felt more Christmassy waking up yesterday than on Christmas itself, right?
Good luck trying to drive like that x
This snowy car really looks like an iced cake and we love it.
Best snow pup
It was also the first snowfall for several very important members of households, and puppies across London, and England, were all extremely excited to explore and play in this new chilly world.