Meet the men's Rugby team ready to keep London bleeding purple on Friday
The Strand Poly won't know what's hit them
The 2017/18 season has been a resounding success for UCL Men's Rugby. Coming off the back of a varsity win in 2017, the boys came back in September with a true desire to win. Having lost some great assets, the club set about rebuilding. Fortunately this didn't take long, asserting our league dominance and showing our cup potential. A few months down the line and not much has changed. Having come away with cup gold, the squad are more than ready to take on the Strand Poly. With power in abundance and pace to burn, we expect much of the same on the 16th March. Expect flair, tries in handfuls, and more silverware for our cabinet.
The match is taking place on Friday 16th March at 7.30pm at Allianz Park, Greenlands Lane. Check out the event and get tickets here. #BleedPurple
Joseph Martin, Height: 6'3″, Weight: 110kg

Boasting an undergraduate degree in Philosophy, Joe Martin is not your stereotypical loose head prop. Attending his third university, this deep thinking Yorkshire man has been known to deal with his existential anguish by seeking the comfort of a fellow club member's girlfriend. On the pitch, despite lacking any real ball carrying or scrummaging ability, Joe has managed to make the number 1 shirt his own this season. More notorious for his spectacular performances on Clapham High Street, you can expect Joe to try and end his search for a meaning to life with a victory on the 16th.
Alexander Post, Height: 6'0″, Weight: 105kg

Stable loving relationship, small shared flat in the outskirts of London, 5% body fat, silky smooth olive skin and more championship appearances than 0s in his bank account, are all things Alexander will never have. Instead what we have is an overweight, Nat 1, 3rd choice hooker searching for love from his penthouse in Victoria. Having emerged from his Chelsea abode, Post has taken on a player coach role this year to fill the void left by the lack of Fifa 18, which fell victim to his estranged ex-girlfriend. It only seems right that Posty emulates everything that we missed about our old coach Jacko: shit lid, shit rig and shit chat. With enough VO5 in his hair to grease up the whole of Kings Netball, this heavyset individual will be found on the wing trying to roly-poly the Poly.
Tom Kay, Height: 6'3″, Weight: 103kg

One year on Tom remains the epitome of no nonsense. Despite his continued quiet nature his teammates have learnt to understand his reticence as fury towards all things southern. Never one to let his emotions show, bringing a smile to his face would require a day out in the fields shovelling 4 feet of snow, lifting logs and driving quad bikes, whilst eating only steak'n'ale pies washed down by home brewed stout, presumably. The only other way to break this granite block of indifference would be another victory over Kings.  Far too skilled to be a prop but far too slow to play anywhere else, expect to see him lumbering around the pitch and winning turnovers whenever the ball comes near. His lovely mother still makes the trip down from the north for every game to get photographs of her favourite UCL player. Interestingly, this is not Thomas Kay, but rather the other tall, dark haired northerner who is slightly more photogenic. Perhaps Mrs Kay wishes for what could have been.
Dean Woodward, Height: 6'3″, Weight: 102kg

UCL's very own sadomasochist presents a tough and manly exterior. Don't let the IronMan medals, steely biceps and winter swims in Hampstead Heath deceive you; Dean likes nothing more than spooning on the sofa watching his favourite Lion King character Pumbaa. Kings beware of this lizard-fighting machine on March 16th.
Patrick McPherson, Height: 6'8″, Weight: 105kg

The past year has been one of unanswered questions. Will Patrick ever socialise with his teammates? Will we ever hear more of this filmed TV pilot that is "definitely going to be picked up by a channel" because there has been "big interest". Will he ever press charges against his parents who ran a strict policy of torture rack stretching before dessert? The answer to all of these is almost certainly no. He has performed in more individual successful comedy shows than attended socials. The Pat Show will never get picked up due to the exit of his shorter, fatter and dirtier partner in crime.  And his obscene height, and definitely not grubber kicking ability, has made him the successful rugby player he is (but mostly he likes the fact people notice he is tall first and incredibly ugly second).
One thing that can be confirmed is that Patrick cannot play as badly as Hugo McPherson did in his 15 minute cameo at Twickenham which involved 5 dropped passes and 1 very tall reason for Oxford's loss.
Michael 'Miguel' Henman, 1.55 47 años, Cien kilogramos

Upstanding civil service protégée by day, defiler of windows and doors by night, Dr Henman and Mr Hyde is undoubtedly a man of many faces. An academic example to us all, Michael is rumoured to have cried on receiving a lowly 71, he consequently retired from Loop for a year to rectify this shameful blip on his transcript, much to the dismay of London's women. Mike's smouldering, silent stare brings all caught in its path to their knees. Such is the power of his wooing ray that Mike must now wear sunglasses and a hood on public transport to avoid the inevitable proffering of mobile numbers. Miguel's bulk abroad programme has morphed him from youthful 2s captain to weathered 1s staple, if he politely inquires "is that food?", you'd better hand it over! Kings, bar your windows, lock up your doors, it won't stop Henman!
Peter Benson, Height: 6'3″, Weight: 98kg

Winner of UCL's Best Player According to Pete Award for the second year running, Mr P. Benson supports Liverpool FC. Somewhat irrelevant, but like all megalomaniac psychopaths, it's important he's relatable. The frustratingly talented second row pretending to be a flanker last said an interesting anecdote back in summer 2015, but makes up for it with the gas and power to mince Kings on V Day. This northern enigma breeds mystery: does he have flaws? Does anyone actually listen when he speaks? Will his dry spell ever end? And the ultimate chicken/egg question: what came first, his skill or his ego? With a hunger for chop tackling, a delirious sidestep and flair to spare, Benson will certainly be missed next year. On the other hand, with below-average chat, as much humility as he has knee cartilage, and an unhealthy aspiration to become the Alexander Post 2.0 we neither want nor need, he won't be. With more tries this season than the whole of Kings' team (not difficult), Mr Benson is the core of our success. He's loud, he's attractive, he's unbearable. Thank God he's studying in Australia next year, he'll fit in perfectly.
Theodore Leung, Height: 6'4″, Weight: 110kg

One year on and Theodore Leung has become a fabled name around the fields of Shenley and Regents. Having spent the year avoiding both beers and training with the lads Theo has become a more mysterious figure. Rumour has it he spends the weekends with his sugar mummy in Milan, while in the week he primes his thunderthighs with 4000 lunges a day. More recently, in a bid to preserve his marauding quads for the big day Theo has now taken to gliding through the streets of London, skrrting through the streets on the heaviest of duty scooters. Regardless of his one beer policy and questionable methods of transport, rest assured, that stale ham sandwich of a King's team is no match for the real Beast from the East.
Noah Arron, Height: 5'10", Weight: 79kg

We wanted to write a bio about Noah's girlfriend, but unfortunately we didn't receive parental consent. Noah will be more disappointed his girlfriend can't attend the 18+ after party than he is the lower limitations of Tinder age bracket. On the plus side she'll be able to drive soon, so he won't have to swing round her school to take her to Maccies. Noah, the ever selfless scrum half with a fantastic whip, chose to study Spanish at UCL to assist his girlfriend with her modern foreign language GCSE. All jokes aside, the klub wish Mrs Aaron the best of luck in her entrance examinations this coming Autumn.
Harry 'The Mole' Nicholls, Height: 6'1″, Weight: 83kg (85kg mole included)

Born and raised on the mean streets of South London, this half human, half mole stand-off has had a somewhat troubled upbringing. Having been kicked out of Durham University in 2016, Harry is still haunted by the memories of his primary school priest whispering naughty things into his ear "what a lovely great big mole you have young boy…". Such an experience would scar the best of us so when he is not crying under his bed he can be found on Wednesday nights having substance fuelled altercations with bouncers outside of Loop, hoping to wake up from his horrible nightmare of a life. Harry, Hero, Mole.
Michael Jelly, Height: 5'11", Weight: 86kg (winter season), 76kg (summer season)

Nobody knows exactly why Mikey loves rugby. He doesn't like to gym, he hates how the left wing is only ever effective on a rugby field and he always seems to be first-in-last-out in the naked, crowded, hot, steamy post-match showers where the words "Don't drop the soap" echoes around the room. A true mystery indeed. Whatever his motivations are it clearly works as he frequents the try-line as he does Islington to see if "Jeremy's in". After a hat-trick of tries in the cup final last week, a repeat of this feat at Varsity will earn this man a shower he'll never forget.
Kolade Awobowale, Height: 5'11", Weight: 92kg

Not much can be said for the inferior Awobowale brother. As sibling of the King, he has gained automatic respect, threatening contenders that "I'll get my brother on you" if they cross paths with him. After leaving much to be desired in the rig, lid and chat department, Mr. and Mrs. Awobowale had the right idea in heeding the phrase  "if at first you don't succeed, try, try again". The birth of King Kayode was the epitome of saving the best 'til last. The Club is grateful to the Awobowale parents for never giving up and striving for perfection.
Thomas Horner, Height: 6'1″, Weight: 90kg
Number of Kleenex family size boxes purchased this year: Graham's Number
Cementing himself in history as the definitive worst outcome of a democratic process since the German Federal Election of 1932, our hated Aryan micromanager is anything but a good bloke. Ignoring important coaching from previous Presidents, Horner has finally completed his transition into the modern day fuck boy.
Step 1 – Pull at Loop (10 seconds and out)
Step 2 – Confess love the morning after
Step 3 – Engage in dating process
Step 4 – Cheat in a threesome with housemate
Step 5 – Cry
Step 6 – Return to step 1
With A-Level grades that couldn't even get him into Strand Poly, it was fortunate that Dad, Barry Chuckle, was able to cash in several bitcoins to convince UCL to let his precious prince in for 9k a term. Letting his dad down with his poor standards of academia, sport and coitus, the only thing still convincing Bazza of his financial investment is Tom's staunch vocal support for a cold hard Brexit. Tory. Expect tears, tantrums and frosted tips. Sonic out.
Benjamin Carter, Height: 6'0″, Weight: 86kg
With more Loop conquests than UCL appearances it is no surprise this man is feared both on and off the pitch. Not only has he completed both tinder and bumble but Ben is scoring in more ways than one this season. In fact I have never seen a man better dressed on a Thursday morning (neither has the health clinic tbh). Rolling into the library still donning his finest ones seemed to have all the ladies swooning.  It has become all too natural for him to announce himself as Men's Rugby President to every female he meets. It is no surprise then that Ben has struggled to come to terms with his new role in the klub this year. Let go Ben. Your time is done. We're still sure you'll reach the half ton eventually. The klub has every faith in you. 7 to go.
Kayode 'Kayo' Awobowale (C), Height: 5'9″, Weight: 84kg
King Kayode seems to possess everything our previous captain did not. A positive record leading the team with a cup victory, a fantastic physique, pace, eyebrows, a loving and functional relationship, the list goes on. So incredibly motivated to lead his team to back to back Varsity wins, Kayode has introduced a lengthy booze ban. This has crippled most of the team's ability to pull at Loop but our rugby is now even better than our 1-day a year consumer is at downing a pint than our President.
Minhyuk Seo, Height: 5'9.63″, Weight: Error*#&%£
According to the mythic account told in the Samguk Yusa, the first recorded kingdom in Korea (Gojoseon kingdom) was founded by "Dangun", described as the offspring of a heavenly prince and a bear-woman. Now here is where things get weird. It is immediately apparent on encountering Minhyuk that he is both heavenly and part bear. The powerful thighs that tore the Poly Sc(r)um to shreds last year can surely have no human origin. Add to this strange connection the fact that there is no confirmed record of Dangun's death. It may be the case that the "grandson of heaven" and "son of a bear" is immortal, keeping to the background until world shaping events demand him. Minh's lack of ageing over the last 4 years is certainly suspicious anyway. The hypothesis that our klub elder Minhyuk is secretly the immortal mythological founding elder of the first recorded Korean kingdom remains unconfirmed, but it is abundantly clear to all historically informed intellectuals that if Dangun were alive today, he would be playing UCL Men's Rugby Varsity on the 16th of March. Come watch him play.
George Koido, Height: 5'2″, Weight: 110kg
Previously referred to as the circle, George Koido remains all edge. But no longer can you find him dwelling in Brixton's underground techno houses. He may still be the most popular man at UCL, but now there is one lady who occupies all his attentions. The fellas have spent many a night yearning after his presence, alas we cannot compete with the rowing warrior goddess that warms his bed and heart. But our minds are filled with questions. Does he stay with her out of fear? Will she be accepted by his meme-worthy Asian family? Or will the circle finally become a sphere and roll out of our lives forever?
Joseph McDermott, Height: 6'0″, Weight: 100kg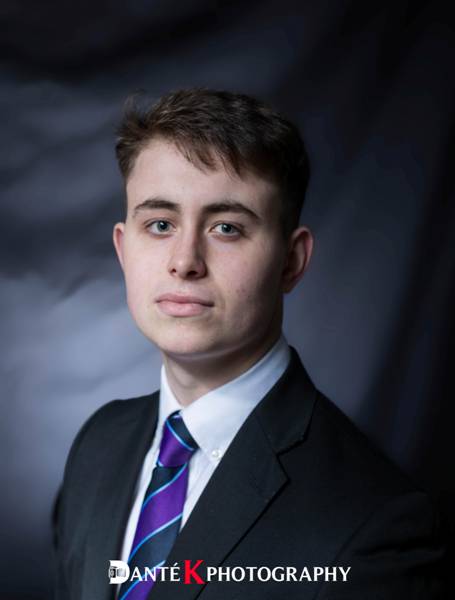 By every definition of the word, Joseph Declan McDermott aka McWetsack aka McPuddle is as wet a fresher as you can get. Originally a hooker, legend has it that McWetsack weaselled into the V squad by putting his Kardashian hips to good use as a prop. While being an overly nice bloke, McPuddle's abysmal chat and defiance to a good courting leaves much to be desired. However, his stoic passion for the game, his mates and a good serving of Nando's is truly admirable. One thing is for sure though, Joe will end King's one way or another – by his strong work rate, deadly chop tackles or by boring them to sleep.
Ho Yi Shu, Height: 6'1″, Weight: 95kg
As one of the few North Korean refugees to have executed a safe exit from the dictatorial fatherland, Ho has travelled from afar to bring his ballistic pace to the egg-shaped sport of rugby. As one of the few internationals among us, he has won the World Cup and 6 Nations multiple times for North Korea and was revered as a God in his homeland. Thankfully for UCL Men's Rugby, Ho has managed to unshackle himself from his patriotic roots and has become our very own Korean Jesus. A tireless work horse on the pitch, known for his rousing speeches, and a man with determination of such a quantity that it rivals Alexander Post's trust fund. Queens' won't know what hit them.
Samuel Methold, Height: 6'1″, Weight: 105kg "If I get my macros in"
Enjoying an impressive rise from UC's finest 3rd XV to the 1's, Sam has quickly acquired a taste for ruby. After reaching such heights, most ordinary men would begin to feel the pressure of performing in front of our own King, but here Methold thrives; this is because he was in fact created in a lab and is not actually human. With a stare as piercing as Durham's mole, Sam spends most of his time fondling his significant other: a picture of James Haskell. If you do happen to lock eyes with him, remember, he is just as frightened of you as you are of him.
Miles Duncan, Height: 6'1″, Weight: 85kg
Few men can don the eccentric attire and grandiose upper lip of Miles 'Tickler' Duncan. Without fully understanding the concept or duration of Movember, this resplendent chap has had a meteoric rise to the bench for the 1st XV. We can't tell you why he calls it the tickler, but we can tell you his wimin' are oh bloody well satisfied. Splendid job old sport. Notorious for this facial feature, he wouldn't look out of place peering through the gates of your local primary school – we are just happy he spends his time playing with us instead. Be ready to see him throw the egg about Allianz Park at this game of rugger for if there is one thing he prefers to getting 'fully blotto'ed' on a Friday night, it is dominating the boys of Kings College London.
Ilyas Morrison, Height: 5'11", Weight: 87kg 
Modest in Style. Modest in Access. Modest by Nature. These phrases can be found advertising what appears to be a line of clothing for court jesters on the modestly named ilyasxmorrison.com. Now admittedly, almost all the rugby team have absolutely no understanding of high fashion, but when it comes to describing the character of the Jamindian, these values could not be less true. Allow us to explain.
Modest in Style: No one has ever seen Ilyas without at least 12 items of clothing on. The hoodie, denim jacket, baseball cap, headphones look is a winter regular, with the extremes including white leggings under ripped jeans, which is of course a favourite of those wishing to go unnoticed. He also 'modestly' ignores every dress code the team has ever had, but he just looks too damn cool to argue with.
Modest in Access: Ilyas is UCL's Activities Officer. Does this role actually mean anything? Most likely not. Has Ilyas opened access to his teammates to the services he provides as our activities officer? No. Is this role just a con to spend one more year enjoying the life of a UCL Men's Rugby Player? Ask Nick Edmonds.
Modest by Nature: Ilyas (which is actually a acronym for I Love Your Acceleration Speed) doesn't have a modest bone in his body. Scorer of the winning try in Varsity 2017, expect to see our Officer humiliate King's once more. One thing is for certain, get to Allianz Park and you will see Ilyas provide Value, Comfort and Aesthetic to the UCL team.
Robert Lynch, Height: 5'10", Weight: 86kg
A man with few morals and fewer minutes actually on the pitch this season. This 23 year old Masters student quickly made a name for himself by taking the replacement 10 jersey for himself (the second time a UCL fresher 10 has claimed something Fergus Wills formally thought belonged to him). Whether you're a King's fullback or a recently arrived Italian Masters student happily living with your boyfriend, once those hauntingly empty eyes settle on you there's no escape. Listen for the anguished cry of "levati Della Mia fidenzata" to know he's on the pitch.
Nicholas Lising-White, Height: 5'6″, Weight: 110kg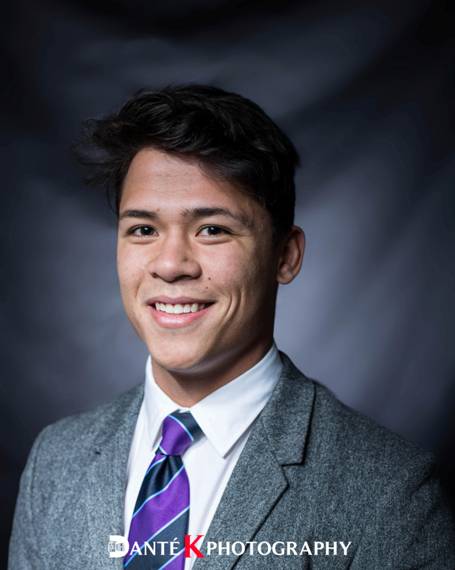 Unbeknown to most (other than Ben Carter) Nic is a triplet giving true meaning to the saying three's a crowd. Consistently the worst of the three he recently peaked when his application to study UCL's most prestigious degree, Geography, was accepted. These stereotypes were further strengthened when he decided he would come to rugby training and leave the balls in his room, in his words "what else do I need?". He makes up for these shortcomings with stunning good looks and the ability to disappear from rugby to "focus on his studies" and then suddenly reappear, just in time for Varsity. What his academia leaves to be desired Nic makes up for with rugby flair, I would even go as far as to say he beats both the Awobowale brothers to best rig in the Klub. Come V day make sure to check out this man confirming UCL's dominance over the Strand Poly and get a glimpse of those thighs.
Edward Dixon, Height: 6'5″, Weight: 115kg, Bra size: 38F
Trolls are described as "extremely large creatures, roughly twelve feet in height; they are very dangerous and very stupid". This description of a troll perfectly depicts the beast that is Edward Dixon. Luck has been on the polys side for this true monster of the North has sustained injuries putting Edward out of action for this year's V, yet again. After hearing the news that you wouldn't be able to play in Varsity, you'd expect any man to drown their sorrows in snakebite, yet Dixon has taken it on the chin(s) and will be cheering from the side-line with his plus one; his wife/sister.
Harry Durham's Mole, Dimensions: 0.42cm X 0.35cm, Weight: 2kg
The only member of the team to actually get bigger as the season has gone on, Harry's mole is everything UCL rugby represents: persistence, character and diversity. Contrary to popular belief, it's actually Harry which has stopped the Mole from having any success in Loop this year. Drawn like bees to pollen, sultry ladies flock to the circular hairy beauty resting on a cheek, only to be put off by the dead chat and unhealthy sexual history of its host. All hail the Mole in One, Mole Pot, Molin Firth, the Molekeeper, Molade Awobowale, the Molling Stones, delicious Guacamole: the best part of Harry Durham.