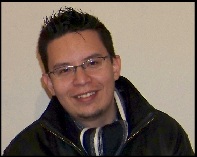 Interview: Carlos Oropeza
Laura Piccirillo chats to UCL's very own sci-fi writer and engineer extraordinaire.
Environment Systems Engineering Master's student by day, fantasy and sci-fi writer by night…yeah that sounds about right. Hailing Mexico City as his hometown and being quite the post-apocalyptic connoisseur, I had the fortune of speaking with 29-year-old Carlos Oropeza about his short story collection and his promising feature novel, Earthshatter.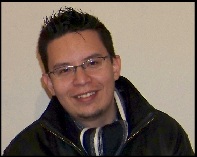 Tell us a little bit more about yourself Carlos.
I'm currently doing a master's in Environmental Systems Engineering at UCL. My undergrad is in Electronic Engineering, which I did in Mexico. Then I worked for about 5 years in telecommunications and now I'm here!
University in Mexico, that sounds fun. What differences have you found between living in Mexico and here? Has the move to London affected your writing in any way?
It's really different in that here you have so many opportunities, especially with cultural things to do. It's amazing. Living in this city has provided so much more life experience. Having these new experiences gives me a larger pool to draw from when I'm writing.
I would totally work Taylor Swift style and use my characters to get back at people; I feel like it's a writer's privilege…Do you base your characters on family, friends, anyone who you just wanted to get revenge on?
I never base my characters on people I know; otherwise it gets creepy, and really fast… When I first started writing I drew on people I knew as I was just getting started, but then going back and reading over these things was like psychoanalysing. It became so transparent it was about a particular person.
Who do you consider as your influences?
Literature wise, I tend to work a lot from fantasy and science fiction writers, because that is pretty much all of what I write. I draw heavily on Robin Hobb, she's very into creating vast, expansive worlds, creating series that continue within the same universe. I really like that and I have based many of my works in that kind of worldview; the story isn't over when the story ends on the page.
So far you have written three shorts stories, End, Joanna and Narwhal  all set in different, futuristic universes. Are your short stories interlinked at all?
Most of them are actually. I tend to make most of my work in different worlds without direct connections but they could be put in a timeline together. I really like post-apocalyptic settings because they tend to make a free canvas for plot line and characters.
Who would you compare your work to?
There's a writer that I've always admired, ever since I was little, called K. A Applegate and I used to read her in grade school as she writes stuff for young children. Some of what I write is thanks to her, as I picked up the first person narration from her work in my own stories to emphasise character development. Her books would be told from many different characters perspectives, and I have tried to do this in my own novel. In fact, my novel is split into six different persons, all told from their individual perspectives.
How do you think your study of engineering affects your writing?
It gives me lots of great ideas for the science part of my writing. Whenever I write, I always try to create things that make sense, even in a theoretical future. I'm not really comfortable with just inventing things like magic. It can almost be an impossible link, but if there is even the slightest chance that it can be explained by science then it makes sense in that world.
What are the main themes of your work? Do you have a specific message in mind with your stories?
My novel Earthshatter has a lot to do with how groups of different people can become a team, working to survive as they are in a very hostile environment. The idea of how a group of people who don't have very many things in common, can start to find their way into solving a single goal; it's fascinating. Obviously there are people who exhibit leadership, people who tend to deal with problems with humour, who are very conflictive and domineering, people who tend to be isolated…this book in a sense forces them together.
If you could describe the novel in a sentence for all those who want to have a read?
It's about a group of seven young people who wake up in a world that has been destroyed. They are under attack by monsters and they have to work together to survive.
Sounds dramatic. Do you write more for a passion or do see yourself becoming a published writer?
At the beginning it was more of a hobby but as time has gone by I have really put a lot of work into it! At the beginning it was like,  "I'll write when I have free time", but now it's something I take more seriously. Perhaps I won't write full time in the future, I do still need to earn money traditionally.
How did you get into writing?
Good question, perhaps in junior high. I've always enjoyed literature, even when I was little. In my very first creative writing class I was like "Hey, I really like this!" Writing is something that you can get better at on your own. If you write enough and have enough role models, then you know what to aim for.
What's in the pipeline for you? Are you working on anything particular at the moment?
I'm trying to expand on the Joanna story (Part of Carlos' collection available to read in full online); it's been on the backburner for like a year now… I've been writing a lot of shorter stuff recently as I can produce a lot more. Earthshatter took about a year of writing and six months of proof reading.
As if a Master's degree and writing is not enough, you also do your own artwork. 
Yeah, I basically had one of these Ipad things with a digital pencil and just thought okay, let's learn how to do this. Again, it's something I do in my free time, not something I'm naturally good at. But then it's great to convey something from my work that an artist may not fully understand.
Describe your work in three words.
Crazy post-apocalyptic fiction.
That sums it up nicely! Finally, where can we see more of your work?
Right now there are three short stories and the first chapter of Earthshatter online, and I try to always upload stuff to the webpage as soon as it's completed. I'm also looking into Amazon for publishing, as it is a great way to the novel out and spread the word.
Check out Carlos' work and updates here:
http://www.windschlag.com
http://windschlag.deviantart.com