Students disheartened by disappointing freedom of speech rating
At least we beat Oxford at something
Undergrads have insisted we are mature enough to decide what we listen to after the University received a discouraging freedom of speech rating.
Research by Spiked – a site campaigning for uncensored free speech – revealed Liverpool isn't doing everything it can to guarantee freedom of speech on campus.
The report says we have a "chilled" approach, with interventions preventing the university from achieving a green rating.
In comparison to red rated universities such as Birmingham, Oxford and Leeds, Liverpool has performed relatively well, but is behind the likes of city rivals Hope, who belong to the green rated universities.
80 per cent of British universities analysed were marked red or amber.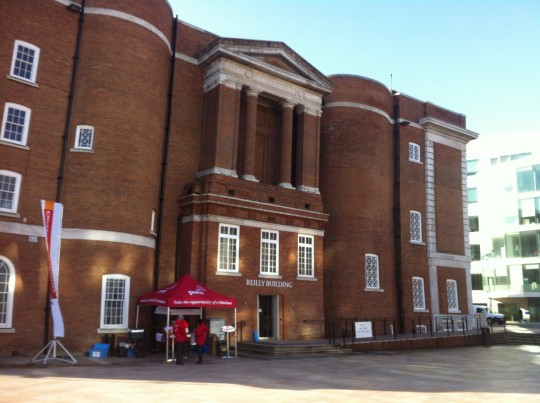 Scott, a Law student, said: "I think at an academic institution such as this, free speech is one of the fundamental rights we all hold.
"Speaking our mind should be encouraged, not punished, excepting hate speech."
Sophie, a Politics student, emphasised the importance of free speech at universities.
She said: "University is one of the only institutions in the modern society where people are free to explore new ideas and challenge preconceptions.
"Without this, most would not be able to arrive at ideas that have transformed our society like the need for a welfare state, or the need to eradicate long-held ignorant values like racism or sexism."
We've been given an amber rating because of restrictions on "offensive" remarks and literature.
The university's reaction to the Med Society's script was a failure to fulfil free speech according to the research.
Third year Langi said: "Right now I think it's a pseudo-freedom, where if you're on the periphery of what the uni and guild deem acceptable then you're fine.
"We're all uni students, it should be absolute, we have the capacity to decide for ourselves whether it's worth listening to or not."