Lincoln students write 'n****r' into snow in halls courtyard
'Racism, hate or abuse in any form is abhorrent and will be not tolerated'
TW: Unobscured image of a racial slur.
The word 'n****r' was written into the snow on the smoking area of a privately run student accommodation. The word 'c**k' is also seen to have been drawn into the snow. Pavilions are part of IQ Student Accommodation, which runs two student halls in Lincoln.
The slur is believed to have been drawn in the hours of this morning, or late last night. The incident is currently being investigated.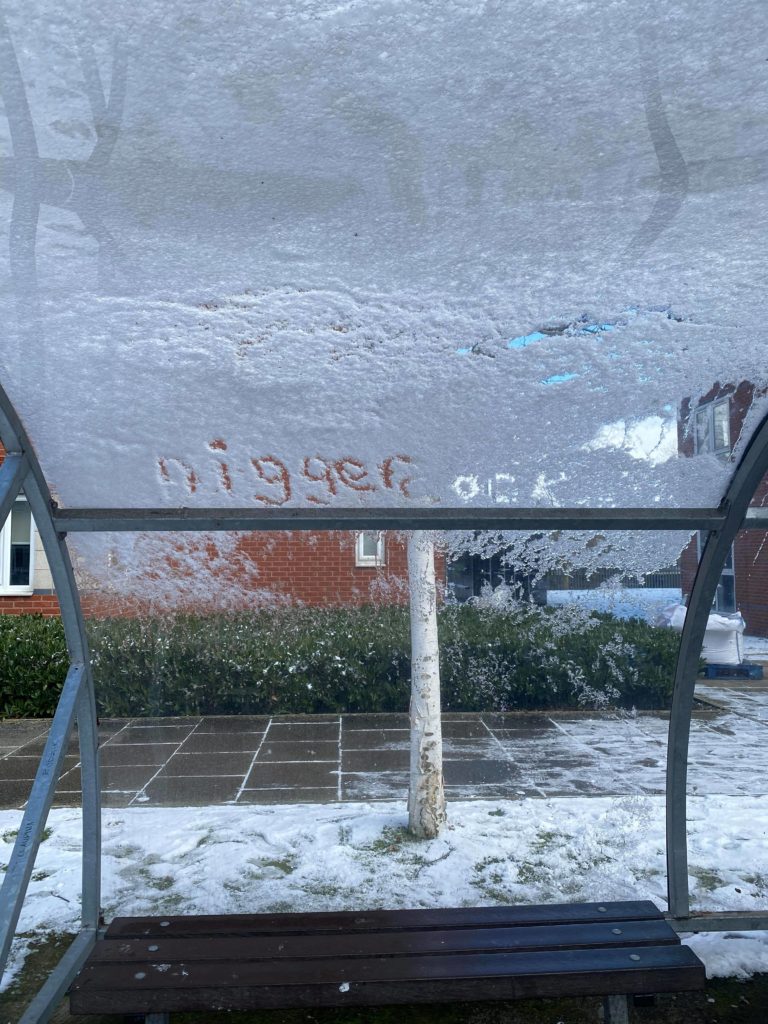 The student who saw the derogatory remark in the snow told The Lincoln Tab: "When I first saw it, I had to double take because I couldn't believe what I saw! I was just going to the library and had to see that. Considering there are not many minorities here, it made me feel small and also angry. It is not a word to be thrown about – and I know an ethnic person just wouldn't have written it."
The Tab understands that staff will be looking at the CCTV to try and identify the culprit.
A spokesperson from the University of Lincoln said: "Racism, hate or abuse in any form is abhorrent and will be not tolerated at the University of Lincoln. We are a diverse community which brings together students and staff from many backgrounds and we will be investigating this matter further."
A spokesperson from IQ Accommodation said: "We do not tolerate racist or offensive behaviour of any kind, and will take action against anyone found to be responsible. We removed the offensive words as soon as we spotted them."