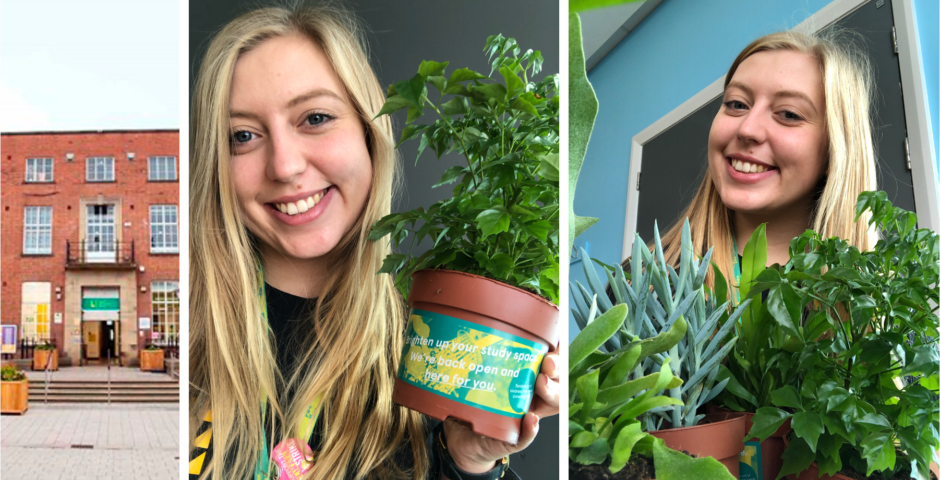 LUU are giving out free houseplants, and here's how you can get one
Will you actually manage to keep this one alive, or will it die like the 34 others you've bought?
Yes, you read the title correct. Leeds University Union are giving away FREE HOUSEPLANTS next week!
From Monday 19 October – Friday 23 October, the LUU Student Exec team will be holding outdoor, socially distant and COVID-Secure sessions. Students will be able to come and speak to them about any issues or concerns they are having at uni so far – no, Beckett's Bank shutting at 10pm is not a valid issue, and neither is your crippling coffee addiction.
Students will then be able to collect a FREE new plant for their home study space – you know it will probably last 6 days at a push, as you will forget to hydrate it like you forget to hydrate yourself – but it's the thought that counts.
The event was organised by Lotti Morton, the LUU Communities Officer, and she commented: "We just wanted to pass on a small random act of kindness to help brighten up your study space and let you know that we're here to listen to you if you need us!"
She wanted to clarify "LUU is open and here for students", and she wants to make sure "students know that and feel that they can come to us".
You can collect your plant (and of course have a chat) between these following times:
• Monday 19 October 10:30-12:00
• Tuesday 20 October 11:00-12:3o
• Wednesday 21 October 12:00-14:00
• Thursday 22 October 13:00-14:00
• Thursday 22 October 16:00-17:00
• Friday 23 October 14:00-16:00
And with LUU coming 2nd in the Whatuni Student Choice Awards for Students' Union, it's clear to see the Union are on it if you have any troubles or questions during your time at University.
If you require any further support, give the Union a ring on 0113 3801 400, and a trained advisor will be available to speak to you; or you can visit the LUU Building during opening hours.
Further Support from LUU if you are struggling can be found here.
Related stories recommended by this writer:
• Hyde Park Book Club have been granted £91,000 to help their business recover
• Everyone you would have met in your Leeds uni lectures, if we weren't in a global pandemic
• Coronavirus cases at Leeds Uni down 58 per cent from the previous week