Tatler just released their guide to Leeds uni and it's so tragic I can't cope
Apparently we're all Bristol rejects
The posh totties over at Tatler have branched out from ranking posh names that are so ridiculous I'm not even sure you could call them names, to having a go at giving their readers a neat little guide to Leeds uni. Well, it would be pretty neat if they actually got any of it right. Have any of them even been to Leeds? Probably not. Their ideas about Leeds are so tragic it kinda makes me feel sorry for them.
How to get in:
Be rejected from Bristol.
Considering Bristol is described as "the one for serious funsters", perhaps this Tatler intern, with questionable research skills, actually went to Bristol.
And who actually says the word "funsters"? Its evident that Bristol is an up-themselves version of Leeds with an undoubtedly worse nightlife.
We're not keen for any rejects here, and the few we do have quickly realise how lucky they were to have landed at the doors of Parkinson steps.
Top course
Philosophy.
Not quite sure where this one came from. Leeds is definitely that uni which is quite good all round but doesn't particularly stand out at anything.
However, if we had to pick, it would probably be some form of Engineering, apparently we have the top Mechanical Engineering school in the UK with Electronic and Electrical Engineering and Civil Engineering also being in the top 3.
Doss subject
Not so much a particular course, but a tip for dossers in general: they should head to 'level flirteen' of Eddy B (Edward Boyle Library) for some nookie between the bookstacks. Yes, it is claimed that actual sex has taken place there. Well, supposedly.
Their remarks about our beloved Level Flirteen are hilariously outdated – obviously they should know that Flirteen is well and truly retired and is exclusively for postgrads now. Level 10 Eddy B has now taken its beloved spot – with the supposed "nookie" (does anyone actually say this word?) now having been moved to the sofas down by the windows.
Where you want to live
Devonshire Hall, which is 15 minutes away from the main campus, and near Woodhouse Moor park. It has a bit of an Oxford feel, so expect much (dis)organised fun, such as chilli-eating contests and the occasional water slide.
Yet another very strange suggestion. Then again, Tatler readers would probably shudder at the suggestion of sharing a bathroom in Lupton (yet having an actual social life) or living a 20 minute walk from campus in James Baillie.
We'd suggest the Tatler readers would be better suited choosing Charles Morris. They're probably the only ones who could afford to live there anyway.
Where you don't
Mayville/Norwood area. No one lives there, and nor should you.
It may be quite a hike to uni and it also doesn't have a Crispys or a Zulfis, but it is right next to our beloved Greasy Pig.
Where to drink
The East Village in Hyde Park. It's rather sophisticated (ie, it doesn't serve pints), so order cocktails or Rekorderlig cider.
Although East Village is pretty sophisticated, it definitely can't be described as the place to drink in Leeds.
Leeds students may like to think they're classy for that 1 month of the year when the Leeds Ball rolls around and everyone is looking for graduation clothes, but we all know that the only place to really drink is Terrace.
They're obviously also unaware that there's only 2 things that you should be drinking in Leeds: Red Stripe or Strongbow Dark Fruit. Don't even bother with anything else, "cocktails or Rekorderlig cider" is only reserved for those barely sunny days in Terrace when cocktails are 2 for 1.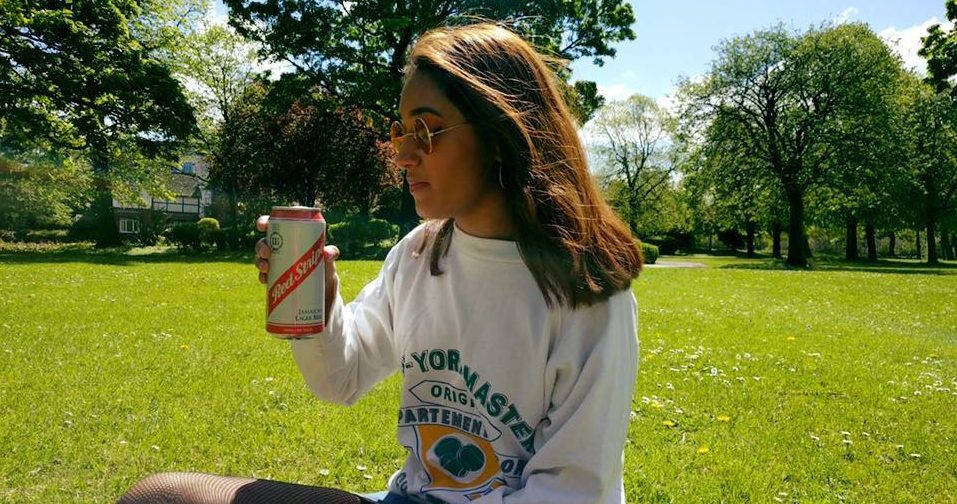 Best night out
…is probably in Newcastle. Stockpile glitter for when Cirque Du Soul, the travelling burlesque 'n' bass club night, hits town. Or splurge on Nineties nostalgia at Students' Union night Fruity.
The most shocking revelation here is that they think the best night out is "probably in Newcastle". They may have got the suggestion to stockpile glitter pretty spot on but don't wear it to Fruity. Wear it to Canal Mills, Beaverworks, Mission – you know, all those decent club nights that are actually in Leeds, not Newcastle.
Celeb alumni
Chris Pine, Cressida Bonas, Jenni Falconer
Although everyone in Leeds does like to remember that Chris Pine is an alumnus, who are Cressida Bonas and Jenni Falconer? Have they forgotten about the Brownlee brothers?
Don't miss
The Leeds Ball in June. It sells out in a flash. This year Annie Mac DJ'ed, plus there was a fire show, roller disco, fun fair and laser quest.
They do seem to get one thing right when mentioning that the Leeds Ball is one not to miss. However, considering they describe Leeds as "VERY sporty", its slightly shocking that they overlook Varsity as one not to be missed.