We took to the streets to investigate Edinburgh's late night food problem
Students are being unjustifiably deprived
There can be no more satisfactory a feeling than tucking into a well-earned serving of warm, nourishing, and horrifically calorific complex carbohydrates after a long, hard night of 'the sesh'.
No matter if you boogied all night and had the best evening ever, or if you had a rather sub-par night and now find yourself covered in a fine, congealed layer of sweat and God knows what else after accidentally ending up at Hive – again – drunk food will always be at the forefront of your thoughts. Nothing will stop you until that all-encompassing craving is well and truly satisfied; until you have demolished those cheesy chips, chicken nugs, or whatever ghastly carb you so desire.
In Edinburgh city centre, however, students are faced with the ever-growing problem of there being, quite frankly, almost no 24-hour places open to satisfy their drunken cravings.
Students find themselves faced with the pitiful choice of enduring an endless, drunk and disorderly queue, manned by rather unfriendly bouncers at Maccy D's, or wandering the city streets and hoping to come across a lowly Scotmid (honestly – has anyone ever entered a Scotmid during the day?) to grab a rather grim and substandard snack. At that point, you might as well go home starving.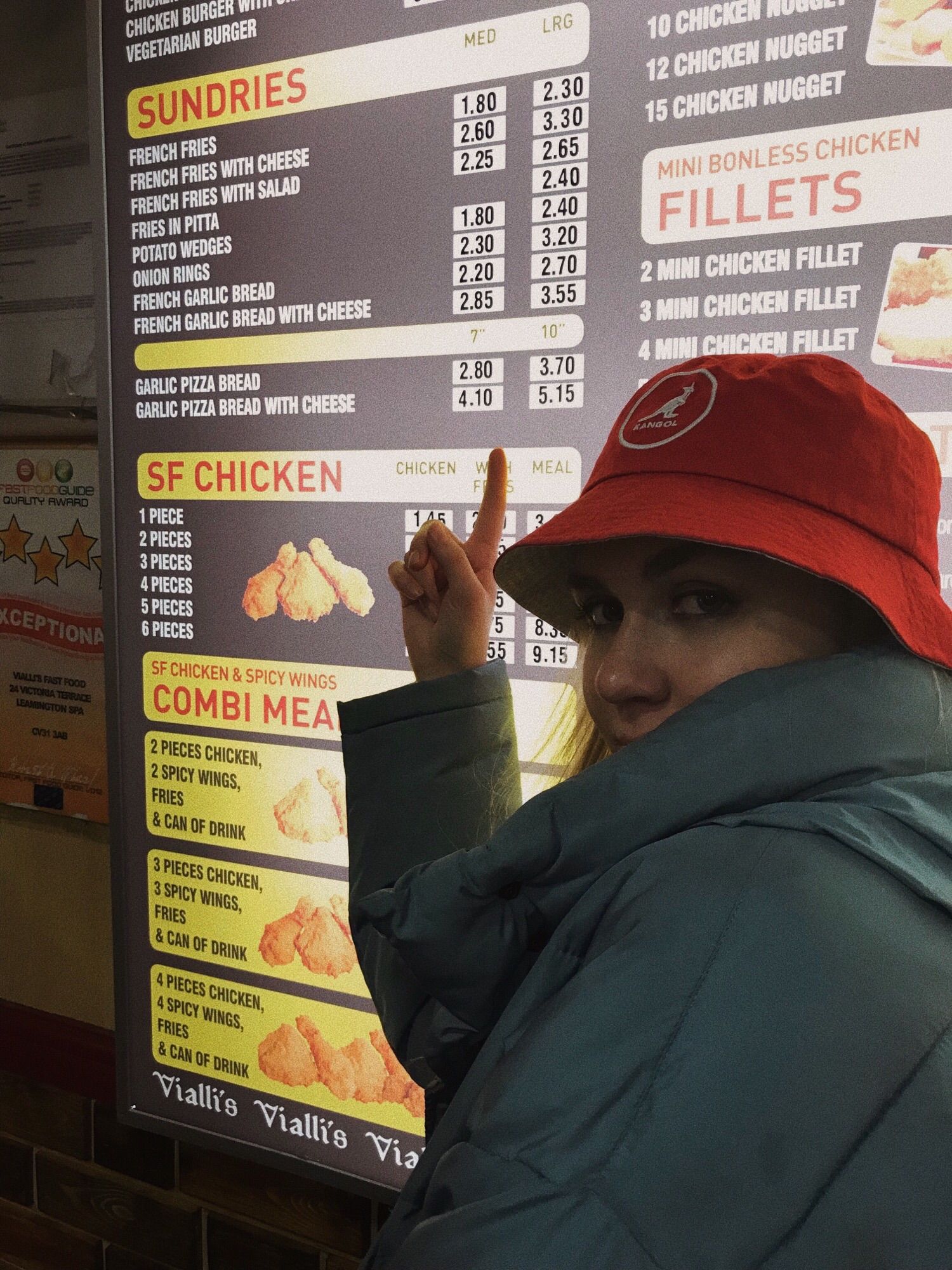 Drunk food can be described as rather like a hug from the inside, and it is precisely this that the students of Edinburgh are being undeservedly deprived of.
And, in light of the tragic news that McDonald's at the West End of Princes Street – a must after a night out in New Town – is losing its 24 hour licence over "anti-social behaviour concerns", the problem of the lack of places to eat late at night has reached alarming levels. Could this pave the way towards the end of the city's nightlife for good?
To investigate the worrying situation, we hit the streets in search of places to grab a post-sesh bite to eat.
Even though we rocked up at Mcdonald's before 2am – its new weekday closing time – we were hit with the bombshell that it was, indeed, shut, regardless of an impressive sprint through the city to make it in time. Despite the bright lights and staff still present inside, it was 'closed for maintenance' – a great way to appease its already heartbroken, loyal fans!
Facing the rain, and already tired and irritable from a night that entailed both Creme Soda (still covered in mutiple carpet burns from the rather boisterous rugby players' tweed jackets) and Gazza B's, we were not up to a total exploration of the late-night food the city has to offer. Hence we were forced to retreat to a place we knew wouldn't let us down – the 24-hour Scotmid on Nicholson Street.
After a half-hearted browse of the mediocre snacks on offer, we settled for Warburtons sandwich thins and a rather questionable looking ham-sandwich, and went home wholly unsatisfied; questioning why bad things happen to good people.
However, although few in number, there are some viable alternatives that can arguably imitate (yet not duplicate) the satisfaction and happiness that a late-night Maccies can bring.
Burrito'n'Shake on Nicholson Street is open until 3am daily, and boasts a large variety of snacks from burritos (surprisingly), to pizza, to ice cream. With its modern decor and good vibes, this spot is definitely not one to underestimate.
It is also possible to venture to Uncle Fish & Chips on George IV Bridge where the more touristy amongst you can indulge in a deep-fried Mars Bar – if you're brave enough.
Other options include Dominoes, Subway, and Civerinos, to name a few. However, these are all closed by 1am on weeknights when students are most likely still mid-sesh and spitting pure bars along to Wannabe by the Spice Girls.
So why is it that Edinburgh – a city famous for its diverse and vibrant nightlife – has such a severe lack of late-night food? We spoke to students at other unis across the UK, and they do not appear to have the same issue.
Joe is a 1st year student studying Mechanical Engineering at the University of Bath. He can be seen here with his friend Eddie looking very satisfied with themselves and about to enjoy a taco from Taka Taka – a must-visit after a night out clubbing in Bath that is open until a respectable 3am daily.
Bath apparently also have a little stand run by the Church at night that offers tea and toast to drunken students who perhaps are not quite capable of standing up in a queue for food. Is this something Prow should perhaps be offering? Cannot say the sound of it has me on the edge of my feet, however, I would most definitely cop some tea'n'toast over a deep-fried Mars Bar.
Next we have Sophie Bruxner-Randall, a 1st Year PPE student, showing us the best of what Lemington Spa – where University of Warwick students go to hit the clubs – has to offer.
Here Brux can be seen enjoying some rather delicious looking garlic bread in Vialli's – a charming Greek takeaway open until late – while mate Mide opts for the burger.
Finally, Rachel, a first year architecture student at Cardiff University, shows us the benefits of attending university in one of the UK's most highly-rated student cities – the ability to tuck into a late night Burger King following an absolute mad one. Judging by the pure elation on her face, it is clear the students of Edinburgh are most definitely missing out.
It is clear that something needs to be done about the lack of late night food availability in the city centre. Perhaps this pressing issue alone could explain as to why the student satisfaction is so low at the University of Edinburgh?
The loss of a late-night Maccies will hit the student community hard, and it is our responsibility to take matters into our own hands before it is too late and the only option we have left is to queue for entry into Scotmid – the thought of which is perhaps tragic enough to put students off clubbing in Edinburgh for good.