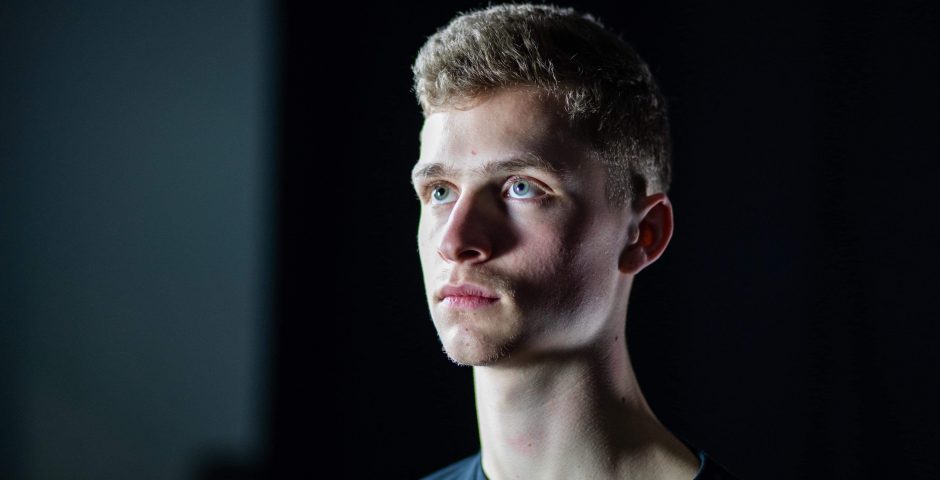 'Do What Boys Do!' and Join the Army: Pink Mist preview
Pink Mist and the effects of toxic masculinity
As the actors took to the stage and their cheerful, friendly banter at one another subsided, the tone for this hour and 45 minute performance was set. Staring at you straight in the eyes is Arthur (played by Danny Parker), a young private telling his story of war and trauma.
As Parker expertly navigated the poetic and descriptive language of Arthur's experience, the audience are transformed into a world of boozy nights, fruitless days and a continuous urge to do what boys do: fight.
The start of the play is a real ensemble piece with the cast flowing along with the words, just check out their trailer. The use of bodies on the stage to represent the soldiers journeys allowed what little dialogue the others had in that scene to still be a part of the work that was being created.
In a time where women are now allowed to be on the front line, Pink Mist provides an insight to fighting on the front line in a contemporary war. The bad, the good and the ugly of every aspect of army lives.
It was interesting how the characters noted that their lack of fulfilment and excitement in their ordinary jobs led to a desire to be soldiers. This was juxtaposed with the unenthusiastic responses of those left behind: the women.
The director noted how a main theme was that of masculinity and what it means to be a man. From the offset you can see that the wannabe soldiers desire to "do what boys do". With Gilette's advert 'A Best A Man Can Get' it is interesting to see how these toxic masculinities can lead people to act in ways they perhaps wouldn't have. Fighting in a conflict zone is no easy task, an issue which is ever present within this play.
This play looks to be an exciting piece of contemporary theatre exploring current debates despite its 2013 publication. Shaw and Burton have combined various technical elements to create an immersive experience and would recommend a watch.
And if this hasn't sold it to you! It's got two DU models in it as well…
21-23 Feb, City Theatre Durham @ 7:30 pm
Cover photo and Trailer credits to Keylight Studios