Everything you need to know about Durham's nightlife this year
After a hectic week of event announcements and invites, The Tab is here to give you the ultimate guide to nightlife in our city.
Freak Out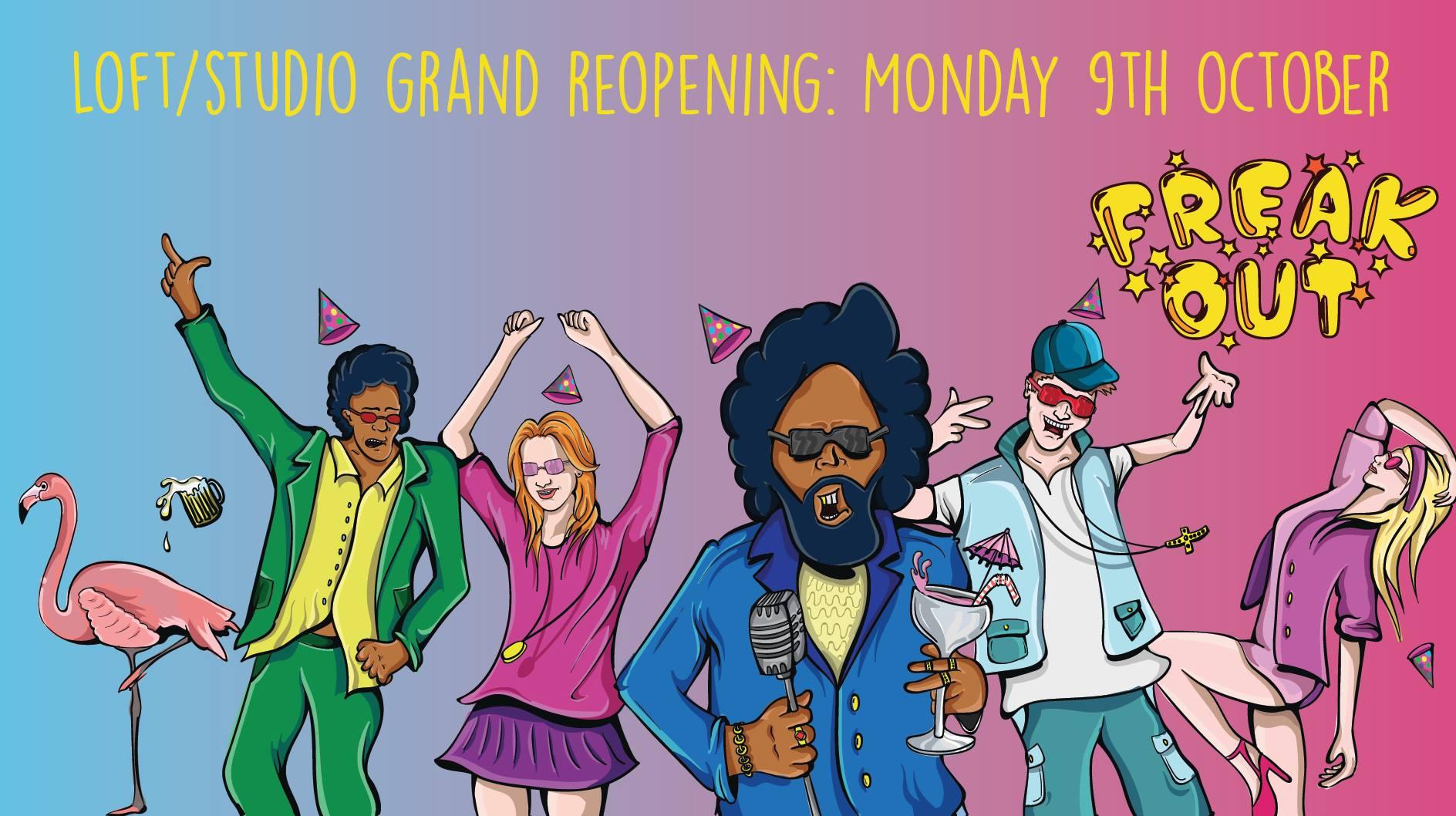 The king of last year's Monday nights is returning in full force to deliver a weekly dose of disco and hip-hop, but bigger, better, brighter. Not only is Freak Out re-opening in Loft/Studio, but they have also teamed up with Urban Outfitters and ASOS's suppliers to give all their incoming Freaks FREE groovy extras on entrance in the first month.
Think yellow, pink, blue, orange and green tinted glasses and pure sparkle. Aside from that, the Freaks at HQ are being very secretive, but if last year is anything to go by, this year is going to be big!
Freshers – The grand re-opening will take place on the 9th October.
Rewind
Providing welcome competition on a Monday night, Rewind is taking over Wiff Waff to lead us on an adventure. Be the first to explore Wiff Waff's two totally renovated floors: head downstairs to press the rewind button and be taken back to the Noughties and Nineties by residents Twelves Eyes, or check out upstairs for a rolling DJ playing genres voted weekly by you.
The Rewind team have worked hard all summer to make this a night with a difference, so expect live acts, including a guest appearance from Harri Guy and his smooth smooth sax, and prepare to challenge their All-Star Rewind Darts team for a chance to win 8 jugs on the night! Plus, with an all new ticketing system combined with Wiff Waff's usual capacity, here's hoping we'll avoid those dreaded club queues!
The Opening Night kicks off on October 9th.
Monde
Introducing a project providing evening entertainment that improves the lives of those beyond the Durham bubble. Throughout the year look out for their club nights and film screenings, where all the proceeds will be donated to support those in need in North East England.
Monde will launch on the 4th October with a multi-genre night at The Library terrace, featuring new music from student DJs from four universities across the UK playing back to back – it's not to be missed!
Keep an eye out for the upcoming event on their page.
Shack Up
After the devastating demise of Loveshack, Durham's Wednesday sports teams night, Shack Up, will be heading over to the Durham Student Union! Taking a hint from countless unis across the UK, Shack Up is bringing a brand new, never before used club venue to Durham. They've promised the cheapest drinks in town along with the Loveshack DJs, live bands and more to be announced!
Shack Up is back with a bang on 11th October.
Game Over
Game Over Wednesdays marks the return of Durham's biggest sports night to Missoula. Based on both floors of the spacious Missoula bar, with tables and free drinks for sports teams this is the perfect team outing and opportunity to unwind after training.
Expect Retro vibes, throwing it back to Pacman, Mario and Nintendo – all your favourite old school 90s games. All drinks at Game Over are 50% off, and they have special deals for sports teams that get in touch. Stay tuned as they have promised to reveal exclusive prizes you can win in a bid to make it Game, Set and Match.
Game Over launches on the 11th October.
Jam City
Friday night mainstay, Jam City is back! Bringing you the hottest artists playing disco, house and hip-hop, it's never one to be missed. Their soft launch is on Saturday 7th October featuring Newcastle's Reasons to be Cheerful crew who have hosted names such as Hunee, Palms Trax, Floating Points and Horse Meat Disco.
The first proper event is on Friday 13 October and they've booked a HUGE disco artist TBA…!
Keep updated on their page.
Gorilla Rhythm
Get ready to let loose with Gorilla Rhythm, a series of nights on the Prince Bishop Cruiser that seek to provide a touch of rave and festival culture to sleepy Durham. They aim to showcase new and existing UK underground club music, DJs, artists and student talent, all presented in a way which encourages us to be open minded and feel free.
Though the organisers don't like to be bound by genres, look no further for banging tunes from underground house, techno, dub and a generally mad night out.
Look out for tickets to the first event of term here.
Durham University Charity Fashion Show (DUCFS)
DUCFS is back and better than ever! Having recently been announced as 'Event of the Year' at the National Student Fundraising Awards 2017, the highly anticipated Durham University Charity Fashion Show returns for 2018 with its first pre-show launch party in Loft Nightclub on Saturday 14th October. Expect an enticing combination of funk disco, groove and old school classics, exciting new artists and collaborations, and much more….
More information to be announced shortly on their page.
OPAQUE
Welcome to Opaque, a small collective of artists and DJs based in Durham and London, bringing an amalgamation of techno/house/disco to Durham: first stop, The Library terrace on the 16th October. The Opaque ethos is very simple, aiming to share good quality dance and party oriented music from DJs across the country in innovative and intimate spaces.
Like the page to keep up to date.
Paradise Disco
Paradise Disco was the original home of tropical weekly Wiff Waff Mondays. Pop-up Fridays are now their thing and they've brought the likes of the UK's biggest night Cirque Du Soul in tow.
Get excited for their relaunch on Thursday 5th October – apparently they've booked something special…
Watch out for the announcement on their page.
Antidote
This year's Antidote is shaping up slightly differently to last year, where each termly event will follow a unique narrative that forms a trilogy of Acts. That means new locations, new music, new decor.
There will, however, be the same great music centred around a mix of Hip-Hop, Rap and Trap, including artists such as Travis Scott, Chance the Rapper and Kendrick Lamar. The team behind Antidote aim to bring something new to Durham's nightlife, and assure that they have big plans yet to be revealed…
Stay updated on the release of Act I here.
Café Havana
Café Havana brings exotic salsa sounds and free food all under one roof. It took Durham's nightlife by storm last year and it looks as if they're back for more. Oh, and did I mention their dark and stormy cocktails come by the bucket?
Head to Studio on Friday 27 October to get a taste of their Caribbean flavour.
Keep an eye out for the event on their page.