Most influential women and non-binary Cambridge students 2020: Part one
Not all heroes wear capes
This year, only one woman was voted into the top 10 of The Cambridge Tab's annual BNOC list. Many students criticised this, and rightfully so; there are so many powerful and influential female and non-binary students leading JCRs, sports teams, political societies, student papers and more. Therefore, after receiving your nominations, we have put together a collection of women and non-binary students who are shaping and building the Cambridge community today. Here is part one:
Noor Jafree, 3rd year Economist at St Catz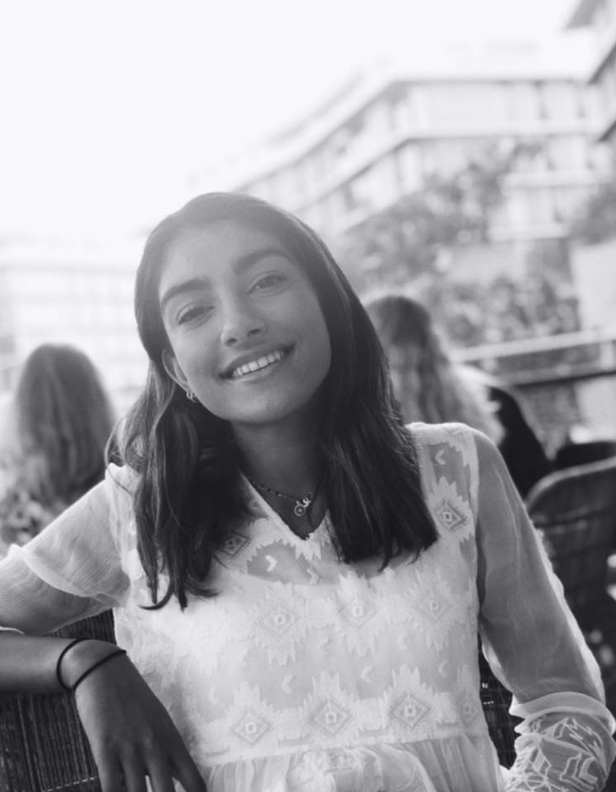 Bio: "Whilst at Cambridge I tried to dip my toe into lots of different things! Sport was definitely a part of it – I joined the women's college football team in first year and then captained it in my final year. I also joined CUAC in second year which was so much fun and completely new as I hadn't really done much competitive athletics before. It was also a really good way to meet people from outside college and other years, especially since the atmosphere was very much work hard, play hard.
"Beyond sport, I was Vice President of the Marshall Conference which was very exciting but also very challenging. It helped that I was surrounded by a incredibly supportive and collaborative team though. In first year, I was also involved with the Catz May Ball and Bridges of Enterprise. I think doing lots of different things was quite challenging to balance but really enjoyable and kept me busy. I met and learnt lots from different people which is always fun!"
A nomination: "She's so caring and considerate whether that's for those less fortunate than herself through the charitable causes she raises our attention to, or simply reassuring friends not to be too hard on themselves"
Quote: "I was very fortunate to be surrounded not only whilst growing up but even as soon as I arrived at Cambridge, with a group of hardworking women. Amongst my friends, we each had our own different hobbies and passions and came from such a range of backgrounds, but it was so interesting coming together at the end of a busy day or week and discussing everything we had been up to and learning from each other! I think that is one of the best bits about Cambridge: being able to interact, learn and develop friendships with different women who help you gain new perspectives."
Wanipa Ndhlovu, 2nd year Lawyer at Trinity
Bio: "2019/20 ACS President and Trinity BME Officer. As ACS President I hosted our 3rd annual access conference attended by over 130 black students who we helped apply for Cambridge. The conference was attended by Sonita Alleyne OBE, Courtney Daniella, Nissy Tee and the cast of Over the Bridge Podcast. I also organised our Motherland conference at the Cambridge Union, which was attended by people such as Kwame Kwei Armah OBE, Yewande Biala and George the Poet.
"I organised the ACS Black History Month formal which was attended by over 160 black Cambridge students which was a beautiful celebration of our culture and was attended by Ovie Soko. Throughout my presidency I spoke on various platforms including Channel 4 news, BBC Look East and Radio 4s today programme about access and inclusion and the black experience at Cambridge. I also was able to meet Baroness Lawrence, mother of Stephen Lawrence a black teen who was murdered 27 years ago and has been a social justice campaigner and we discussed plans to bring have an annual Stephen Lawrence Day celebration at Cambridge (these were sadly stalled by corona!).
"As BME Officer I organised Trinity's first ever respect workshops which centred around racial and religious tolerance as well as LGBTQ+ respect and mental health awareness. I also organised the Black Cantabs Portrait exhibition at Trinity and also included portraits of Trinity's current black students as well as Peter Bier Ajak, who was a Sudanese political prisoner who did his PHD at Trinity. Finally, I organised Trinity's BME formal in January, part of which was filmed for a BBC documentary about the black experience at Cambridge."
A nomination: "During her time as president of the Afro-Caribbean Society (ACS) she completely changed what it means to be black at Cambridge. Through her hard work on offer-holder days and the Access Conference and countless other events, she brought the number of black students admitted up by almost 50%. Older black Cambridge students remark that the uni life that this year's freshers are experiencing is the life they could only dream of. The face of Cambridge has been changed forever; black students do not feel alone or out of place or undeserving anymore.
"Furthermore she brought unity and harmony to the society that had never been seen before: through a hard focus on intersectionality and inclusion, all types of black students feel comfortable coming together and making friends at ACS. She also organised the Black Cantabs Exhibition at Trinity during her time as BME Officer of TCSU, in order to both celebrate the shockingly few black students we have, but also to draw attention to this disappointing statistic. She worked closely with the University's access team, the comms team and others, working tirelessly on both her demanding law degree and this, all while staying completely humble and genuine."
Quote: "I just want to give all my love and appreciation to the black community at Cambridge, especially the amazing women, who have been my support system from day one and gave me the passion to keep going. I am by no means an exceptional woman, all I wanted was to make sure that you had a better university experience and I would do it all over again just to make more people happy. Thank you to everyone who nominated me, I appreciate you!"
Amika George, 2nd year Historian at Medwards
Bio: "At the age of 17, she started the Free Periods campaign from her bedroom to end period poverty in the UK. After reading about children missing school as they were unable to afford menstrual products, Amika started an online movement, and organised a protest in London, attended by over 2,000 young people. Her campaign successfully persuaded the UK government to provide free menstrual products in all English schools and colleges from early 2020.
She has since received global recognition for her campaigning work including receiving a Goalkeepers award by Bill & Melinda Gates, in conjunction with the United Nations, and was listed by TIME magazine as one of the 25 most influential teenagers in the world. She has launched the next phase of Free Periods, raising funds for a legal campaign to ensure that every child worldwide has equal access to education, uninhibited by their period."
A nomination: "Not only is she lovely in every way, but the work she has done to fight period poverty, and get free products in schools, has been inspirational. She really has fought for those who are unable to fight for themselves."
Quote: "Thank you so much for this! I'm really honoured, and so grateful to everyone who has supported Free Periods over the last 3 years. The fight goes on, as we're still campaigning for an end to period poverty globally, but the support of the Cambridge community means so much."
Helena Fox, 3rd year ASNC at Sidney
Bio: "I moved to Cambridge 14 days after leaving hospital, and it – and the phenomenal people I have met over my three years there – have been a hugely important and formative part of my recovery. I loved my time on the ASNC Committee, drinking mead and organising Horrible Histories welfare sessions, and as LGBT+ Officer at Sidney – I will never forget standing in the snow atop Sidney's flagpole and seeing rainbow flags rising all over the city!
"I cannot believe all I've been able to do, from seeing my first 'Dragtime!' show in first year and going on to perform drag nationally at competitions and Pride events, to being inspired by other student writers and performers to create 'Rust' and 'Suspended in Gaffa'. Getting a standing ovation for 'Rust' at the Edinburgh Fringe on the two year anniversary of going to hospital was beyond special. If Cambridge has taught me anything, as cliché as it sounds: you can and you will do this. More power!
A nomination: "Helena is an absolute inspiration in every way; LGBT rights activist, show writer, drag king, mental health advocate, friend, and all round incredible person. She is the person who I will look back on my time in Cambridge and think 'wow, I cannot believe I had the sheer luck to coincide with her.'"
Quote: "'The rising sun comes at morning, and I will be here.' This lyric from 'Rust' encompasses my recovery from mental illnesses, which has been so shaped by Cambridge and the phenomenal women and non-binary people I've been privileged enough to meet here. I will be here, and I will keep fighting – more power!'
Maha Munir, 2nd year HSPS at Murray Edwards
Bio: "I was Diversity Officer for the Cambridge Union in Easter 2019 and Speakers Officer for PakSoc from Michaelmas 2019- Easter 2020. As Diversity Officer I helped with the planning of interesting speakers events, debates, and panels. Some of my favourite moments were during Vacation Committee, where the committee spent the first week of vacation writing many, many invitations to some very cool people, and then would get bubble tea together or see an ADC show in the evening.
"As Speakers Officer I essentially planned, scheduled and hosted speaker events. My favourite event was absolutely hosting a film screening and discussion on Pakistan's blasphemy laws with the Majlis – the speaker was incredibly passionate and engaging, and we had a turnout of at least 50! For me, that really highlighted that people could recognise PakSoc not just as a society that hosted social events, but one that held some genuinely interesting discussions about the history and politics of our nation. It was a proud moment for me, for sure!"
A nomination: "Her optimism is infectious. She volunteers to help out whenever I need a hand."
Quote: "I'm really flattered to be nominated! I've been lucky to be on committees with such driven, inspiring people. They helped me realise that to facilitate conversations for topics usually at the margins, you have to create space for them. I've tried to carry that lesson with me! Right now, I'd like to use this space to implore everyone to push for justice for Shukri Abdi, a 12 year old Muslim Somalian girl who was drowned in Manchester in 2019 – the police initially did not open an investigation. The Mayor has only recently said that he would 'look into' the case. This is not enough."
Aisha Farooq, 3rd year Engling at Peterhouse
Bio: "Peterhouse has a notorious reputation in its treatment of women and minorities in general, but I hope my work as JCR Prez is testament to how we can bring about change to last. Making sure we held non-Christian faith events and championed minority cultural celebrations, such as Eid and Diwali, for the first time was a sure highlight of my time as President."
A nomination: "Aisha has been a greatly influential leader in Cambridge beyond the small college of Peterhouse. She has always been a vocal supporter of other women of colour, the LGBTQ+ community and gives me hope in the kind of change a determined and intelligent womxn can achieve in such a challenging environment!"
Quote: "Even though I was often the only woman, let alone person of colour, in a room with College staff, I felt empowered by my position to do good."
Part 2 will be released soon.
Related articles recommended by this author:
Meet the only black female student in the entire Cambridge music faculty
Profiles in Prominence: The Tab talks to the Cambridge Union Women's Officer Lara Brown