Stash, but make it fashion?
Your hour by hour guide to staying stashionable
#Fashion
#letsgetthisbread
Hi! My name's Nathan, and I'm addicted to stash. Now you try it. Feels good, doesn't it? Liberating, almost, to admit to yourself that, yes, maybe you did just join Pooh Stick society for a flashy new hoodie, or, yes, you did run for JCR president just to see your name printed on the back of a sweater.
Some cynics, however, will say that stash can't be worn in every situation. To the naysayers I resurrect the words of Obama's famous 2008 presidential campaign – "Yes We Can". Below I've outlined a number of potential interactions that you, the reader, may encounter on an average day in Cambridge. These tips from the top will help you incorporate stash no matter what you're doing, where you are, or who you're with.
08.00: Back from Turf all-nighter
Crawling back from Junction sure can be a bit chilly, so your trusty JCR sweater is a must. Both a status symbol and a blank top that can be paired with something flashy like a bedazzled bum-bag you picked up off the ground in junction. You don't know who it belongs to, and for some reason this guy Plug#1 keeps calling on the phone left inside? Don't know what that's all about.
08.40: Speed-walk to Sidge, feat. graphic tee
Everyone loves a classic graphic tee. Everyone also loves a college lacrosse t-shirt. A match made in heaven. These brash t-shirts added to an otherwise bland outfit make a bold statement piece that immediately spices up your look.
09.00: Sleep through that 9 am in style
If the colour correcter and concealer didn't quite do the job at hiding those hickeys, I recommend a fleece matched with whatever trousers aren't in your laundry bag. Bring your college keep cup, and no one will know you're day drinking. Congratulations, you're keeping up the myth that you might be a functional human being.
12.30: Eco-stashion never looked so good
Gracefully float through the aisles of Mainsbury's with tote back in hand and you too can have the smug pleasure of saying 'no thank you' when asked if you need a bag at all. A university tote bag also justifies you wearing an outfit which was made unethically, so it's win-win all around.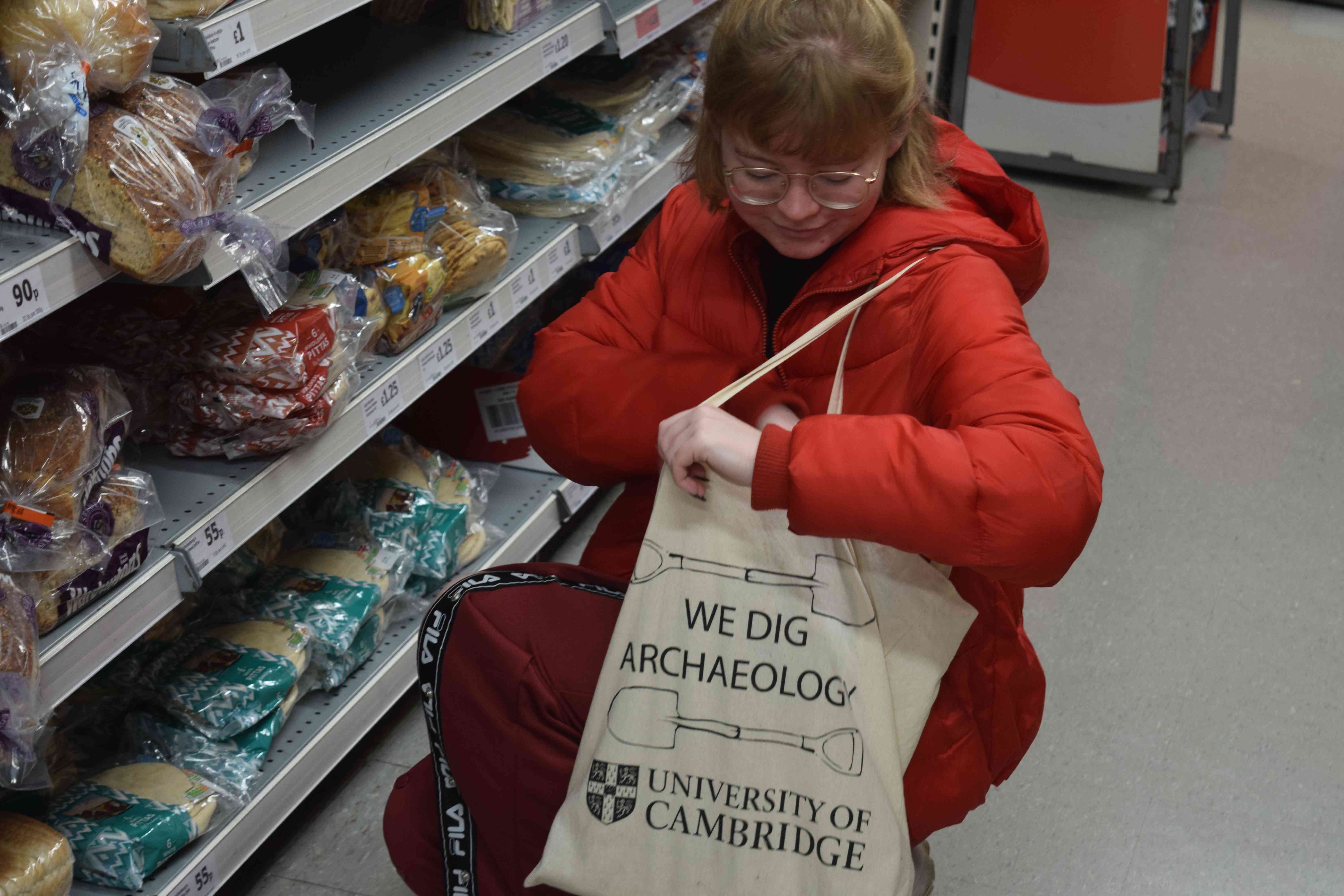 15.00: Off to training
Those who possess high end pieces of stashion (i.e: anything in Cambridge blue) can easily pull off an unapologetic coordinated outfit. Humble brag to your friends that you're not that good but you did beat Oxford in last year's Varsity match. GDBO and all that, amirite? Props are always encouraged, and can transform a simple catalogue-level look to an haute couture runway worthy piece.
18.24: Skype interview
Slip your boat club blazer over trousers and a blouse and right before your eyes you've created a pant suit akin to those worn by Hillary Clinton and Alexandria Ocasio-Cortez. This outfit screams professional working woman who can't quite let go of her quasi-successful May Bumps campaign in first year, and is a sure hit with recruiting companies.
22.00: Late night leisurewear
Oh dear. You've got an essay due tomorrow morning at 8 am and you haven't started the primary reading yet. I suggest you slip on a pair of flashy stashy leggings to give you that confidence boost you need to write that essay. If that doesn't tickle your fancy, you can always procrastinate by flashing those toned thighs only achievable through your hard regime of early mornings and hours on end on the erg – it was all worth it I swear!
Now there is no excuse for stash to ever be left out of your attire. Let's take stash off the sports field and into the lecture hall #VivalaRevolución!