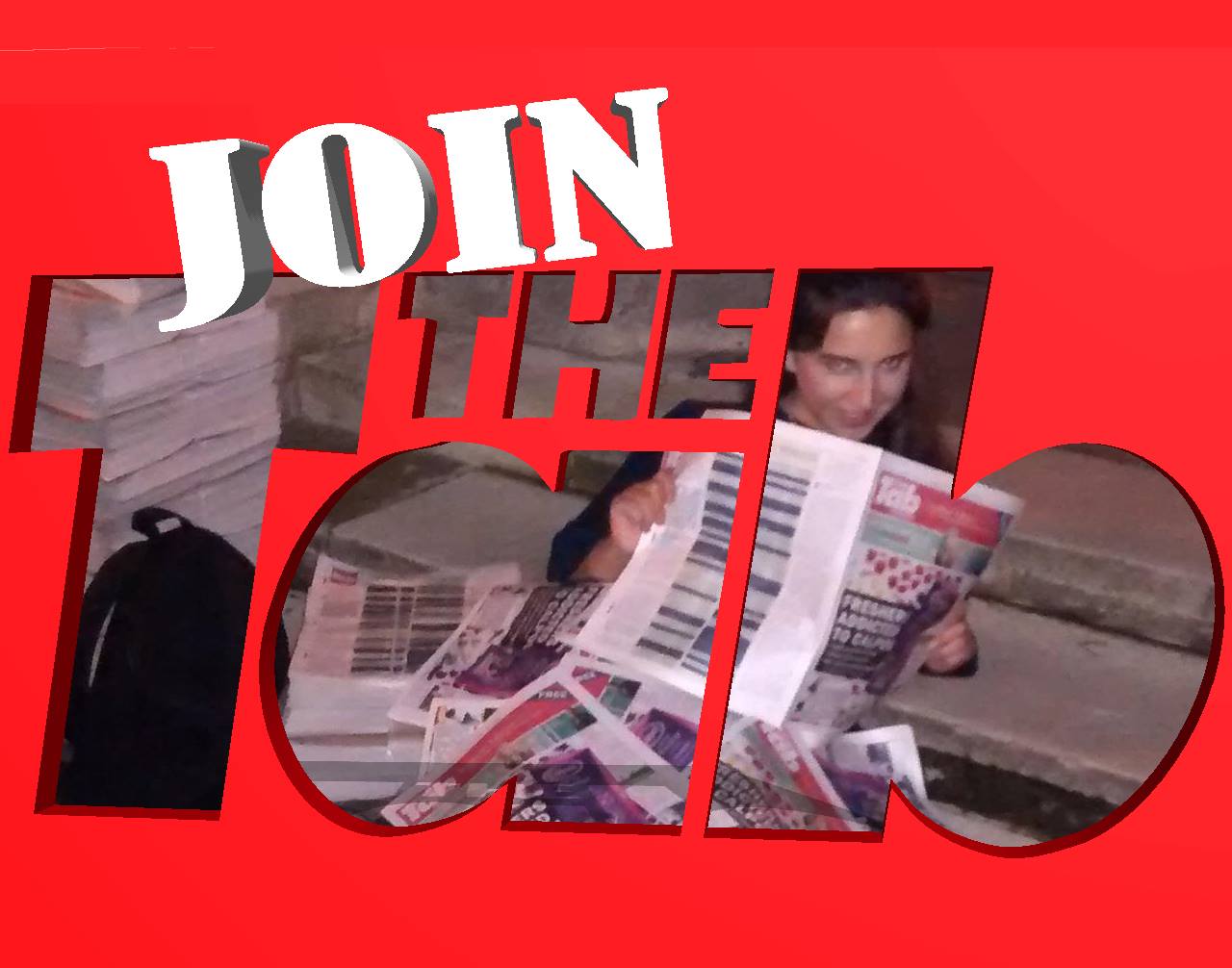 The Tab wants YOU to join the Editorial Team
For King, Country and CV points
Cambridge
Cambridge University
easter 2017
join the tab
join the tab team
recruitment
Student
Students
Tab
the tab
university
The Cambridge Tab is recruiting for Easter term 2017 and wants YOU to apply.
Want to be read by thousands?
Want to know all the gossip in town?
Want to join the biggest student paper in Cambridge?
Want to see your articles hit the national press?
Then we have an offer for you! Applications are now open for Easter 2017. If you think you've got what it takes to be a section editor on the most read paper in the UK, the simply follow these instructions.
How To Apply
Send an email to [email protected] by midnight on Tuesday 14th March. Interviews will be held the following week.
Please apply with your name, college, CRSid and phone number
Please also answer the following questions:
-What are your favourite and least favourite things about the Tab?
-What ideas will you bring to your section? (think article ideas for section editors, column proposals for columnists)
-Why should we choose you? How would you get students to write for you? (not required for columnists)
-If you have a piece you have written before (doesn't need to be a Tab article), send us through a copy. This is by no means obligatory, but it would great to see how you write.
Positions
News Editors (2)
One of the most important positions, you'll know all the stories before anyone else, cover all the scandals and manage a keen team of news writers. Many of your stories will hit the pages of the national newspapers, and be part of university wide discussion.
News Columnist
Can you mix up all the week's funny, shocking and ridiculous news down to an entertaining column? Then News Columnist is the position for you. From Union Hacks to ArcSoc twats, you'll cover it all in a tasty summary, all while knowing what's going down about town.
Investigations Editor
If you like uncovering all the weird and dodgy stuff that goes down at this University, investigations is for you. Be prepared for your articles to go national.
Features Editors (2)
Enjoy the weird quirks of Cambridge life? Want to report on Land Ec lectures, or even the Cambridge Tinder Scene? College not been addressed in any 'What X is your college?' article? Features lets you indulge all of that and more. Strong sense of satire and self awareness obligatory, serious commitment to real jurnalizm not so much.
If you don't fancy editing, but still have some great features in mind, apply to be Chief Features Writer
Opinion Editors (2)
Got some zesty opinions? Well don't we all, but if you fancy projecting them University wide then apply for Opinion Editor. You'll be in charge of commissioning some of the most important and engaging pieces on the paper. Giving a voice to those who think differently, or just tearing into Boaties, this section has it all.
Interviews Editor
Ever fancied talking to some big names (no not Amatey)? Dreamed of interviewing the Wetherspoons CEO on what exactly goes in the pitchers? Want to know what Peter Hitchens thinks of your decadent VK binges? Reveal the answers to those big questions as interview editor.
Lifestyle Editor
Could you write a dissertation on your morning Aeropress? A polemic on sourcing avocados in Cambridge? Sex? Lifestyle is for you. If you can keep it chic at the Bridge, we'd like to hear about it.
Fashion Editor
If you've got an eye for style, have spent too much on shoes and silently judge all of the 'wavey fits' around Sidgewick, Fashion is your department. Cover all the may week dresses and all the middle class tracksuit combos. Photography experience preferred.
Theatre Editor (2)
Love the thesps? Want free tickets to ANY production in Cambridge? Desire Milo Yiannopoulos' old role (not really). If you love theatre, there's no better way to experience it than through the theatre editor position. Coordinate reviewers to cover the theatre scene across Cambridge.
Sports Editor
Fancy yourself as the next Mark Chapman, Jake Humphrey or dare I say it, Adrian Chiles? Live your sport punditry fantasies as the Tab's sport editor. Your Gary Neville-esque analysis skills will be required for the Boat Race, among a myriad of University sporting events
Tab TV
Auto BNOC status. If you were born to face the camera, present documentaries and embarrass drunk CanTabs, you could be the face of Tab TV. Aspiring camera men and video editors also wanted.
Columnists
If you've got stories to tell, anger to vent or saltiness to secrete on a weekly basis, why not do it through a Tab column? You can base it on anything: identity, sex, politics, weird clubbing anecdotes, or nothing at all. If you're just getting into student journalism, you can't have more fun than with a column.
So what are you waiting for? Apply now and you will never look back. You'll get the best experience in the business, the best gossip and get to meet some great people. We promise!