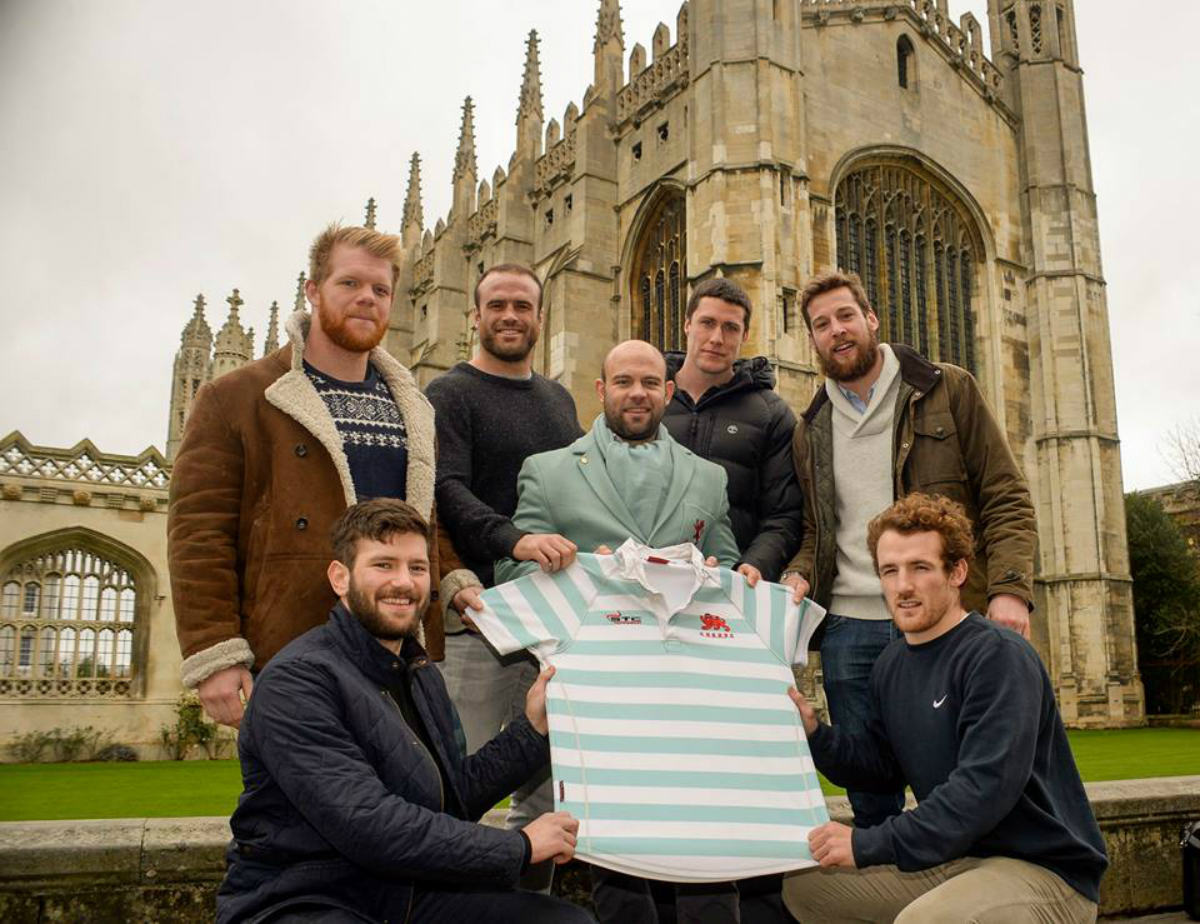 Six new Blues and one international: Varsity Match squad announced
All eyes are on Welsh international Jamie Roberts
Cambridge
Jamie Roberts
Oxford
oxford varsity
Rugby
twickenham
Varsity
Don Stevens, the captain of the men's Blues, has revealed his squad to face Oxford at Twickenham on the 10th December. It is an experienced squad with 12 returning Blues included.
However there is still room for six first time Blues, including Welsh international Jamie Roberts and former professional second row Ian Nagle.
Simon Davies, Oliver Clough, Dave Spelman, and James Kilroe will also make their first appearance against Oxford.
Roberts is the first current international to play in the Varsity match since Australian Dan Vickerman lead the Cambridge team to victory. That was in 2009 and the Light Blues have been beaten on every occasion since. With the Oxford captain unavailable and the team in good form, 2015 may be the year that Cambridge finally put an end to that miserable run.
Skipper Don Stevens will also be hoping that it's third time lucky for him after two unfortunate Twickenham appearances. In 2013, Stevens dislocated his shoulder just 30 minutes into the match while last year he managed only 42 minutes before rupturing his knee ligaments. He will start in his preferred scrum half role. Fraser Gillies will play at 10 and Simon Davies at full back.
Stevens found selection this year particularly tricky. "We have had guys putting up their hands, then putting them down and then up again, so selection has been a bit confusing," said the 28-year-old.
"But our coach, James Shanahan, knew exactly what he wanted from the squad and we're very happy with the final selection."
"We're not looking back at last year or what has happened before because there is nothing we can do to change that. What we want to do is get out of the blocks early and then stick to our game plan."
"It's great having senior players like Jamie Roberts and Ian Nagle coming into the side and I'm sure their experience will help in the build-up to the game and on the day itself."
"James has brought a new presence to us and has contributed as you would have expected. He speaks up when needs be and is very much a part of the team. We are a family, a good team and we will stick together to the end."
Jamie Roberts took to Twitter to express his delight.
Here are the full lineups from both teams:
Cambridge college Cuppers champions St. John's have only one representative in the starting fifteen, but there is strong representation from the graduate colleges.
The women's team will be announced on Thursday.