St. John's May Ball: Best Dressed
GEORGINA WONG scouts out the best dressed partygoers at Cambridge's most exclusive ball.
Best Dressed
fashion
May Ball
May Week
st. john's may ball
the cambridge tab
Isabel: fresher, MML, Pembroke
We love the bold colour and understated elegance of Isabel's dress, paired with matching lipstick.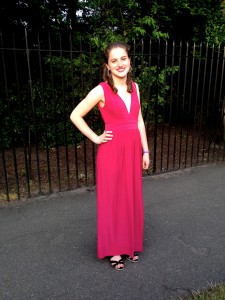 Tommy: fresher, Economics, Trinity
Tommy adds originality to the standard black tie with red details and suspenders.
Alexia: fresher, English, Peterhouse
We admire Alexia's bold (and actually quite practical) choice to wear a jumpsuit – we love the colourful print!
Rupert: 3rd year, Engineer, Corpus
Rupert's tartan trousers add interest to an otherwise ordinary outfit.
Kat: fresher, MML, Trinity
Kat's dress looks like a watercolour painting, and the light blue colours are summery and fresh.
Connie: fresher, Classics, St. John's
Usually red and pink is a combination that doesn't work, but Connie's sophisticated dress is refined and elegant – always a fan of a good princess dress.
Raniyah: fresher, English, Trinity
Raniyah's dress is subtle and understated, but still sophisticated.