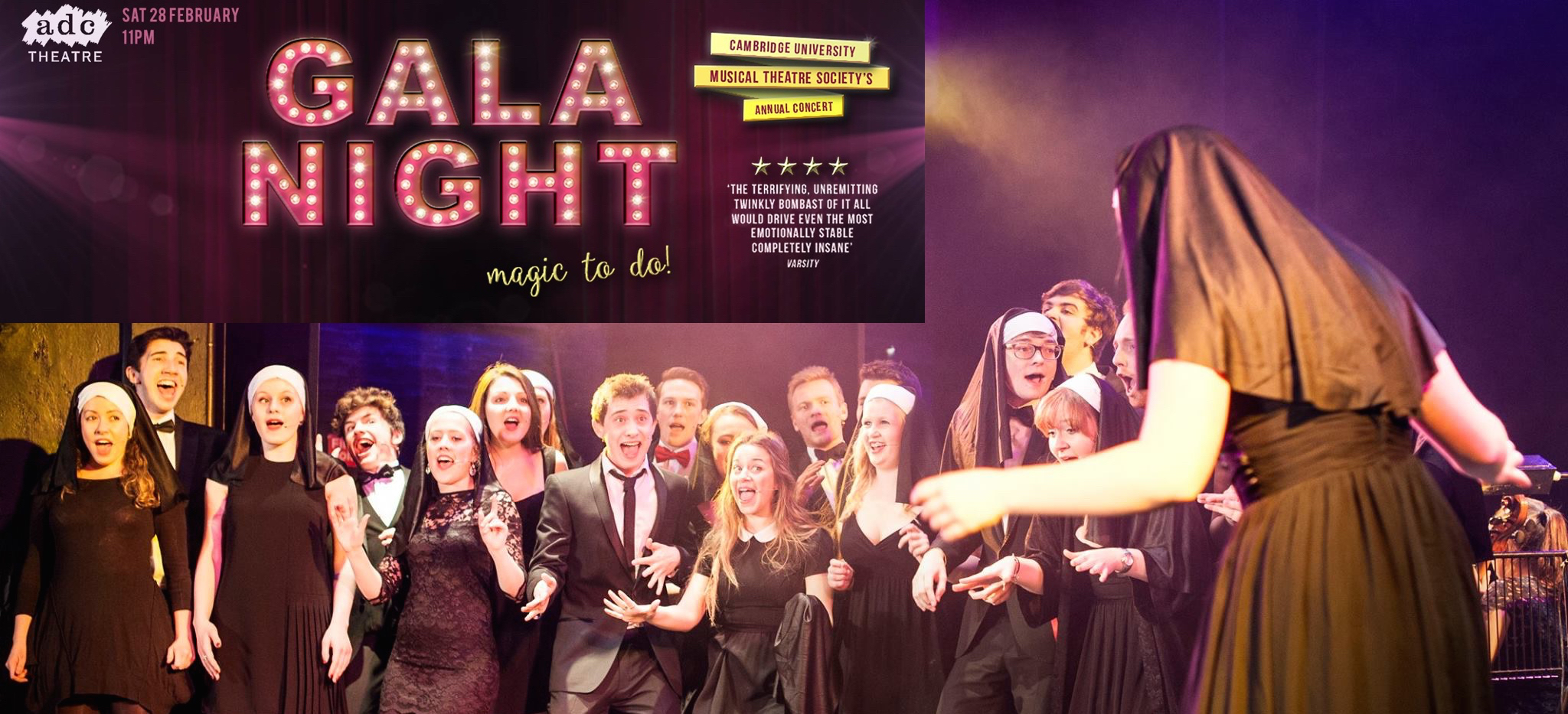 Review: CUMTS Gala Night – Magic to Do
SAMANTHA BENSON is stunned by this night of musical theatre, which showcased exceptional talent and phenomenal performances
ADC
Cambridge
CUMTS
Gala
Magic to Do
review
Theatre
They had magic to do, and boy did they deliver!
The beginning was professional, exciting and you could hear – and feel – the anticipation in the auditorium. The opening number was strong and sassy, and set the bar high for the rest of the show.
A quick mention here to Lily Parham who, as president, compered the show. She was graceful, funny, and captivating. She also helped to choreograph the show, and directed all numbers, which is very impressive.
'Two by Two' (Book of Mormon) went down a treat with the audience. It was fun, incredibly energetic and the choreography was simple yet effective. James Daly was a joy to watch and listen to, with solid vocals. 'Greased Lightning' (Grease) was also a strong number from the guys who gave so much energy – even when dealing with a few mic issues (well recovered!).
Olivia Gaunt and Holly Musgrave gave a beautiful duet leaving me with goose bumps. Olivia connected well with the audience, and Holly's vocals were sublime. The lighting in this number was also good; soft and subtle, but with an impressive effect.
Everyone cheered with the onset of 'Cell Block Tango' (Chicago), and the girls (and boys) executed it brilliantly. The number looked and sounded professional, but on occasion the focus on choreography took away from the energy and clarity. But with just a smidgen of comedy it was still great.
Confrontation (Les Miserables) was nicely done, with an entrance from the auditorium, and I was very impressed with the strong vocals from both Zak Ghazi-Torbati and Oli MacFarlane.
'Just Another Day' (Next to Normal) was powerful, with great harmonies and striking characterisation throughout. Caroline Sautter was good tonight too, particularly shining during her solo of 'Someone Else's Story' (Chess). Vocally it was fabulous, but at times I would have liked to have seen more engagement with the audience.
Ultimate praise for the evening however has to go to Joe Beighton and Georgina Skinner who both gave the most believable performance. It was perhaps one of the most beautiful duets I've seen performed (okay so I cried a bit too). Despite the microphone issues, Beighton dealt with it well, and had the audience in the palm of his hand, and Skinner hit some truly wonderful notes. These are two individuals to watch out for.
Rosalind Peters absolutely nailed the sassiness needed to play Megara in 'I Won't say I'm in Love' (Hercules) and the backing harmonies were impressively tight. Joe Pitts also gave a wonderful performance of Role of a Lifetime (bare) really delivering the emotion that the song required. Pitts's solo made me particularly excited for 'bare' to come to Cambridge next term; if this one song is anything to go by, this musical could well leave quite a mark on the theatre scene in Cambridge.
Slight criticism has to go to the sound crew. Whilst mic issues can happen by accident, the panicked talking from the sound box, during one or two problems, made it that little bit more difficult to hear the performers. Also, mics during solos would sometimes only come in partway through the lines, losing some precious singing.
Whilst the group numbers were at times a little lacklustre, they were still good, and did not let the night down. The lighting was lovely tonight and the orchestra spell-binding – having the orchestra on stage was great and they were flawless throughout the night, playing some magical orchestrations.
CUMTS have consistently delivered at an astonishing standard this term, and this was crowned last night with a sensational evening. Oozing with talent, spattered with comedy, and beautifully executed, the gala was a resounding success.
87% – a strikingly starred 1st
Photo Credit: Johannes Hjorth. Photo blog post: https://photo.johanneshjorth.se/cumts-gala-night-2015-magic-to-do/