These are Bristol's best pubs and bars taking walk-ins right now
No need to book tables weeks in advance
Having waited almost six months for pubs to reopen in Bristol, the problem now isn't Covid related, the problem is actually getting a booking.
Why should we have to schedule drinking so far in advance and so meticulously like some sort of academic timetable? I want to forget about my work not be reminded of it.
Rather than join endlessly long waiting lists, The Bristol Tab has found some of the best pubs and bars in Bristol taking walk-ins right now.
White Lion
This is far and away the best terrace in Bristol. How Steam is completely booked out but you can just walk into White Lion is beyond me.
You are effectively sitting in a National Rail car park as opposed to looking out at the best view of the Clifton Suspension bridge you can get. There is no better place to be than a sunny day enjoying a pint at White Lion.
The White Bear
If you're already reading this in the library, it's not like you are going to go back to work. Close your Macbook, take pride in the five sentences you managed to cobble together and take a lovely three minute stroll down to The White Bear.
Like stepping through the wardrobe in Narnia, you won't believe you are practically still on campus once you take that first sip in their suntrap beer garden.
The Apple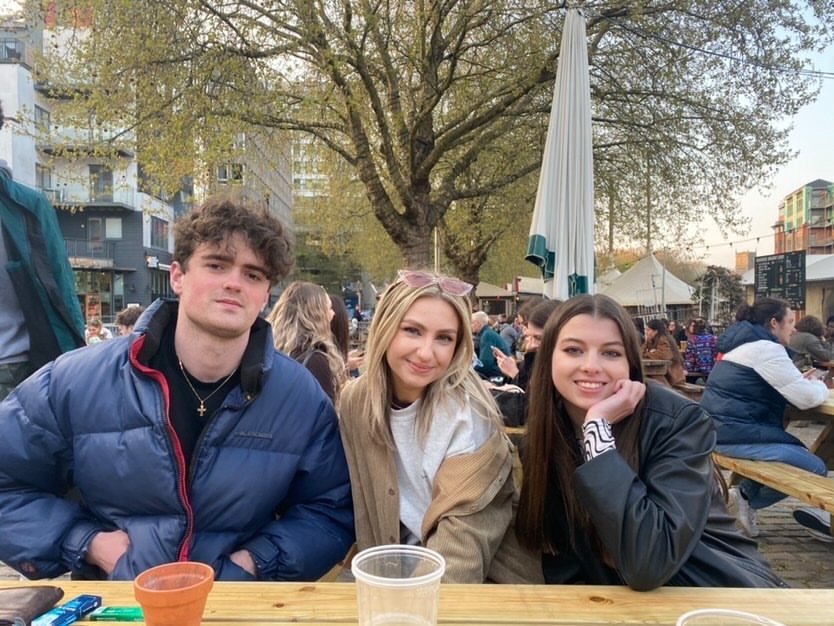 Can't stand the taste of beer? Do you miss the Cori Tap? This is your best bet. Nice, relaxed atmosphere selling every cider under the sun. Well worth coming back after May 17th when you can sit indoors and sit below deck on their ship.
The Kensington Arms
Redland students can practically crawl to the Kensington Arms. Although they are taking walk-ins, the outdoor area isn't massive so you will need to be fast and potentially expect to wait. Still, gives you time to awkwardly bump into someone you haven't seen since first year.
V-Shed
At the best of times, Wetherspoons does a good job destroying independent pubs. Why anyone would support the Brexit adoring, Covid profiteering, chairman and founder Tim Martin at a time when independents need our help more than ever is crazy.
Anyway, for those who do miss piss stained carpets, sticky tables and the faint smell of lemon disinfectant, V-Shed is open for walk-ins.
Bristol Old Vic
From V-Shed to an actual shed, well worth visiting the Bristol Old Vic to experience the individual sheds you get to enjoy your drinks in. Particularly useful if the weather isn't great.
King Street Brew House
Admittedly lots of pubs are taking walk-ins on King Street but the Brew House has a huge beer garden. With well over 50 tables, it's your best bet for getting a table if everywhere else is full.
Volunteer Tavern
This 17th century pub has a really homely feel. Although you are right next to Cabot Circus, the walled beer garden acts like a cocoon from the noise of the city. You'll also get to meet the pub dogs for an added serotonin boost.
The Jersey Lily
One of the only pubs on Whiteladies taking walk-ins especially once you take out Hubbox and The Burger Joint which like the names suggest are very much burger restaurants. At the top of Whiteladies, it's nicely placed on the steep hill for you to sit back and enjoy the sunset.
Related stories recommended by this writer:
• If you ride a Voi around Bristol you will identify with one of these personality types
• Which supermarket caterpillar cake is your Bristol Uni halls of residence?
• Jason Donervan finally returns to the Triangle after year long absence