ATTENTION FRESHERS: This is a guide to all the classic Bristol clubs for June 21st
Freshers, you've had a pretty terrible start to your time at Bristol. Locked down in your halls, you've probably met more campus security than actual students.
But with the announcement that clubs are set to reopen from the 21st June, the nightmare is over. You've got the opportunity to cram all the best parts of being a fresher into the very last sliver of first year.
Usually you'd have all year to work out your Lakota from your Lounge, Motion from Mbargo (wildly different places). This guide is going to bring you up to speed and make sure no one spends the first night out in 18 months at PRYZM.
Gravity
BED Mondays is a rite of passage for all Bristol freshers, as well as your go-to place for sports nights on Wednesdays. Meters away from the U1 Queen's Avenue bus stop, the whole of Stoke Bishop descends on the Triangle every Monday night to takeover Gravity. What about your 9am on a Tuesday, you ask? It's a write off.
You aren't really going for the music, which is pretty safe club tunes, you are going because it's a chance to meet your whole year in one place. This Monday night haven for freshers does mean that there are sharks lurking. If you meet anyone who refers to it as Bunker – run. It used to be called Bunker 4 years ago so that makes them at least 22.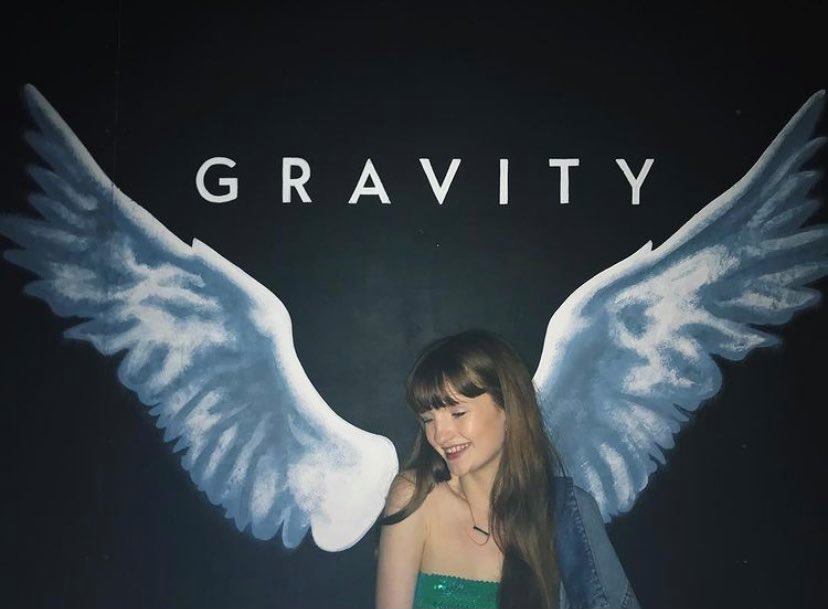 Lakota
This iconic Bristol nightclub needs to be on your list of places to go. Most well-known for DnB events, you can also find good Disco, techno and psytrance nights. Unlike the bouncers, there's usually a good, friendly atmosphere which may have something to do with the fact half the room is coming up at once.
Even if you aren't tripping, getting back inside from the smoking area is a maze. The security operate a strict one way policy so trying to work your way back into the main room will take you all night, but does get you an Orienteering degree from UWE.
Sadly it is set to be demolished, so get there for your final rave if you can.
Motion
Motion is easily Bristol's biggest club and consistently ranks in the top 20 of DJ Mag's list of the world's top clubs. Set within a number of warehouses, Motion acts as destination club that attracts some of the biggest names in underground music. It's an expensive night, expect to get an Uber there because it's almost impossible to find when drunk, but undoubtedly worth it.
Not many other cities can claim to have a club as special as Motion on their doorstep. This summer, make sure to take advantage of lots of outdoor parties as part of their Yard: Open Air series.
Lizard Lounge
Almost next door to Gravity, you'll find Lizard Lounge or Lounge for regulars. Gravity tend to start playing the cheese from 3 AM onwards,  whereas Lounge is non-stop cheese. If you want to sing "Dancing in the Moonlight" at the top of your lungs with 1000 other people on the 21st June, this is the place for you.
Beware, there's an army of second and especially third years who have waited over a year to have their hand stamped with an impossible to remove Lizard and get that first VK down their necks. They are fiercely loyal to Lounge so make sure you go with a large group of mates because it's going to be packed full of seniors.
Thekla
If you are an indie kid this club, or really I should say boat, is where you should go. Does it get any more edgy than a club on water? The music is not quite so edgy but for feel good indie-rock, there's nowhere better to be than a Thursday night at Thekla.
If you've come to Bristol to feel like you are in Skins and have already sat on College Green a hundred times and taken pictures of yourself on a bench on Brandon Hill, visiting the club Cook crashes for his 17th birthday party has to be next on the list. The good thing about going to Thekla is everyone else there is also obsessed with Skins.
SWX
SWX is popular but that doesn't make it good. It's a BTEC Lounge. Lizard Lounge makes no apologies for its grottiness and cheesy music, that's what gives it character. SWX has strong under-18 club night energy. Everyone is either in a mosh pit or awkwardly head nodding while moving their right arm up and down to a non-existent beat. It's a lot bigger than Lounge so there are other rooms that you can choose to go to instead but really if you've waited over a year to go clubbing, or your whole life if you turned 18 during Covid, don't spend it at SWX.
Lola Lo
Clubs on the Triangle can get criticised for all being a bit samey. You can't say that about Lola's. Imagine a South Pacific island themed club with a smell so strong and unique your bed sheets are going to smell like that club the next day. It's a pretty small club, but a lot of faux tropical fun.
Mbargo
A lot of people swear by the classic Brass Pig to Mbargo (or Bargs) to Taka Taka combo for a night out, and it definitely works. Brass Pig, undoubtedly the best bar on the Triangle, is right across the road and a perfect pre before a big night in Bargs. They play a bigger and potentially better range of tunes than Grav, and also have some big R&B nights.
PRYZM
"PRYZM is an exclusive and stylish nightclub concept in Bristol"
At least that's what their Facebook says. That statement is about as correct as the university trying to convince you that your learning hasn't been impacted this year and is somehow still worth £9,250. It's all the way down the hill at the bottom of Park Street, and UoB students usually do not associate themselves with it. It's good for celebrity appearances though, a couple of the love islanders and even Tracy Beaker have made an appearance in its VK covered rooms.
Related stories recommended by this writer:
• QUIZ: What percentage Stoke Bishop are you?
• Here are your shameless starter packs for every fresher hall at Bristol Uni
• Which of these eight Redland personality starter packs are you?