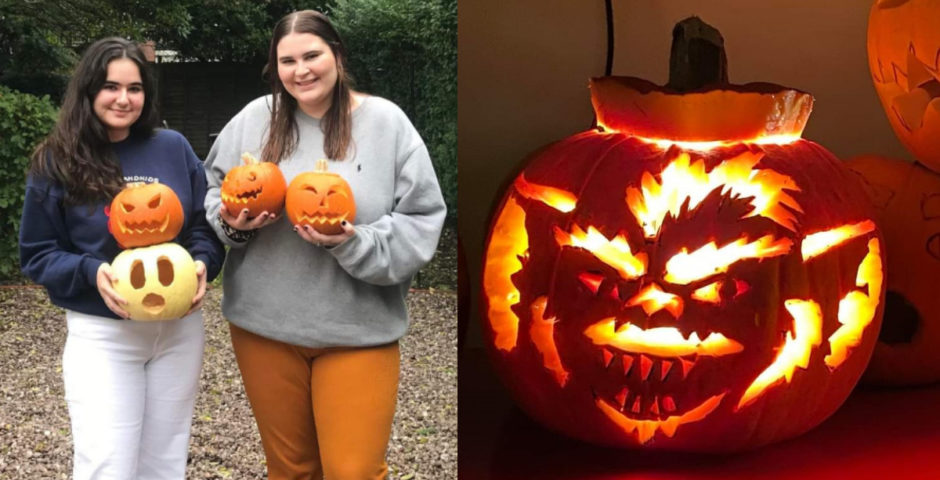 We rated the best and worst pumpkins by UoB students
Like pumpkins you've never seen before
Selly, I am going to put it out there – some of you are clearly doing the wrong degrees. What has been sent in to The Birmingham Tab shows an artistic expression that deserves to go global.
Students at UoB know where their priorities are at (not uni for sure) as the effort that has gone into some of these pumpkins is admirable. Others really need to take a long hard look at themselves.
With that in mind, we rated your pumpkins and let's just say there's high chance you haven't seen these designs before.
Relatable Queen – 7.5/10
Firstly, I admire your bravery for leaving this out on a Selly street and expecting it to remain there. I can't guarantee it will look like this by the morning (why can't Selly have nice things?). To be fair though, it does looks like some of us after a Fab night.
Sort it out – 2/10
This is truly horrifying but for all the wrong reasons. Is everything alright at home? I'm not expecting masterpieces but at least carve in the lines. Letting the side down, could most definitely do better.
Snapchat's own Dreamboy – 6.9/10
Sorry but this pumpkin just gives horrible flashbacks. Whilst I appreciate the artistic design (you're letter cutouts would've made a sick school poster title), this just gives strong Year 11 / Tinder vibes.
Bestie vibes only – 8/10
Loving the dynamic between these pumpkins. My mind is drawn to Mario Kart characters; Bowser meets Toad vibes. My only criticism is the cutout of Toad's eyes is a bit rough – a greater attention to detail wouldn't go amiss.
The trio of dreams – 9.5/10
All three of these pumpkins are impressive and contribute to a wider story. The pumpkin on the right is representing the Welsh dream – the hero of the trio. The middle pumpkin is providing the haunted house setting. The left hand pumpkin is the villain. This trio is hitting on all angles.
Traditional King – 7/10
Would it even be Halloween if it wasn't for the classic pumpkin? Certainly a solid representation for the go-to, with the addition of fangs to the smile adding a unique flare.
Do the best things come in three? – 6/10
They say the best things come in three, not sure if that's fully the case here. Individually each pumpkin isn't too bad, but I feel greater effort could have gone into creating a consistent theme.
Outside the box – 100/10
At this point you just have to laugh… if this isn't the epitome of uni life last minute planning. To come up with a solution, though, is something I respect, so this is definitely my personal favourite.
Wazowski Wizardry – 8/10
Bringing a new meaning to Monsters' University with this pumpkin. The addition of ears add an extra layer of personality and makes it characterful and funny.
FAB 'n' Famous – 10/10
We have to end on a high. Our FAB 'n' Fresh icon deserves the top spot. Seriously, this takes a lot of effort and I am here for it. Take this pumpkin as the model for those of you who can't carve within the lines…
Overall Selly, I think you smashed it, just proving once again that UoB students are a multitalented bunch of people.
Related Stories recommended by this writer:
•We asked for your first year regrets at UoB, so you don't make the same mistakes
•Meet the contestants of this year's Birmingham Fight Night
•UoB students are boycotting clubs as part of the Girls night In movement against spiking