UOB Students begin campaign to leave the NUS
The UOB NUS Sceptics movement has been kicked into force
birmingham
nus
the tab
the tab brum
university of birmingham
UoB
The University of Birmingham now has an official NUSceptics group, who want the university to have a referendum on its affiliation with the National Union of Students.
Birmingham NUSceptics are a group associated with the national NUSceptics organisation. Like similar movements at 25 other universities across the country, they are trying to secure a referendum with the Guild of Students.
For a vote to be held, incoming Guild president Ellie Keiller needs to allow a vote on the referendum's go-ahead to take place on the Guild website. Once the opportunity to vote for a referendum is opened to students, the group needs to secure 180 signatures for it to go ahead.
The national NUSceptics movement have seen a spike in numbers since Malia  Bouattia was elected as the NUS President.
The election of the controversial figure, who claimed that the University of Birmingham was a "Zionist Outpost" has been the last straw for some students who were already dissatisfied with the NUS's structure.
Xenios Matjilla, a member of the Birmingham NUSceptics group told the Tab:
"Malia really was the final straw for me. Her election just typifies the ridiculous and undemocratic organisation the NUS has become. Yes she won the election in the rules set. But the only people who could vote in the election were delegates selected from each university. I, and pretty much everyone I know had no idea Birmingham was in a process of choosing who to send to the conference. I don't even know who the delegate candidates were. The whole system the NUS is based on is undemocratic and has no transparency."
Joe Hamberlin, leader of the B Leave campaign added:
"Malia doesn't represent me. She started her degree when I was in primary school! I just can't imagine she is in touch with what issues current students are facing. I think this is reflected in the fact that the NUS spends less time raising awareness of student living costs and tuition fees, and is more concerned about global issues they have absolutely no control over like Israel and Palestine. Despite this, I would happily invite Malia to our society. I think she needs to justify why she used those terms and students, both Jewish and non-Jewish alike, need to be able to voice their concerns with her."
Students have joined the movement for various reasons, and in a recent poll, it was suggested that three quarters of students want their university to leave the NUS.
Jake Calcutt, a UOB student told the Tab:
"This isn't just about Malia and her appalling comments, it's about a much wider discussion on freedom of speech. The NUS, and our own Guild of Students have no platformed speakers and organisations who they don't happen to agree with. However I think that's wrong; for ideas to grow they need to be debated, so that they can be developed. That's how many of the great social justice campaigns throughout history, like the Civil Rights movement made their progress- through rigorous debate. The NUS just doesn't seem to understand this, and instead takes the law into their own hands on who they let speak and who they don't."
The NUS No-platforming policy (i.e. when someone is denied a platform to speak) is one of the main reasons Sceptics societies are building resistance. You can read more about it here.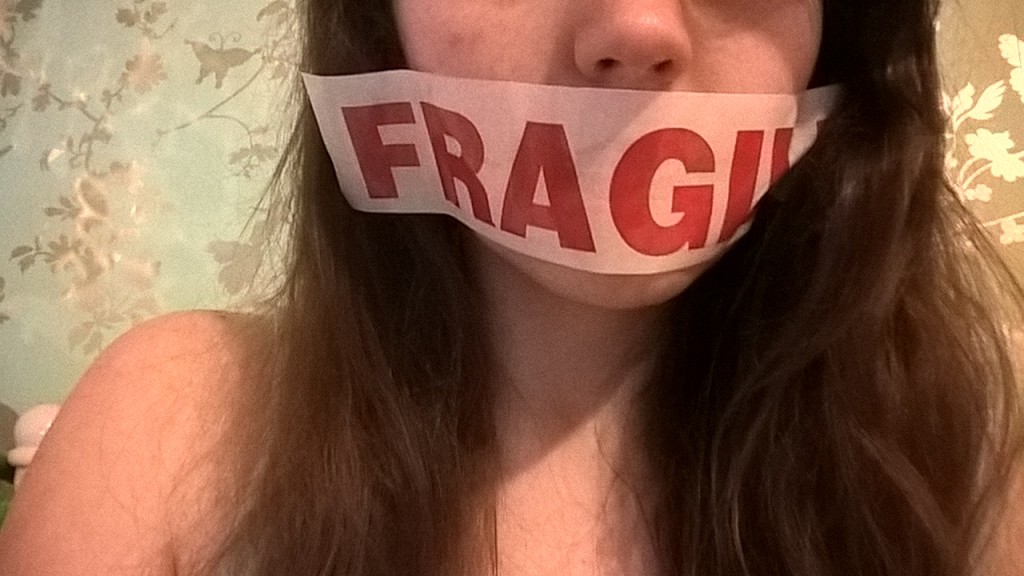 The campaign at Birmingham is backed by Conservative Future and the Liberal Democrats society, with other political societies such as Birmingham Green Students currently in the process of discussing whether they want to affiliate or not.
Birmingham NUSceptics share their same core values as the national movement. This includes reforming the NUS, so that it has a voting policy of one member one vote, rather than a system of delegates.
They also believe the "no-platforming" policy should be scrapped, and that speakers at student organisations should be regulated in line with UK law and the Electoral Commission.
Both Birmingham Sceptics and the National movement are currently undecided whether the NUS should be reformed immediately, or whether universities need to become disaffiliated first. More talk on this will occur at their national conference, provisionally set to be on 8th June on King's College London.
For now though, UOB Sceptics's main priority is to secure a referendum on Birmingham Guild of Student's affiliation with the NUS.
They want all students to have their say on whether they want their university to be part of organisation that claims to represent student interests, when it appears it is currently failing to do that for so many.