Take your favourite summer clothes into winter
Why settle for a woolly jumper?
crop top
fashion
jeans
summer
topshop
winter
Winter is great: Halloween, Christmas, the return of the pumpkin spice latte –  what's not to love?
Here's what: even for those who yearn for the colder months and the warm embrace of woolly jumpers and cosy scarves, there is an element of mourning as we bid goodbye to summer sun and the fun of baring flesh in crop tops and kimonos. But fear not! It is possible to take your favourite summer threads and transition them from a beach in Ibiza to the leaf strewn path to uni.
Crop tops
Crop tops are seen as a summery staple, the perfect opportunity to flash a little midriff and show off your tan, but there's no reason why you can't wear them all year round, so don't pack them off into storage just yet.
Throw on a pair of highwaisted jeans (Topshop Joni is where it's at) and your fave crop top, keep it warm with a chic tailored jacket, top it off with some killer heeled ankle boots, and you're ready to rock the crop all year long.
Day Dress
Every girl transitions her going-out dresses into winter – cold means nothing when you've had eight shots of tequila – but you can transition your day dresses just as easily, and manage to keep warm without the intoxication.
Pop on your summery day dress, warm it up with a pair of tights – or, ideally, some suede thigh high boots – and a duster coat, and get out there and strut your stuff.
Skirt
A-line mini skirts were super hot in summer, and whether yours is camel suede or blue denim, they're still bang on trend well into October.
Pair with a long-sleeved, tucked-in turtleneck, tights and knee-high boots, and appreciate how well they warm up your bum.
Sandals
Ankle boots are fab, but they needn't be your only option when it comes to winter footwear. You can easily transition your summer sandals into winter. (Don't worry, it doesn't involve wearing socks underneath).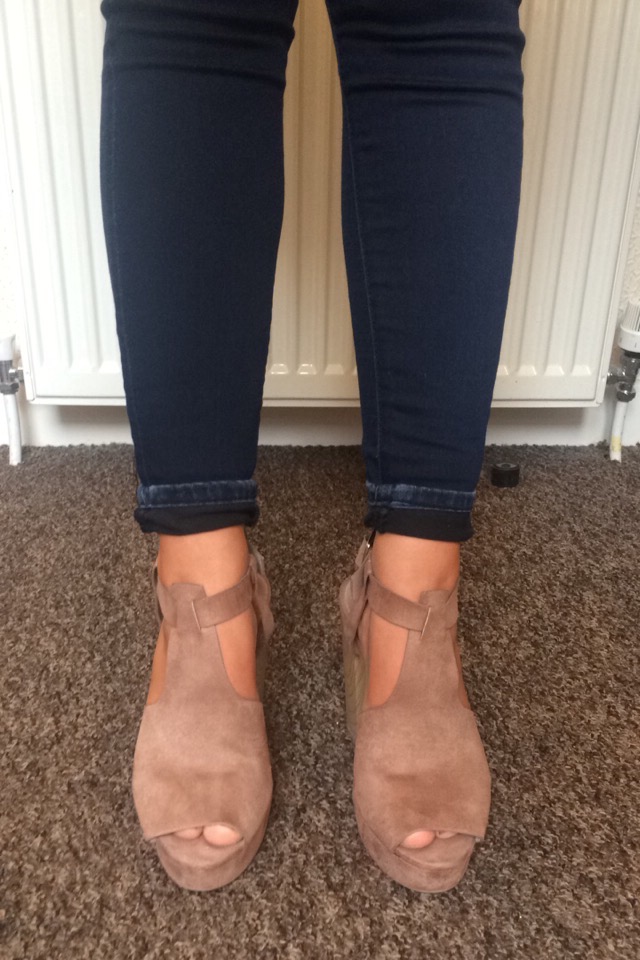 Paired with some jeans and a cosy jumper, your sandals add an element of bare skin and flirty fun. Just don't forget to update your pedi – it's far too easy to forget what your feet even look like when they've been hidden away inside boots for a month.
Kimono
Kimonos are super summery, and its rare to see one worn in winter; admittedly they're not the warmest cover-up, but with the magic of layers even they can be transported through the seasons.
Worn over a long sleeved top and with the help of some fur, your kimono is a lighter alternative to the sleeveless blazer trend that's oh so hot right now.
White jeans
White jeans are typically summery, worn in the day for a light and casual look, but in the winter they're great to dress up for cocktails or dinner.

Throw on a pair of not-too-high heels and a warm but sexy top (think sleeves but a bit of cleavage) for the perfect evening look.