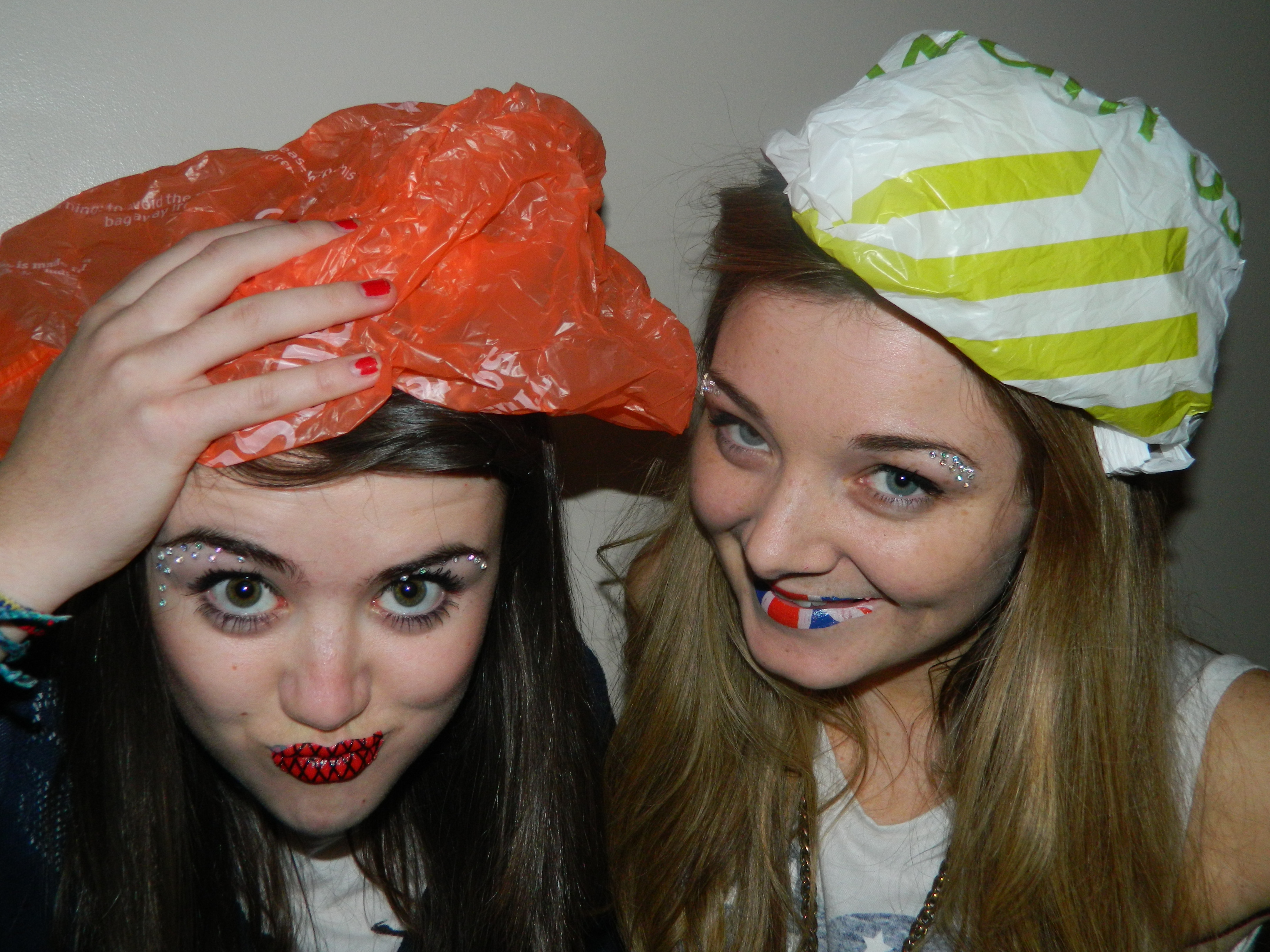 The Tab tries Wacky Fashion
Is it just us or is fashion getting a bit…odd? We don't mind quirky, and we'll happily don some wacky 90s attire in homage to the fashion guru that is […]
Is it just us or is fashion getting a bit…odd? We don't mind quirky, and we'll happily don some wacky 90s attire in homage to the fashion guru that is Alicia Silverstone in Clueless, but where's the line anymore?
Things have been looking a little iffy on the catwalk this year, but with pop-princess Rihanna claiming earlier this year that we Brits are "the most fashionable kids in the world", maybe we're just being a little unadventurous.
To prove that we are not dull and are at least willing to give some of these latest 'edgy' looks a try, Tab Fashion attempted to recreate some of the most interesting looks from the catwalk earlier this year.
First, we began with a particular favourite of mine: The bog roll brooch. I feel that toilet roll has long been overlooked as a fashion item. It's soft, eye-catching, useful in certain toilet-related emergencies . What more could you ask for in a fashion accessory! Not sold? Consider the economic advantages – it's pretty cheap.
However, my housemates can't even seem to remember to buy loo roll for its intended use, so I can't see this one catching on…
Next, we were utterly inspired by this designer's use of old carrier bags as headgear.
I opted for a casual Sainsbury's, but for a classier look, try the Waitrose stripes.
A little less fresh off the catwalk, we tried out some items that you can actually buy in the shops. We remain unconvinced that there is ever an appropriate time or place for these sexy lip transfers and outlandish headbands…
And finally, we attempted our own version of Pam Hogg's latest catwalk ideas:
Not.