How much The Apprentice 2019 candidates are worth, according to their CVs
Ryan-Mark is a future millionaire, I'm telling you now
The winner of The Apprentice bags themselves £250,000 and the chance to go into business with Lord Sugar. But you'd be surprised to know, The Apprentice candidates are already worth a fair bit without the show.
Job search engine Adzuna has sourced the career history and experience for each candidate and used its ValueMyCV tool and job market data to find out who from the cast is worth the most. For each candidate their LinkedIn information, such as past roles and skills, has created them a full CV. In the tool's algorithm, this can be used the provide a money "value" of each candidate.
This is The Apprentice candidates' worth, based on the money value of their CVs. The contestants have been ranked from highest to lowest.
1. Scarlett Allen-Horton, Recruitment Company Owner, £97,483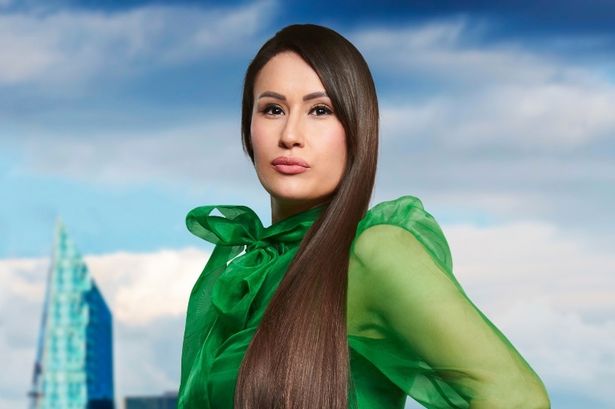 Scarlett has 12 years of experience in recruitment and decided to launch her own recruitment company, Harper Fox Partners, in 2018. She claims she is the "highest performer across every workplace she has worked within." Which is a bold claim, but her worth does back it up. Her CV makes her worth way more than the other candidates, just shy of £100k.
She also has extensive experience in senior roles and knowledge of the aerospace and aviation industries.
2. Shahin Hassan, Chartered Engineer, £66,324
Shahin is a chartered engineer who claims to love business more than sharks love blood. Despite having the second highest valued CV, Shahin was fired in the first week.
3. Marianne Rawlins, Risk Management Business Owner, £61,877
American-born, Lincolnshire-based Marianne is the founder and owner of risk management business, called Bradley Risk Management. She lists valuable skills such as project management, competitive analysis and conflict management – which all contribute to her being up in the top three when ranking The Apprentice candidates' worth.
4. Thomas Skinner, Business Owner, £56,932

Thomas is the owner of The Fluffy Pillow Company, but that's not his only job. According to his Instagram he's also a "professional beer drinker". His business makes him worth just shy of £57k.
5. Lubna Farhan, Finance Manager, £49,064
According to her LinkedIn, Lubna has spent 12 years in the finance industry following her graduation with First Class Honours in Accounting from the University of Hertfordshire. This explains her healthy estimated earnings that get her a place in the top five, which could also make her something of a threat to the other contestants.
6. Iasha Masood, Account Manager, £44,850
Iasha's CV is enviable. She's listed as a National Account Manager, independent business owner, and has business administration training from the University of Oxford. These all factor in to providing Iasha's salary estimate of just under £45k.
7. Jemelin Artigas, Network Marketing Consultant, £40,447
Jemelin has a varied CV, currently working as a Network Marketing Consultant, a Global Business Partner at Limitless Beauty & Lifestyle, and as a Promotional Model. Her diverse professional experience combined with her described resilience, fearlessness and competitiveness should make her a force to be reckoned with on tasks and in the boardroom.
8. Lewis Ellis, Digital Marketing Project Manager, £37,868
Lewis' CV shows he has a wealth of marketing experience preceding his current role as Digital Project Manager. This makes him worth around £38k and enough to be in the top 10.
9. Kenna Ngoma, Business Owner, £35,968
Once a semi-professional footballer before injury lured him into business, 24-year-old Kenna is now the owner of Beaumonde Desserts, which specialises in vegan, alcohol-infused ice cream. Unfoturnately his business skills weren't up to scratch as he got fired after losing a task – about ice cream.
10. Carina Lapore, Baker, £35,556
Carina Lapore owns Dough Artisan Bakery in Herne Hill, having taken over from her father. The bakery's freshly baked bread is apparently quite famous in the local area.
11. Pamela Laird, Business Owner, £34,853
Pamela describes herself as feisty and passionate, allowing her to excel at sales. She owns a beauty brand having previously won awards for her skill as a nail technician. On her Instagram she shows off her brand being stocked in stores such as Boots and Primark.
12. Dean Ahmad, Sports Management Agency Owner, £32,373
Dean is one of this year's youngest candidates at 20-years-old. He has an estimated salary of  just over £32,000. He was recently spotted on a night out at Birmingham University's SU, so he's obviously spending it wisely.
13. Riyonn Farsad, Events Manager, £30,599
Freelance Events Manager Riyonn is an aspiring entrepreneur with a "little black book full of million pound ideas". He's placed fairly low because in comparison to other candidates, he doesn't have as much skill and experience.
14. Ryan-Mark Parsons, Public Speaker, £29,012
Ryan is the youngest candidate to ever appear on The Apprentice at only 19-years-old. But he already has impressive experience. A brand ambassador role at Gucci, and internships at the Houses of Parliament and law firm Matrix Chambers, all bump up the value of Ryan-Mark's CV. And he can add meme king to that list after the last episode too.
15. Souleyman Bah, Motivational Speaker, £28,801
Para athlete and motivational speaker Souleyman claims to be bold and brutally honest. Based on Adzuna's data on average earnings for a motivational speaker in London, Souleyman is at the lower end of the scale – worth just under £29k.
16. Lottie Lion, Librarian, £25,698
At the bottom of the list is 19-year-old Lottie, a Librarian from Somerset. At first glance Lottie may not seem too much of a threat, with Adzuna's estimates putting her salary at the lowest of all this year's candidates. However she describes herself as "very cut throat" and did you know she worked in the UK's best wine bar????
Related stories recommended by this writer:
• This is where all The Apprentice 2019 candidates went to uni
• This is what all The Apprentice candidates are like on Instagram
• These 48 The Apprentice memes are the reason I failed the task