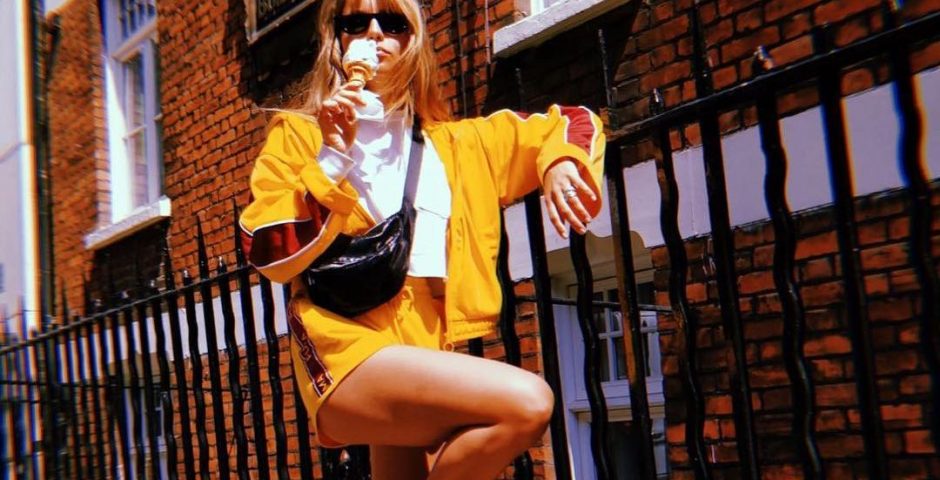 How to do 'The Flamingo': The Instagram pose even Beyoncé's doing
This year we've already had the Halo and Peach Pop. Last summer brought us Barbie Feet, the Pushback, and who could forget the iconic Baby Giraffe? And as much as we all wish it wasn't, Pineapple Boobs was a thing too.
But now, there's a brand-new pose popping up all over your Instagram feed. Say hello to "the Flamingo".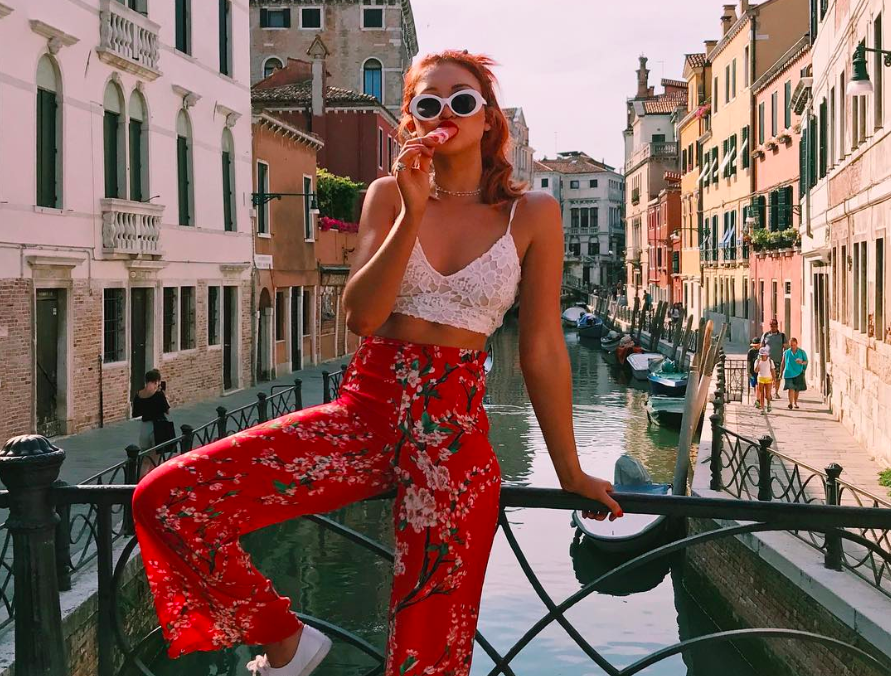 Credit: Gabby Epstein Instagram
What is "the Flamingo"?
The clue's in the name: the Flamingo means you pose with one leg up, so you look like a flamingo. Shocker.
The Flamingo just adds a different vibe to your Insta post, making it way more interesting than if you were to just stand with your legs on the ground.
A favourite of the Kardashians, the Hadid sisters and fashion bloggers everywhere, the Flamingo is definitely going to be the pose of the summer.
How to do "the Flamingo"
Doing the Flamingo is quite easy. All you have to do is channel your inner flamingo and stand on one leg, with your other foot up and resting on it.
Stand side-on to the camera to get your whole flamingo silhouette in shot.
Turn your Flamingo into a plandid for a cool, casual vibe.
A favourite variation of the Flamingo seems to involve leaning back on a wall, so you can still show off your legs without fear of overbalancing.
https://www.instagram.com/p/BmRprA3HfDT
Even Queen Bey's doing the Flamingo, so you have no excuse not to.
You can make even the most basic outfit pic loads more interesting with the Flamingo.
Use your best smize with the Flamingo, for an Insta that's guaranteed to get you a ton of people sliding into your DMs.
The Flamingo is SO easy to do. You don't have to worry about explaining to your photographer exactly which angle to get, like in the Pushback, and you don't have to go around measuring which fruit will fit over your tits like in Pineapple Boobs.
Just pop your foot up, lean against a wall and wait for the Love Island producers to call.
Related stories recommended by this writer:
• This is 'Barbie feet', the new trend all over Instagram this summer
• The 'Peach Pop' is the latest Instagram trend making your bum look massive
• Forget Barbie Feet, the 'Baby Giraffe' is the new pose you need to do on Instagram