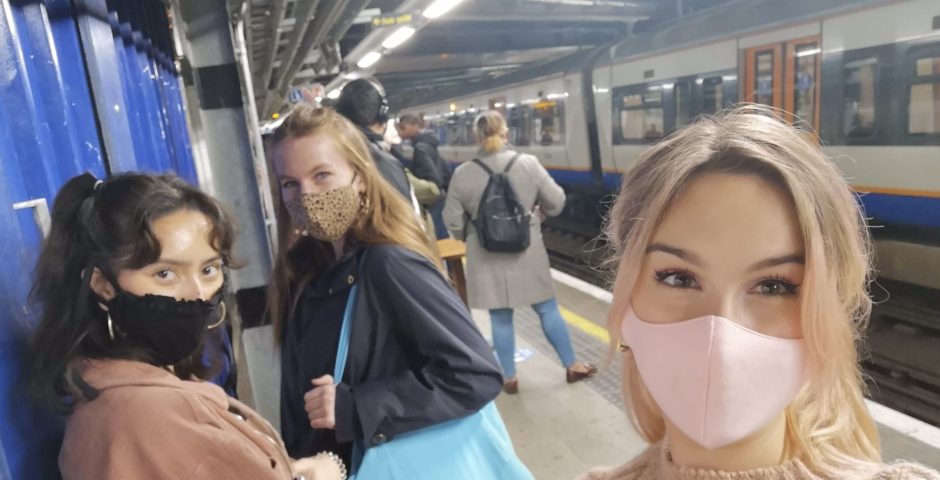 A guide to the mental health support available for students at York
Look after yourself this lockdown
This term at university has been like no other, as we go into the second week of England's lockdown its important to acknowledge that is okay to ask for help. Feelings of anxiety, stress and loneliness are all perfectly normal and it is important to reach out to those around you to stay connected.
Here is our guide of all the help and contacts available to the students at York.
Colleges
Keeping in contact with your friends and other members of your college will help you feel connected and surrounded by those who can support you. Follow your college's social media pages and emails to keep up to date with what's going on and any Covid related information being circulated. You can get in touch either via phone or email if you need to chat to a member of staff. This information can be found on your college's page via the University website.
 Student Hub
The Student Hub is a good place to find advice. All the information you need is on the Student Hub web page, including the link to the email address and the numbers you can call for general issues as well as emergencies. You are also able to complete the self-referral form as well as visit any of the drop in sessions available to chat to one of the team members via zoom. You can access it here.
Open door
Open door offers support from a team of "Mental Health Practitioners at the University". All you have to do is fill out the self-referral form to use this service. There are other options if you feel like you are unable to do this, such as sending an email to [email protected]. Someone will get back to you as quickly as possible.
YUSU
Visit YUSU's Coronavirus Blog for the latest updates and useful links to help you stay connected to what is going on. There are also services available to offer you advice on how to deal with the current situation or any other concerns you are having.
Drop an email to [email protected] to ask for some help or request an appointment.
GSA Keep Home and Carry on
The GSA campaign is a great place to visit to find tips and tricks on how to cope with loneliness during lockdown and isolation. There are multiple events being held for the post grad community including lifestyle tips and fitness schedules. Keep to date on social media or visit the website.
BBC
The BBC can provide info and tips on how to cope during a pandemic while at Uni, whether this is communicating with your flat mates or taking part in yet another zoom quiz! There is also information on how to look after your mental health.
Every Mind Matters
Visit the NHS web page to find advice on the coronavirus and mental wellbeing. You can take a short 5 question quiz and get a personalised mind plan to help with your sleep, mood and anxiety.
The Student Space
This platform is a fantastic tool by Student Minds to make it easier for you to find the help and support you need during the pandemic. They are able to provide access to support services via phone or text, whatever works best for you, as well as giving information on what support the Uni can offer.
Shout
Shout are a free 24 hour text service, text 85258 any time you're struggling to cope for a confidential text conversation with a trained volunteer. They also have a student specific help page you can visit for tips.
For updated information on the help available to York students, see the University of York Covid Wellbeing pages.
The Tab are currently running a 'You Matter' national campaign,  shining a light on the true reality of the mental health issues students are facing across the country throughout the pandemic.
Recommended articles by this writer:
• University of York student areas see decrease in Covid rates
• Students isolating at York told to wait in their rooms in the event of a fire alarm