The first round of votes is now OPEN for The Warwick Tab BNOC of 2022
Stop what you're doing right now and start voting ASAP
That's right. Tell your friends. Tell your parents. The long-awaited first round of BNOC votes is finally OUT. So stop doing whatever "revision" you're working on right now, because who cares? What even is exam season? It's time to get started on narrowing down our fifteen lovely Warwick Tab BNOC nominees – but first, we've handpicked the first five just below. 
Here's a quick reminder about how this whole competition works. There'll be three voting rounds of five nominees until the Grand Final. Then, there'll be three lucky finalists who will go through the last round of vigorous votes – at the end, only one mighty BNOC will remain. 
Voting for the first round of nominees will close on Wednesday. So let's get started with introducing our wannabe Warwick Tab BNOCS!
Grace Lewis
First up, we have the incredible Grace Lewis! She's a first year PAIS student who was nominated numerous times for having a "social spell", being exec in multiple societies and for being a "central figure in society life". A true BNOC? Perhaps! 
Here's what she had to say about the competition: "Hey besties, I want to take this opportunity to offer some advice. To my fellow freshers and any incoming first years: gaslight, gatekeep, girl boss or in Warwick terms: Procrastinate, Pop and Party xoxox 
And secondly, to my second and third year friends – please kindly consider ditching Facebook because although your parties are legendary I can't stomach the pain of looking at another Facebook invite (especially when still being hungover from the night before)!" 
Jacob Evans
Next up is the legendary Jacob Evans. He's a second year Comp Sci student who was nominated for "exuding raw sex appeal" and for having "brilliance, beauty and brains". According to rumours on campus streets, Jacob is a "highly skilled coder" who loves his cat, Nelson, more than anyone else in the world. Aw.
When approached by The Tab, Jacob the BNOC decided to let others speak for him. Here's some of what they had to say:
"Jacob Evans is really cool and popular. I love Jacob Evans. Jacob Evans deserves to win. Please buy my new make-up kit" – Kylie Jenner
"Jacob Evans is really cool and popular. I love him. He deserves to win. Please listen to my new album" – Harry Styles
"Jacob Evans is really cool and popular. I love Jacob Evans. I am barack obama" – Barack Obama
"If Jacob did not throw that apple at me I don't know what I would have done with my life!" – Isaac Newton
"I really dislike that toothpaste" – 1/10 dentists
"What's up my drillas, Jacob is a real G" – Albert Einstein
"Please vote for Jacob please please please" – The Warwick Tab
"When is it time to see the dentist… At tooth hurty HAHAH" – 1/10 dentists trying to make it as a comedian after being kicked out the dentist committee
Dylan Karema
And here we have Dylan Karema. Apparently, he's a first year student studying Mech Eng who takes a whole hour to walk across the piazza because he knows everyone. He also knows every girl on campus, which sounds kinda worrying but hey – I guess that's BNOC material. 
Other responses say that he is a BNOC because he is "simply Dylan". That sounds about right. Does Dylan the first year mechanical engineer have what it takes to be crowned the ultimate WarwickTab BNOC? Here's what he told us: "I suffer from a severe case of nyashilitus, can someone please get me a trip to bundaberg!" Anyone wanna help him out?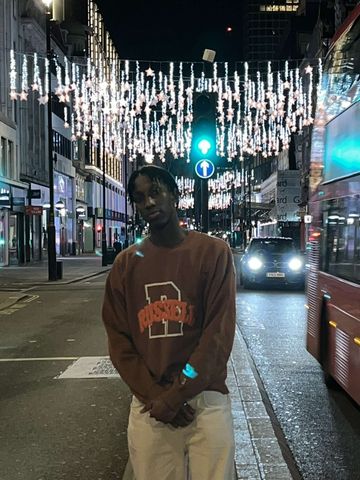 Amelia Lee
Now, we've got Amelia Lee. She's a first year biomedical science student from Korea who told us that she's very honoured to be nominated and wanted to extend her massive thanks to everyone who voted for her! 
Here are some cool BNOCy facts about Amelia that she told The Tab:
1.) She went viral on Facebook at the age of fourteen 2.) She once escaped the supermarket as a child while her parents frantically tried searching for her 3.) She used to play a game where her username was: (her ex's name)'s girlfriend. After she broke up with him, she couldn't change her username so she simply deleted the game and never played it again. 4.) Despite being Korean, she once got 25/100 on a Korean History exam. 
Brandon Ring
Last but not least, here's Brandon Ring! He's a first year physics with astrophysics student – and he's even got his own gym account. Ooh. 
Apparently he's "a massive meme contributor" and is very well-known on his physics/maths and physics/astrophysics courses. As an English student, this pains me to write but hey, BNOCs have to make a living somehow. Another nomination described him as a "memelord" – but can he be a BNOC-lord? Let's find out. 
When approached for comment about his BNOCness, Brandon had this to say: "Silly goofy aah nomination, goofy aah physics man goofy silly aah". 
Related stories recommended by this writer:
• The Warwick Tab BNOC of 2022 Nominations are now OPEN
• Introducing Warwick University's very own Taylor Swift Society
• Here are the 16 Warwick library stereotypes, we guarantee you're one of them