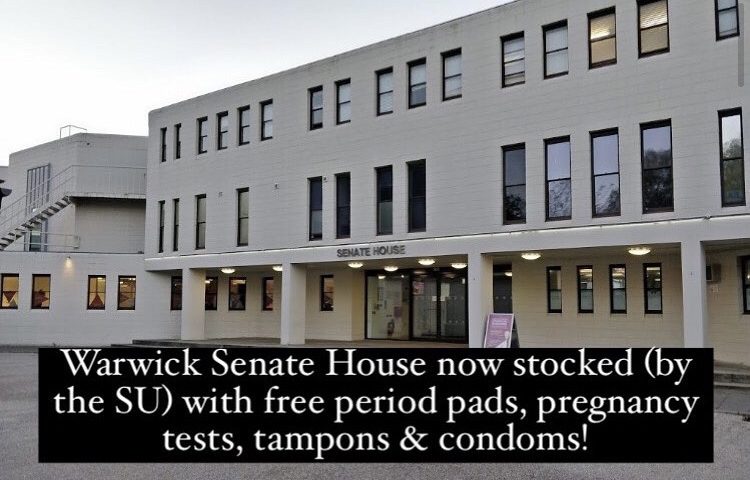 Warwick Senate House now stocking free period products, pregnancy tests and condoms
All period products sold are part of a campaign that tackles period poverty
Appointed as the Women's Student Officer, Amara Okoye has been campaigning to ensure that free period pads, pregnancy tests, tampons and condoms are stocked on campus at Warwick.
Since the SU has been shut as a result of the coronavirus pandemic, Amara has been working to ensure that students are able to get these products free of charge. If you are on campus, all you have to do is go to the reception of Senate House and you will find these products available free of charge.
The period items (pads and tampons) are being provided by the organization HeyGirls who donate one period pad to those in period poverty for every pad bought. It has been recorded that at Warwick SU, 4,000-period products have been bought, thus meaning that we have collectively donated 4,000-period pads across the country to those suffering from period poverty. Even better is that all of the pads and tampons are made from corn fibre and bamboo making them environmentally friendly and sustainable.
Warwick Women released an Instagram post detailing the info:
Though period and sexual healthcare products are being stocked free of charge, it has been noted that they should only be used in emergency cases.
Related stories recommended by this writer:
• Warwick ranks in the top 100 universities in the world for 16 subjects
• 'Angry and disheartened': students on Warwick's closed campus facilities
• These are the top series Warwick students are loving in lockdown 3.0