The ultimate guide to the weird world of Warwick words
You need to read this before you start uni
So you're well on your way to joining the ranks at Warwick. There will be countless strange experiences at university, but this guide will ensure that one of them won't be being totally lost when acclimatising to the language at Warwick.
Purple
Purple is so much more than just a colour at Warwick. This fizzy alcoholic mix is probably responsible for about 80 per cent of the bad decisions made by Warwick students. The thing about Purple is that it can never be drunk in small quantities. Purple is part and parcel of society drinking games at circling (we'll get to what this is) that lead to – you guessed it – drinking more of it.
Circling
This vague term is in reference to societies sitting in circles to play various drinking games using Purple. Depending on which society you go circling with, this experience can be bucket loads of fun and a great pres. It can also be an intense and borderline traumatic experience that leaves you with the musical chant "WE LOVE TO DRINK WITH…" echoing in your mind for weeks. Either way, Warwick and circling go hand-in-hand and it's definitely something to try at least once.
POP!
This may sound like an old word for soda, but is really one of the most popular events at Warwick. Every Wednesday night after circling, hundreds of students head off for a night of throwback songs DJ'ed by the one and only, Disco Dave.
If you don't like the song Mr. Brightside then Warwick probably isn't the right place for you. The desperate, last minute posts offering nearly anything for a POP! ticket will soon become a normal occurrence to you.
All in all, even those who hate POP! love talking about how much they hate it. It's an inescapable event and is a staple of the Warwick vocabulary.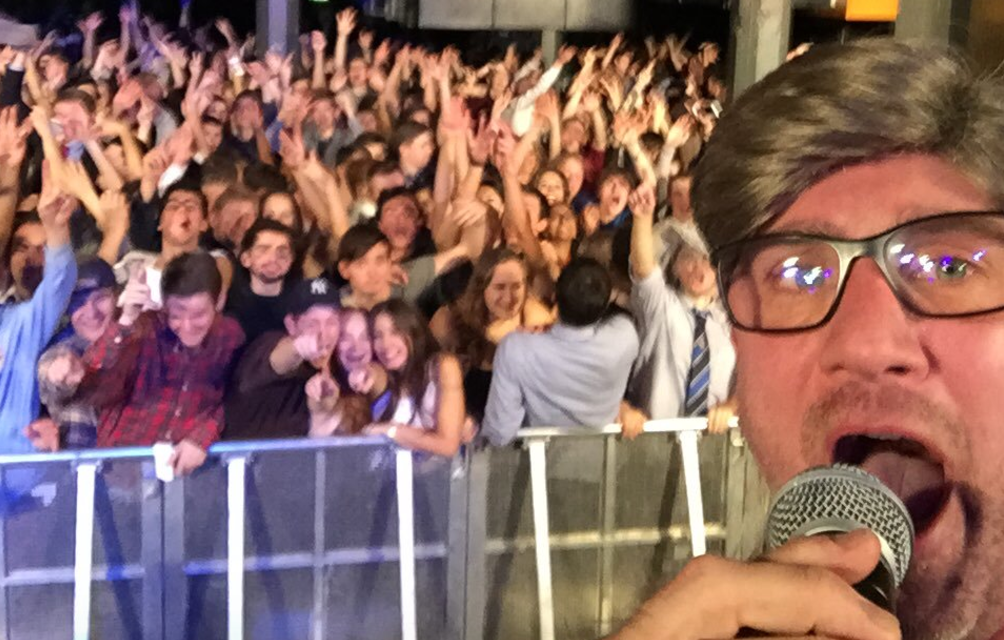 Smack
No, not the drug, the club. Everyone finds themselves in the sweaty basement of Smack at some point in their Warwick life. This club can be found in Leamington, and is known to be a hub of student activity on Tuesday and Thursday nights.
Rootes
This is a ubiquitous term at Warwick and is used to describe lots of different buildings.
There's Rootes, the infamous accommodation which has a reputation for wild parties and even wilder people. There's also Rootes, the grocery store (also known as "Grootes") that we all love to hate but still begrudgingly shop at despite the hiked prices. Then there is Rootes Building in the Students' Union area which contains campus gems like the Fusion restaurant, one of the study grids and it also has the all important job of having the big screen on the Piazza attached to it.
Neon
This iconic Leamington club is probably the best that Warwick nightlife has to offer. Neon consistently turns good Fridays into great ones. Neon's great music and atmosphere warrants its constant presence in Warwick vocabulary. Also, true to name, the club is known for it's Insta-worthy neon signs everywhere.
The Warwick hour
Even though lectures and seminars at Warwick are said to last an hour, it is actually a little less than that. Classes start five minutes after the official time stated. This may not seem like much, until five extra minutes of sleep is what's between you functioning, and you looking like a Walking Dead cast member on campus. Of course you could just sleep on time, but the Warwick hour will be there for you when you don't.
Parade
Not as fun as it sounds, this word actually just references the main street in Leamington, that basically holds everything from cute restaurants, clubs, and clothes shops.
The Church
Despite the name, there is no religious connotations with this word. In Warwick slang, "the church" refers to the bus stop and area near the Leamington Spa church, which is at the end of the Parade.
The church is the last stop on the U1 that takes you into the centre of Leamington, it's also the unofficial building that denotes the divide between north Leam and south Leam (this will become vital when looking for accommodation in second year), and more importantly- it's the bus stop right next to Viallis, Neon, Zephyr Lounge and the Assembly.
Eliminator
This is another bizarre combination drink that you will come across at Kelseys in Leamington- and no one really knows what's actually in it. It's bright green in colour, tastes so sweet and alcoholic, and is usually bought by-the-pitcher.
The Grid
Also known as "The LG", this is the working area space found next to Costa in the Rootes Building. There's a quiet area for those of you who actually want to get firsts, and there's a casual area filled with sofas, desks, and booths. It's the place to be seen, the place to study in, and the place to have a gossip with your friends.