Why International Women's Day is still a big deal
#BeBoldForChange is the theme for International Women's Day 2017, a day to celebrate the social, cultural, economic and politic achievements of women. Yet people still ask why we need this celebration- hasn't gender equality been achieved? Why is it still important? Well, here's a few answers.
Inequality
The initial goal was to achieve complete gender equality for women all over the world, yet still today there is a gender pay gap. Women are still not equal to their male counterparts in business or politics and statistics suggest that women are still worse off in domestic life and education than men.
The Global Gender Gap Report of 2016, conducted by the World Economic Forum, shows that there is still a long way to go in relation to some of these aspects. International Women's Day is about dealing with these issues directly, pointing out the facts and fighting for equality for women and girls all over the world.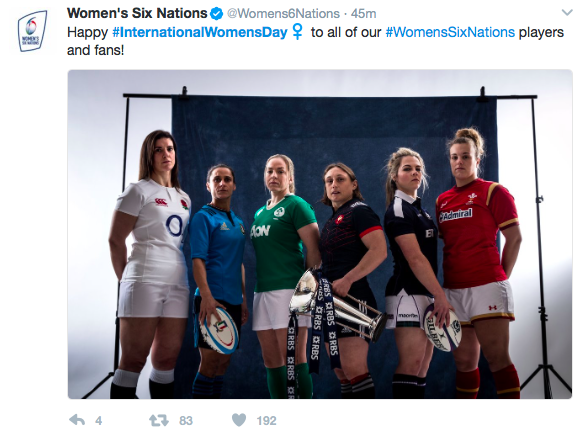 Sexism
In a recent report of experiences of women in Australia, it was found that there is still overwhelming evidence of gender inequality. Gender equality is often discussed as being achieved, yet the report indicates the opposite.
The sex discrimination commissioner Kate Jenkins stated that, "I think that probably one of the most surprising and concerning findings was just how prevalent the opposition to advancing gender equality is."
Furthermore, the election of Trump highlights that the previous improvement due to women's rights and gender equality in the US may be threatened. He and many of his advisers advocate against pro-choice movements, and Trump has made many sexist and derogatory comments in the past – including the underlying suggestion of the rebirth of the nuclear family model of the 50s.
It is so important on this International Women's Day to remember that the fight for women's rights stretches all across the world. Education, equal pay, misogynistic stereotypes – this day is about understanding and educating on the sexism that is present across all countries and all continents.
Unification
The first Global Women's Strike will take place on the 8th of March in solidarity with a global women's movement. Klementyna Suchanow, an organiser of the Global Women's Strike, stated that "We are united, we are international – and we are everywhere…we are an army of women across the globe and we are no longer asking to be listened to. The world is being forced to listen to us."
Movements, strikes, and marches are taking place all over the world as women come together in solidarity for one another. International Women's Day is an important day for women and girls everywhere to discuss and educate, and to fight for equality and against misogyny for not only themselves, but for females everywhere.
Gloria Steinem stated that, "The story of women's struggle for equality belongs to no single feminist nor to any one organization but to the collective efforts of all who care about human rights."
Sexual Harassment
A recent survey in the UK found that sexual harassment is the most common form of abuse for women. 85% of the 18-24 age group questioned said they had been sexually harassed in public places, with 45% saying they had experienced unwanted sexual touching.
The figure for women of all ages who said they had been sexually harassed in public was 64%. Furthermore, 81% of women who had experienced sexual assault in the form of unwanted and non-consensual touching said they wanted someone to intervene – this only occurred in 11% of cases.  The study further showed that 63% of women felt unsafe in public places, with many avoiding public transport or leaving early from places.
Although to apply these figures to the world's population of women would be ethnocentric, it gives a good perception of the common basis in regards to sexual harassment and assault, especially in the West.
In general, however, physical and sexual violence against women is under-dealt with across the world with many physical crimes against women, including rape, violence and sexual assault, being ignored – and this is something International Women's Day aims to bring attention to.
Remember the sacrifice and the inspirational women
In the UK, we have our heroines. Emily Davison, Emmeline Pankhurt, Millicent Fawcett, etc. all of whom are an extremely important part of our story. Every country has their own story and their own heroes and heroines – and on International Women's Day it is important to remember and celebrate them in this story of equality.
But it is also important to remember the new inspirations – Malala, Rosa Parks, Margaret Thatcher, Amelia Earhart, etc. and to continue the unity and importance that this day has carried for 106 years.
So take notice this International Women's Day and #BeBoldForChange!