Everything that went down at the Super Bowl at East Slope
A night of drunken confusion
On Sunday night, clueless Sussex students flocked to East Slope in their masses to witness one of the most exciting games in Super Bowl history – at least that's what the commentators told us. As the night quickly descended into drunken confusion, we documented what went down throughout the evening.
People actually dressed up… a bit
If there was a night to put red lipstick on your cheeks and wear a snapback, it was this night. By the end of the night, the amount of drunken hugs given meant a good percentage of the room had smears of lipstick on their faces which spread through the night like a rash.
There was a great feeling of unity between those who dressed up. Strangers overcame their awkwardness and spoke to one another to have their basic knowledge of the game tested. Some people even learnt something.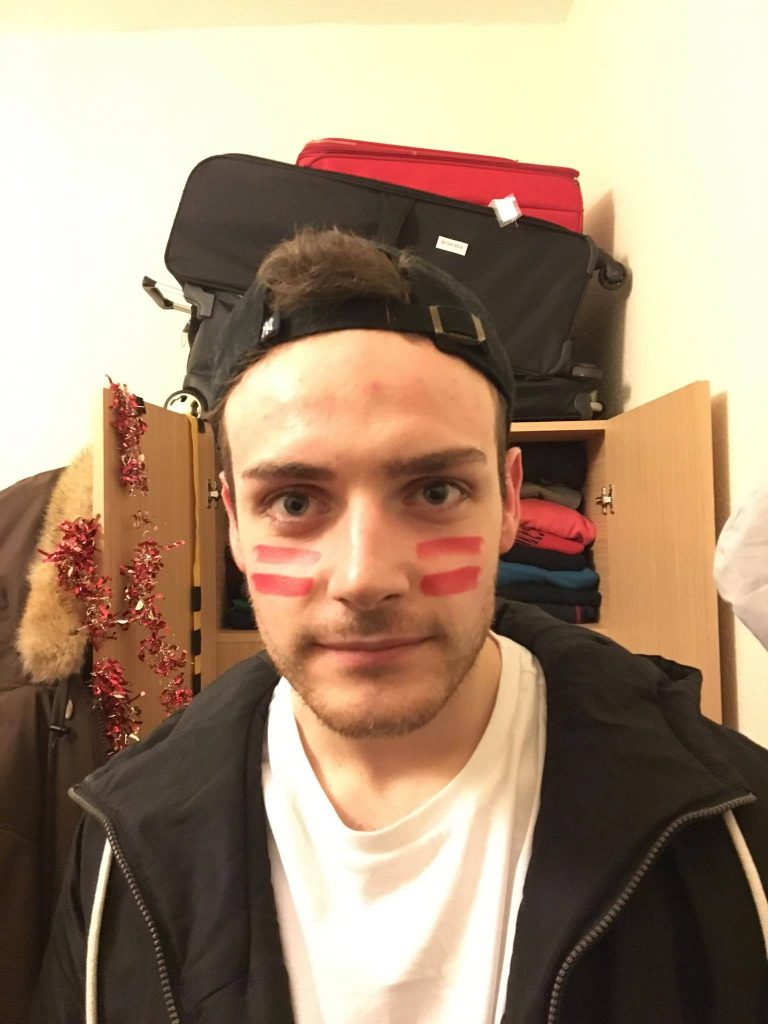 Some people peaked far too early
While this was sometimes painful to watch, it was understandable. By 9pm, shot glasses were littered throughout the bar and Budweiser a plenty had been consumed. By the time 4 in the morning struck, the bar had quietened down with only the most hardened drinkers seeming to last.
The night was a marathon, not a sprint. Clearly a couple of people hadn't been training hard enough.
The availability of bottled beer showed that a lot of people were sexually frustrated
Everyone has heard it before. You're picking the label of your bottle to shreds and your friend says 'did you know that's a sign of sexual frustration?' The amount of Budweiser being drunk gave a good indication of who was and wasn't getting some. The clever ones out of us avoided the embarrassment by drinking pints…
We got drunk people to try to explain the rules of American Football to us
'One team has to win. One team has to lose. Have you drunk enough booze?'
'There's a line and a line. One ball. They stomp down. One team goes HUT. Then they kick the ball.'
'A small referee takes into account his childhood bullying and punishes players who are bigger than him. Ultimately this is a metaphor for our current political climate.'
Falcon supporters left with sour grapes
This was the biggest comeback in Super Bowl history. Unsurprisingly those who cheered on the Falcons left bitterly disappointed after having such a huge lead taken away from them.
Those who were lucky enough to be supporting the Patriots dished out a huge amount of ribbing when they won in overtime. Bastards.
No one who lasted made their 9ams
Like we said, it was a long night…