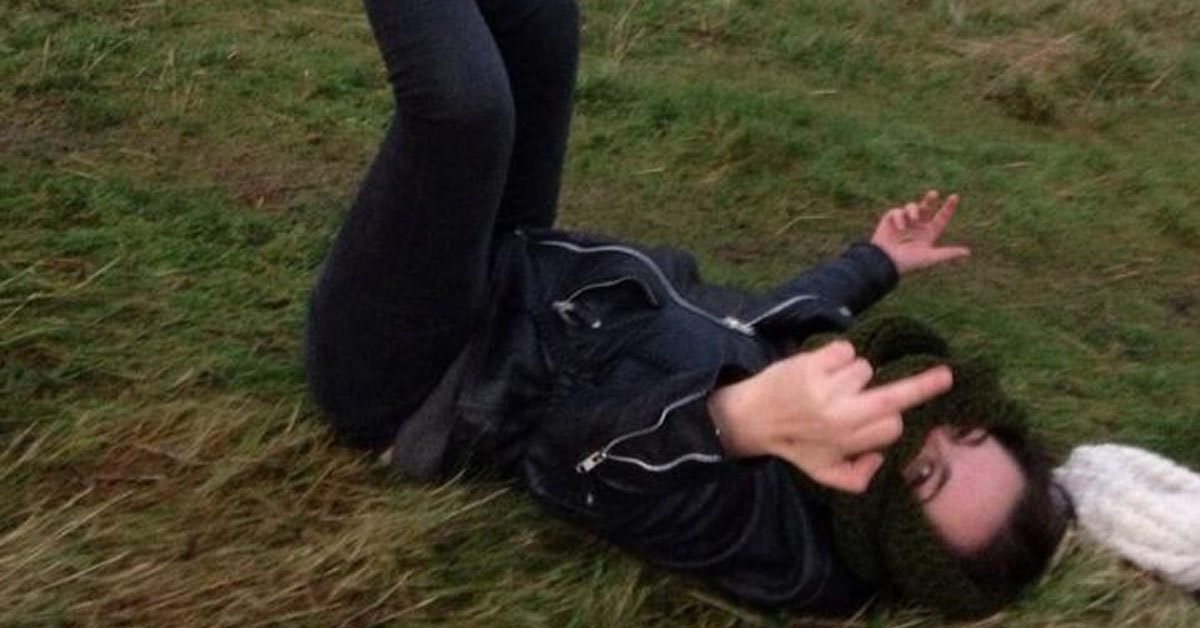 From sweaty sheen to glowing gleam: How to dress when you're a mess
A hangover never killed anyone
campus
disciplinary
fashion
lectures
Stirling Uni
style
walk of shame
what to wear
You thought coming to uni would see you dressed impeccably as if dashing to your New York office clutching a cappuccino with designer everything and matching stationary.
Because you've totally made it if you have matching stationary.
But the harsh reality of an ever growing pile of washing, whitey stained clothes and the need to clutch a can of red bull for dear life slaps you in the face like a limp salmon.
The hungover lecture situation
Why did I have that extra tequila? Was it really lamb in that kebab? Did I rugby tackle a lamp-post last night? Where did that rabbit come from? These are common questions you may be asking yourself when you first awake in hangover hell.
But you have more pressing matters to handle like introduction to philosophy in… fifteen minutes.
Those jeans that are one size too big for you should be grabbed and your roomiest hoodie that you seem to have lent to an elephant in the past month, because who wants tight clothes when you're fighting the waves of whitey?
Ensure big pockets for use as a bucket for said whitey. And long sleeves to hide that incriminating club night stamp from the night before. Which looks like its been engraved into your skin with a sharpie
Ladies, you know that bun that services all your needs: the study bun, the gym bun, the laze around all day in bed bun. Get it on top of your head, it doesn't matter if it looks like a bird is nesting in it, embrace it.
If you have the time, use the Holy Grail that is dry shampoo. I have so much to thank for that little green can of dreams.
Last night's make up is totally acceptable. Lads, I don't care if it's mid-summer 25c, find that bobble hat from your skiing trip, shove it on and refuse to take it off. Ever.
If the red eye is bad, resort to sunglasses but be prepared to be known as the guy who thought he was turning up to P-Diddy's after party.
Finally, please for the love of god, bathe yourselves in your scent of choice to hide that musk of sweaty spew, vodka and shame.
The disciplinary situation
Now is the time to be the Virgin Mary personified. That turtle neck your grandmother bought you for Christmas two years ago can get its first outing.
Also, the length of your skirt should make the queen's mother look like a saucy minx: "You heard I was the one dancing on the table at 5am wearing a tea towel as a cape? Moi? I think not."
As for the males, don't be afraid to suit up. Nothing says responsible student like a crisp shirt and a nice pair of banana shoes. Briefcase optional. Think Barney Stinson crossed with Leonardo Dicaprio in Wolf of Wall Street.
Accessorise with glasses for the boys and pigtails for the girls. Regularly check that fake Michael Kors watch, because of course you have a packed schedule full of lectures and seminars after this and this whole discipline meeting has been a huge misunderstanding…
The walk of shame situation
So you went to bed with a solid 8 and you've awoken to a 3.5, at a push. A sumo wrestler style push.
This is tricky because if you are willing to brave interaction with this fellow human being again, you may ask them for a jacket and/or shoes to make your exit. But if this is not an option, be prepared to brave the awkward scuttle across campus in all of last night's glory
Please pull down the hem of that new season Topshop mini dress which made you feel a million dollars last night but now makes you feel like a poor man's Paul O'Grady drag act.
NEVER remove your high heels and sling them over your hand as you walk along bare footed.
To hide your innocence, guys, perhaps jog along as if you always wear chinos, a tank top and leather river island shoes to exercise in. If people see through your act in an instant, then roll with it – it is called the stride of pride after all. Ask yourself, what would Dan Bilzerian do?
And boys- even if you're high-fiving yourself internally for pulling, please remember tuck in that shirt and make sure it is fully buttoned up because you may just pass for heading to your 9-5.
Even if you don't make good life choices just try to always look on point.