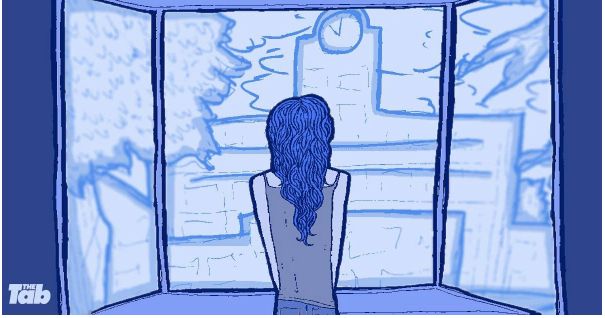 Revealed: Demand for University of Sheffield counselling service nearly doubles in five years
Over 2,000 students requested an appointment in 2015/16
In a Freedom of Information Request obtained by The Tab Sheffield, figures show the number of students requesting an appointment at the University Counselling Service has risen by almost 75 per cent in the last five years.
In the academic year 2011-2012, the number of students requesting an appointment was 1,244, whereas the figures for 2015-2016 have risen by 74.5 per cent to 2,171 students.
The full figures are shown below:
The biggest yearly increase in students requesting an appointment was from the academic year 2012-2013 to 2013-2014, with an increase of 29.9 per cent.
​Susan Bridgeford, Director for Student Support Services at the University of Sheffield, told The Tab Sheffield: "Our University Counselling Service is committed to continually improving the quality and standard of the service we deliver.
"Nationally there is a rising trend of demand for counselling services and demand on our service is in line with this. Better support in schools leading to earlier diagnoses for young people and increasing openness around mental health are factors in the increased demand.
"The University works closely with our Students' Union on matters relating to student welfare, well-being and mental health. Last year we developed a new mental health triage service, SAMHS (Student Access to Mental Health Support)."
She continued: "Online registration is available 24 hours a day which ensures students can quickly receive the clinical support they need. This has involved substantial financial investment as part of our response to rising demand and changing student needs.
"We have also introduced an online resource, Big White Wall, which is available to all students at the University 24 hours a day, which offers both online peer and professional support with trained counsellors.
"The welfare of our students is very important to us and the fact that we are one of only two universities to provide our own GP service on campus is a demonstration of our commitment to student health and welfare."
The University's Counselling Service was the first University Counselling Service to be awarded accreditation by APPTS in recognition of its talented and clinically robust team who offer a varied range of treatments and interventions in a challenging environment.