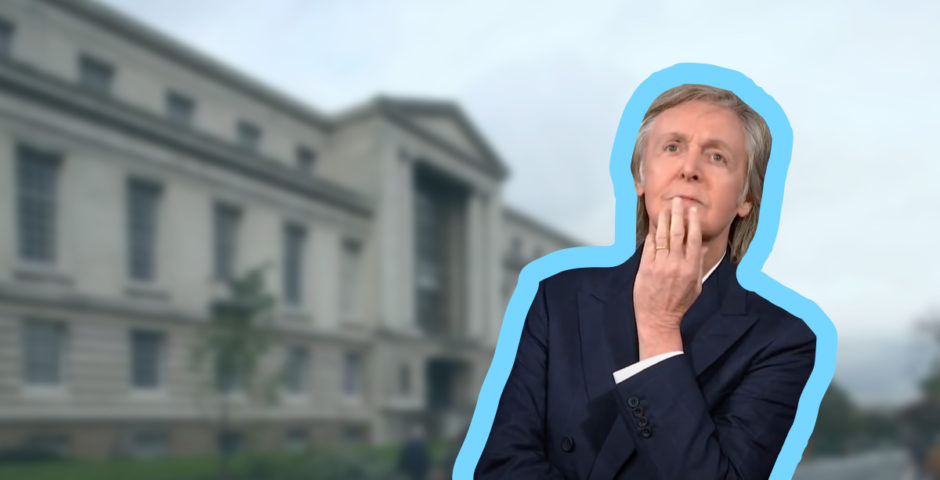 50 years ago today, Paul McCartney played an impromptu gig in UoN's Portland Building
He just turned up at the university and asked to play
Today marks the 50th anniversary of when Sir Paul McCartney himself played an impromptu gig at UoN.
On 9th February 1972, the legend Paul McCartney and his band Wings blessed Nottingham's campus with an unplanned performance in the Portland Ballroom, located in what we know today as Portland Building.
The gig was to be Paul's first public concert since 1966 when he toured the US with The Beatles.
The former Beatles star was in a band called Wings at the time and they were looking to release an album titled 'Band on the Run'. Their low-budget tour involved turning up at universities unannounced and asking to play.
Their performance in the Portland Building was their debut and has gone down in history, with their very own plaque hanging on the walls today.
The band were on the road with no end goal as to where they would end up, they spontaneously pulled off the motorway at Ashby de la Zouch and asked a pedestrian where the nearest university was, the University of Nottingham was their answer.
The band pulled up outside the Portland building and sent in one of their team who asked a member of staff if they could play. Once the member of staff realised that it wasn't a joke, they agreed and allowed the band into the building at midday to set up for their first ever gig as a band.
Whilst photos and stories about the event are a rarity, in an interview with Nottingham Alumni Paul McCartney shared his memories of the day. When asked if he planned on returning to the university, he responded with "a good question and I'll give it considerable thought."
Could a Paul McCartney concert be on the horizon for Notts students?
Related articles recommended by this author:
• The 10 different types of Nottingham students you'll find on Valentine's Day
• Here are 26 Valentine's date ideas for every type of couple in Notts
• Bored of Wollaton? Here are the best places for a first date in Notts
Featured image via YouTube before edits.